Moving to Florida is maybe one of the best decisions you could've made in your life when it comes to relocation. However, the weather can be harsh for newcomers, especially if they come from some colder states. But don't fear. We from State To State Move are here to help you out. Here are just some tips for adjusting to the Florida climate in no time. You will be ready to enjoy your summer in no time after you check out our simple tips on how to always be prepared in Florida.
Tips for adjusting to Florida climate – Stay hydrated
Florida really has one of the best climates in the US if you love hot weather and the sun. It's no wonder so many people move here just for that reason. However, that hot weather can come with many problems. Especially with people who are overconfident. We can't tell you the number of times our interstate movers Miami have helped someone move to Miami and seen them going to the beach right away. That's normal, but usually, they forget to pack for it. Hydration is important if you live in Florida. Don't forget about the basics just because you want to enjoy the state to the fullest.
Keep as many outdoor activities for early mornings and late afternoons
The sun is your great friend and ally, but also the greatest enemy. Everybody loves to enjoy it, but it comes with its problems. That's why so many people have some skin protection available with them in Florida like it's the most normal thing to do. For example, our cross country movers Miami get a couple of strange looks when people see them with sunscreen. we get it, sometimes it's unnecessary, but if you live in Florida the sun really shines most of the time. That's why the locals do their outdoor chores during the morning or later in the afternoon.
Adapting your wardrobe is one of the best tips for adjusting to Florida climate
The next logical step when it comes to tips for adjusting to Florida's climate is to adjust your wardrobe. There's no need for a coat or jacket in most parts of Florida. It's not really usual that you need them, so even if you want to keep them in a closet keep them very deep in it. Even better, hire our storage services to keep your seasonal clothes stored away for some time. There's no need for excessive clothing as it can really be very hot during the whole year in Florida.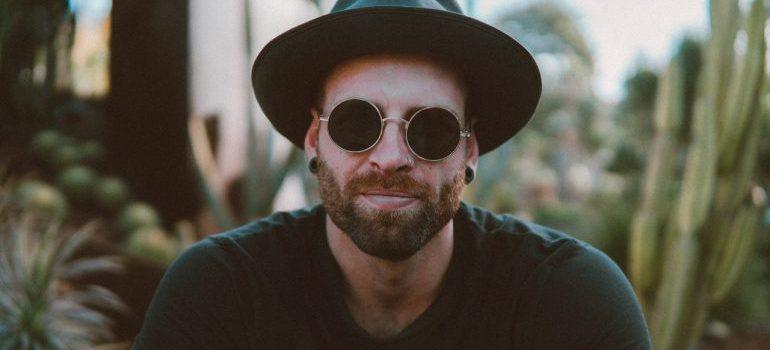 Florida is a very unique state. It's definitely among the best known all over the world and so many people in the US and beyond want to live here. A good proof of that is that the biggest cities attract so many people from overseas. However, you need some advice on living in Florida and learning how to enjoy it to the fullest. We hope that you'll follow our tips for adjusting to the Florida climate as it really can be a big game-changer. Climate and weather might seem like a small piece of the puzzle, but it really has a big impact.