Moving long-distance as a couple can be complicated. You might get excited over your move, and then forget what are the most important tasks you need to complete. This can lead to a multitude of problems that can be difficult to solve. That is why today we will tell you all the important tips for couples moving long distance. That way you will be ready to move properly and without any problems. State To State Move will assist you with this guide today. After reading, you will know just what to do.
One of the tips for couples moving long distance is to delegate tasks
For starters, you both have the upper hand when planning your relocation. It can be really hard and stressful for a single person to plan and move on their own. But in your case, you have your partner to help you out with your move. So, what you need to do is delegate some of the work to them. Let them do their share of the moving tasks so you can plan the rest of the move properly. That will help both of you avoid any potential moving mistakes and stress. And we know how important it is to remain calm and relaxed while planning the move.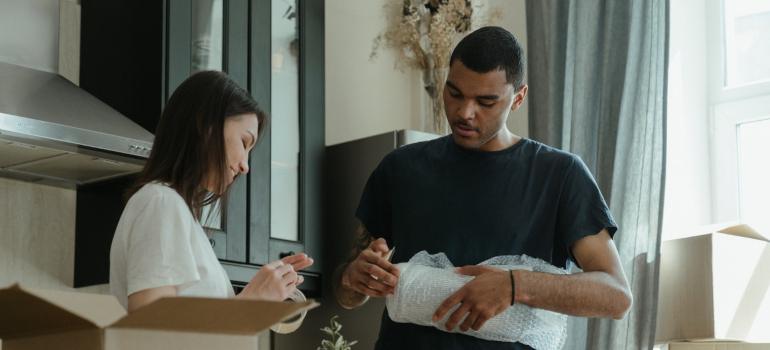 This is something very important and you need to have it in mind always. If you try to do it all by yourself, you will only stress out and make a lot of moving mistakes. They can easily lead to cancelation or a moving delay. That is why you need to both work on this. And if you want to include someone in it, then the best thing you can do is call long distance movers Dallas has to offer. Then you will be able to move properly and without any problems at all.
For couples moving long distance creating a moving plan is a must
Now that we got to the important part, you need to have in mind that the moving process is not something that you can organize like that. It takes some time to do it, so make sure to plan your move. The best way you can do this is if you make a moving plan that you can follow. Write down all the moving tasks that you both have to complete, and that includes things like:
Finding good movers for your move – This is very important and lets someone with more experience deal with this issue.
See what items you don't need and get rid of them – It is a process called decluttering and you will be able to save money on moving as well. Even earn some money if you plan a yard sale.
Both of you should gather packing supplies together.
After everything, you will have more than enough time to pack your belongings for the move properly.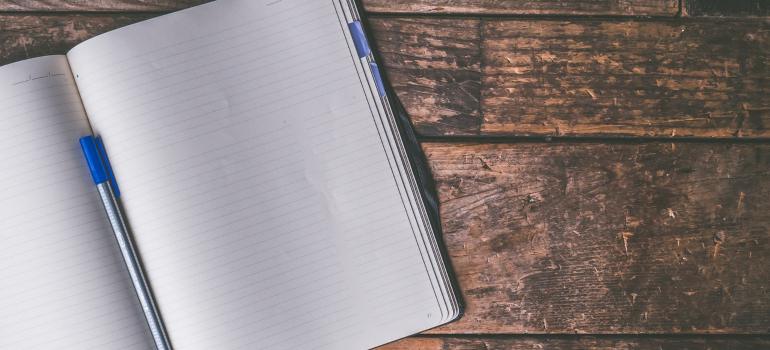 These are some of the most important tasks you need to complete if you want to move properly and without any issues at all. That being said, you would want to spend some time planning your move. Sometimes, this can be difficult for people without any prior moving experience. But that doesn't have to be the case with you. Because you can always call the best cross country movers Texas has to help you out. While professionals are aiding you with your move, you will be able to spend some lovely time with your partner.
Why is hiring movers in advance important?
When you are about to move long distance as a couple, you would want to know that your items are in the hands of capable movers. That is something that can mean a lot, and it is important to spend some time searching for them. One of you should:
Check the online reviews and feedback – They can tell you a lot about the moving company you can hire and what kind of services they can provide you with.
Call the companies and talk with them – perhaps the best way to get some insight about the movers.
Ask your friends if they can recommend you some movers.
Looking for packing supplies
It is important to have enough packing materials for your move. That includes some pillow cases, bed sheets, blankets, cardboard boxes, rope strings, scissors, etc. These are very important because you will use them to properly pack your items for the move. Now, there are several ways you can get your hands on some good packing supplies, and they can be:
Going online and checking the Facebook groups where people talk about their moving experiences. Some people sell their used packing supplies for a very low price. Or they are giving them away since they don't want to sell them.
If you go to your local stores and talk with store owners, they could give you their used boxes for free.
Sometimes, some of your friends could give you their supplies.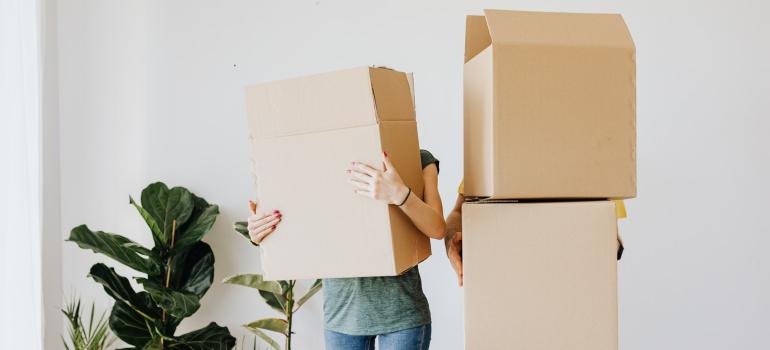 If you are not moving something fragile and expensive, then you can use regularly used boxes. However, if you are moving very fragile and valuable items then you need to use brand new supplies. Only then you can be sure that they are properly packed and moved. Also, you should call Houston long distance moving companies. They can properly move your belongings without any fear of damage at all.
Now that you know the best tips for couples moving long distance, you are ready to plan your move properly. We are sure that this text provided you with all the necessary information about your upcoming move and what you need to do. And if you still have any questions, do not hesitate to give us a call. We are ready to assist you with your move in the best way possible.