Working from home has quite a lot of benefits. However, when you are relocating, it means that you have to relocate not only your home but your office as well. It may seem like this is something for what you are going to need a lot of time and a lot of nerves. Luckily, you will not have to be in this situation. All you should do is to organize yourself properly and call a local or long distance household moving company in time. In order to go through this whole process smoothly, here are some tips for moving your home office. There is no reason to panic- we got you covered!
Make a detailed plan in advance
The most important thing you should do is to plan all the details. Do not start with any kind of work until you have thought about all of the tasks. Basically, what you should do is to get a notebook and make a moving checklist. This is a list where all of your activities should be included.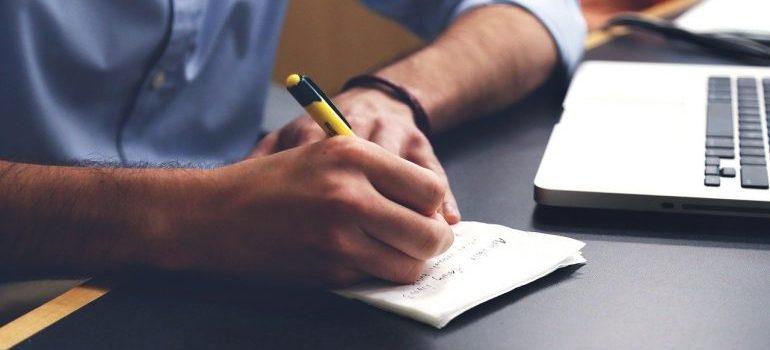 In addition to this, it is also a good idea to make notes on when you should complete a certain task. This will prevent you from stressing yourself and you will manage to complete everything on time. Also, your office equipment will be properly secured and you will welcome all the items in perfect condition.
Hire a professional to give you a helping hand
Since there is a possibility to get some professional help for your relocation, there is not a single reason why you should not do it. However, you should bear in mind that they are quite busy. This means that you should hire them as soon as you decide to move. Get in touch with State to State movers and inform them about your moving date. Should you do this on time, they will probably be available. Of course, they will let you know what services you can expect from them to provide you with. Since your office is in question, it is advisable to add some of those services to your moving agreement.
When moving your home office, take care of your documents
Before you start packing all of your documents and books, take some time to check all of them. It is possible that you are not going to need some of them, which means that there is no need to bring them with you. If this is the case, you can either throw them or give them away. If it happens that you think some of your friends or relatives will be happy to get a certain book of yours, make it a gift.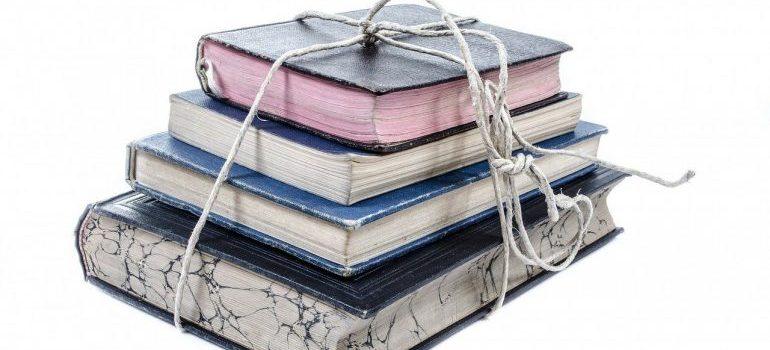 It will be a nice way to say goodbye and you will also have fewer items in your office. If there is no one you could give them to, you can always make a donation to a library. When documents are in question, if there are some that are no longer relevant to you, make sure you recycle them. It is better to destroy them and eliminate the possibility of someone accessing critical pieces of information.
You should also backup your work files
Another tip for moving your home office is to backup your important files and documents. You probably already know that anything can happen during transport. Some of the files may get lost, burnt, wet, etc. If you want to be sure that you have everything you need, you should put the essential work files on an external hard drive. One more thing you can do is to use a cloud-based storage service. Here you will be able to upload your valuable work files and preserve your peace of mind. Those documents that you should never lose, you should find the time to digitalize. If you do not have the time to do this before relocation, keep them always by your side.
Pack your office equipment with great care
The important part of your moving checklist is packing your office equipment. If you are not sure how to do this on your own, count on cross-country movers Austin to help you. Since all of the items are quite important and expensive, you should make sure all of them are properly packed. This means that, first of all, you should get enough packing supplies. These include cardboard boxes, packing paper, bubble pack, adhesive tape, and a marker. If you still have the original boxes of your devices, you should definitely use them. Put at least one layer of bubble pack before you put a device in a box.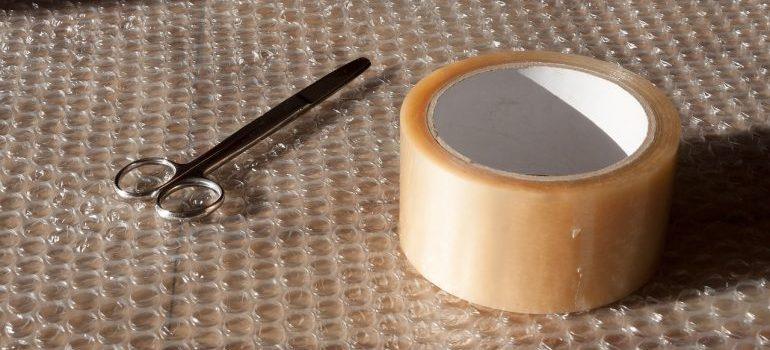 If you see that a box is not full but that it is not possible to put inside anything else, just fill it with packing paper. This will prevent the item in question from moving around and getting damaged. Before you unwire the devices, take a photo of those parts. By doing this, you will not have to lose time trying to figure out what cable goes where.
Moving your home office can be quite demanding and time-consuming. However, should you put these pieces of advice into practice, this is not going to be the case. You will relocate both your home and your office in no time. Now you know what to pay special attention to and you will not make a mistake. Just make a plan in advance, check if you can do it, and feel free to start. You will be enjoying your new home and your new office before you know it!