When you need to move from state to state and when you are divided by an ocean the most effective way to move is by plane. And if you want to get to a new home as fast as you can, moving by plane is the only safe option. The prospect of packing your entire life into your carry-on and checked luggage when flying from one state or country to another is daunting. But, how to organize the whole process when moving from state to state for the first time. This guide is made for these situations. So, keep reading and find out all there is to know about moving by plane.
Choose a good moving company for moving by plane
Maybe the most important tip for moving by plane is, without any doubt, hiring a good moving company. The whole process and its faith begins and ends with moving company. So, your focus needs to be on finding and choosing the right movers. Let's say that you are moving to Dallas. That is the reason for hiring interstate movers who represent the movers that will organize and finish plane transportation and moving without any problems. Having the appropriate movers working with you during your relocation will significantly reduce the amount of stress you experience. There are many activities to synchronize in that kind of transport.
First, your shipment needs to have export documents that follow the shipment. So, the best option is to have by your side a company that will gather all that is needed for a safe relocation avoiding delays. If only one paper is left behind, it will affect on the arrival date and postpone it. You don't need that. Plane moving is very efficient and cost equal. Because all the comfort you get is equal to the costs of relocating by plane. And that is the right thing.
Pre-ship as much as you can
Even if you're traveling across the country, your furniture and boxes will usually be delivered to your new house a few days after you arrive. This is how things work whenever relocating by air travel. This is due to the fact that most of your belongings cannot travel on the same passenger airplane as you. Instead, movers will transport your things aboard a commercial airline plane or, more commonly, a ship. If you'll be traveling to your new house, door-to-door international delivery is the most convenient option. Consult with your interstate moving companies Texas on when to carry your items if you require them as soon as you arrive. If you mail them a few days before you go, it won't be too long.
Discard unnecessary possessions when moving long-distance
Moving by plane is ideal when you need to move long distances. You don't need to change ways for transportation, you are just getting on a plane and your things will be to your new home at the same time and in the same place. If you are moving to Dallas, the best thing you can do is to arrange services of long distance movers Dallas. Their obligation will be to organize the whole moving process, starting from planning to safe transportation, and safe arrival.
When relocating by plane, careful consideration must be given to what you pack and what you leave behind. This is especially true if you intend to check all of your belongings. How you handle this situation will depend on how long it takes you to move and whether or not you can find safe storage TX to store your things. It's usually fine to carry only the essentials if you're only going to be gone for a short period of time and will be returning soon.
However, if you're moving for an extended period, you should take the opportunity to purge your possessions of things you no longer need by giving them away, recycling them, or discarding them. Take advantage of these suggestions for streamlining your possessions and minimizing your load. At the same time, you will seriously reduce the costs of moving. So, you will get two flies with only one blow. Great don't you think? All you need to do is to reduce the luggage and let the moving company take over.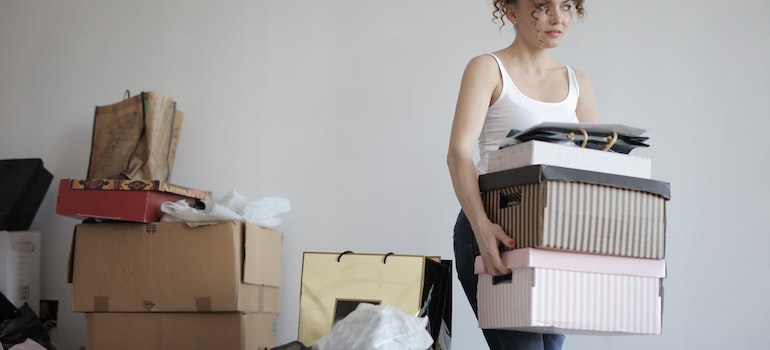 Maximize the packing space when moving by plane
As you already know by now, a plane doesn't have unlimited luggage space. It is true that you will get as much space as you want to buy, but to make your belongings fit suitcases and boxes try to maximize the packing space. But there is one problem, you don't know how to do it because you don't have sufficient skills to do so. Let's imagine that you are moving to Dallas. That is the reason why you should get full packing services Dallas because your items will all fit the reserved space in the plane.
Once you've determined the maximum weight and number of bags or boxes you're permitted to bring, you'll need to get creative with your packing. Packing bulky things like parkas, sweaters, and blankets in compression bags will help you fit twice as much into your luggage. Compression bags have a vacuum closure to remove all the air and compress the contents to a smaller volume. You can also get compression bags designed for travel that don't call for a vacuum pump and can be flattened with a simple roll.
It is as simple as that! You can try to prepare your belongings and use vacuum bags for packing your clothes and shoes. But for massive items like furniture and musical instruments, artworks, you cannot apply the same way of packing. Then, ask your state to state movers Florida for advice, they will use adequate wrappings and blankets for them so they cannot damage during a flight. Nothing is unsolvable. All you need to do is to call your movers and arrange full packing services because in that your things will be protected. And your movers can guarantee safety.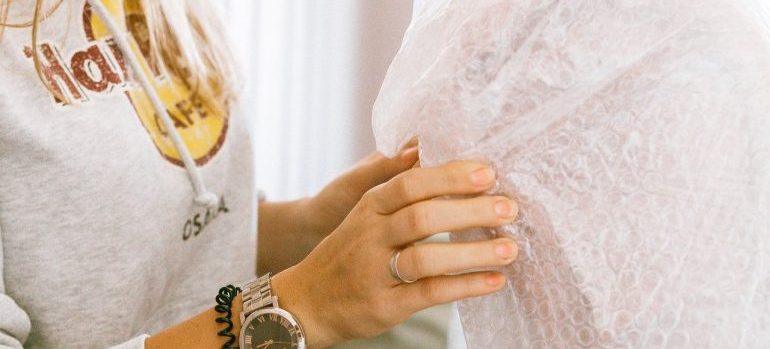 Make note of what is most important
You will need to get your document ready when relocating by plane. Put your passport, plane tickets, and other travel documents in a safe place. Keep them in order with a folder, some clips, or a filing cabinet. Put all of your travel documents in one secure place to reduce the risk of losing any of them. In the event that you do need them, you can quickly and easily gain access to them in this way. Be sure that you've put all of your paperwork in an easily accessible location. So, when the time comes to work with long distance movers in Austin the experience will be much less hectic and stressful for you.
When working with packing limits, prioritizing the absolute essentials becomes paramount. Even though home conveniences are nice, necessities are, well, essential. Careful packing can help you avoid leaving essential items behind if something goes wrong with your shipment or other modes of transportation on a moving day. Make sure your carry-on bag only contains the necessities for your flight. Create a checklist to double-check that you packed the following in your carry-on:
Medications
The key to your new home
Discreet travel conveniences (eye mask, earplugs, headphones, entertainment)
Identifying documents like bank cards, passports, and photo IDs
Calculate the costs of relocating by plane
It will not be easy to calculate the costs of relocation by plane. But you can weigh your luggage before the moving truck arrives. Serious moving companies will do that in front of you. So, be aware of scams that operate on the moving market. They can take your stuff to transfer it to the airport, but you will never see them again. If you are moving to Dallas, let the real movers give you a free estimate, because it will be the most accurate estimate in Dallas. This way you will know the cost of your move. You don't deserve to have problems during transportation or with your cargo. If you hire professional movers will know how much money you need for a safe relocation. All you need to do is to tell them everything that you want.
There is nothing like a safe relocation. You need experts with skills, that have been through and know this type of moving. And that is exactly what you get with the right movers. But, more importantly, it is to have no worries and be stress-free during relocation.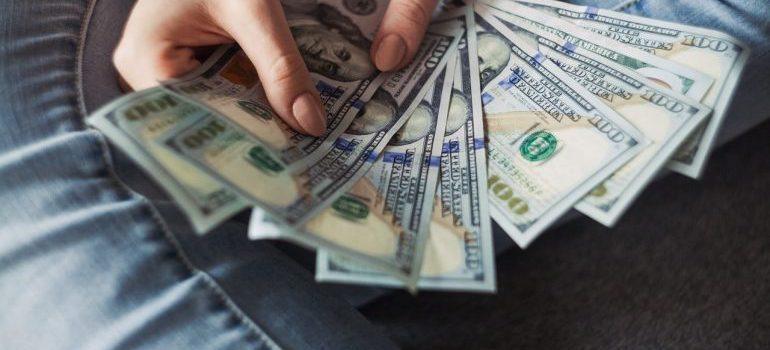 Check the airline's regulations
You also shouldn't just look around for the cheapest plane tickets. You need also to look at what each airline allows and doesn't allow in the checked bags. All airlines have rules regarding the maximum weight and dimensions of bags and boxes, and some have restrictions during peak travel seasons like the summer and the winter holidays.
It's vital to know exactly what the airline will allow, and how much it will cost, before locking into a ticket, as you may not be able to send everything on the aircraft. Don't forget to call different airlines to get the most up-to-date information on their luggage restrictions, including how much you can bring and how much it will cost. You should also know the precise size and weight limit allowed per checked item so that you don't get into a sticky scenario when you arrive at the airport on moving day.
Prepare for a change
It is typical for people to relocate with the help of long distance movers Miami, in search of better job opportunities. Changing jobs frequently results in increased pay, access to new professional networks, and medical coverage. As a result, both your quality of life and the cost of preserving it will rise. You should investigate the local cost of living to see whether it is lower or greater than where you now live. Firms will often boost pay to account for the greater cost of living in a new area, though this is not always the case. You can change your plans and finances as soon as you have a good grasp of the price shift.
If you are currently renting and cannot afford to purchase a home, you may want to consider storing some of your belongings to relocate by plane to a more affordable location. Inquire about your coworkers' long-term aspirations as well. Because of their contacts, they may be aware of less expensive alternative places. Speak with the administration for short-term housing. Some businesses will cover the costs of furnished flats or condos while their employees adjust to their new surroundings.
Find the ideal neighborhood
Each state has a wide range of possible new residences. Moving to the capital of a state, or even to one of the major cities, may not be the greatest option. You should thoroughly consider each potential community in light of your individual goals and objectives. Give this project as much attention as possible. When making your decision, consider the neighborhood's safety and economic rankings, as well as its proximity to key transportation centers and overall "feel." You should also try to visit your future residence at least once before packing your belongings and relocating by plane for good. If you want to understand more about your new surroundings, you should get to know some of the locals. Staying put for a few weeks will allow you to decide whether your potential neighborhood is a suitable fit for you.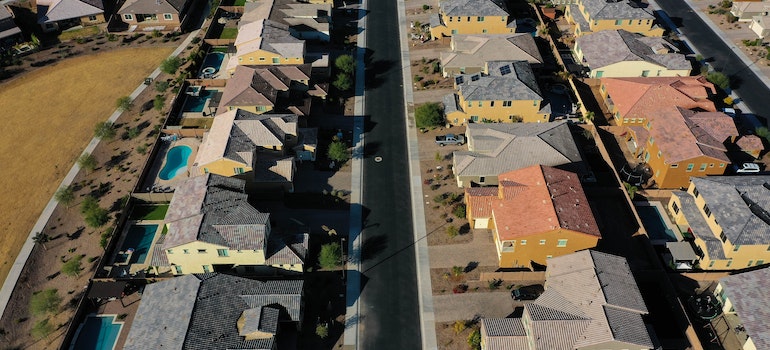 How to relocate with your pet by a plane?
Cats, dogs, and other pets face some limitations when flying. Everyone's flight experience will be improved if those are known in advance. Remember this and get in touch with your airline for specifics and to make plans ahead of time. No airline will promise to take an animal it has never seen. Airline companies are not obligated to transport them and may refuse to do so for any reason. To prevent the kennel from rolling and injuring the animal inside, airlines require that any wheels on pet carriers be removed or rendered inoperable. The USDA has delegated ultimate responsibility for ensuring the safety and compliance of the kennels they accept to the airlines.
Some airlines will allow you to bring your pet with you if the carrier is small enough to fit under the seat (cats and smaller dogs). If you don't want your pet to have to ride in the cargo hold, you'll need to check it in at the airport. The cargo terminal, typically in a different part of the airport, is where you need to be.
It is the passenger's responsibility to inform the airline of the presence of any accompanying animals at the time of booking. You should call the airline again before your flight to confirm that you will be able to bring your pet with you. Obtain any required documentation, such as proof of immunization, before proceeding. If you plan to hire long distance movers in San Antonio when relocating by plane, check if a quarantine period for animals might be required. You will need to budget for this expense.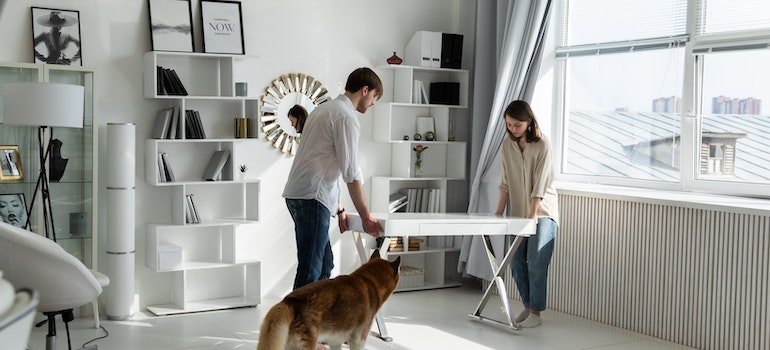 General tips for moving by plane
You get many benefits when relocating by plane, that is for sure. Punctuality, safety, speed, insurance. Those are all qualities of plane relocation. With our tips, you will get through relocation with a plane in the easiest way. Here are some of them:
hire the best moving company to have the whole service
arrange packing services
weigh down your luggage by decluttering
make more space using vacuum bags
reduce the stress as much as you can
calculate your costs using professional services
let the moving company take care of all freight documents, including export, and import
arm yourself with patience
Do a routine medical consultation before moving y plane
Even if you don't have to take any more medical tests to get a visa, you should still make a doctor's appointment before going abroad. If you have a chronic disease, you understand how critical it is to have your medicines refilled as soon as they run out. You won't have to worry about spending money on medical care right before you move if you do this. You should also make an appointment for a medical checkup as soon as you get to the country. It is important to know if you will have to pay extra for your new medications after they have been transferred.
How to make sense of the moving timeline
Allow six months for planning before your moving date. The first item on your schedule to address is your budget. Moving costs can quickly mount up, so make a preliminary estimate of how much your move will cost. Moving boxes, packing peanuts, and insurance should all be considered in addition to professional movers.
Remove any unused items from your new home a couple of months before your move. Some things have to be thrown away, but others, like clothes, furniture, and small appliances that are still in good shape, can be donated or sold. If you have school-aged children, you should also organize medical documents, banking accounts, and educational data while decluttering. When your files are in a single area, they will be easier to relocate. A month before your relocation you should start packing.
Moreover, give your landlord a notice (if you're renting), change your address with USPS, and look for a competent moving company. Notify your child's school of the change of location and request time off from work a few weeks before your move. You should seek roughly two days off, though if you're moving more than a few bedrooms, you may need to request an extra day or two.
Establish great habits before you leave
If you've been living a carefree existence without having to do many tasks or monitor your budget, start making adjustments to your lifestyle right away. This is an important but frequently forgotten step in ensuring a stress-free departure. Start keeping track of your money and sticking to a budget now to get a true picture of your spending habits before you relocate. Make a chore list. During the moving process, it can be tempting to let everything go. A sink full of dirty dishes, unwashed linen, and a bathroom covered in muck. You'll wish you hadn't let things get so terrible after a while, believe us. A good method to avoid this is to employ one of the household movers TX to handle the major tasks of relocating, leaving you to care for your household as usual.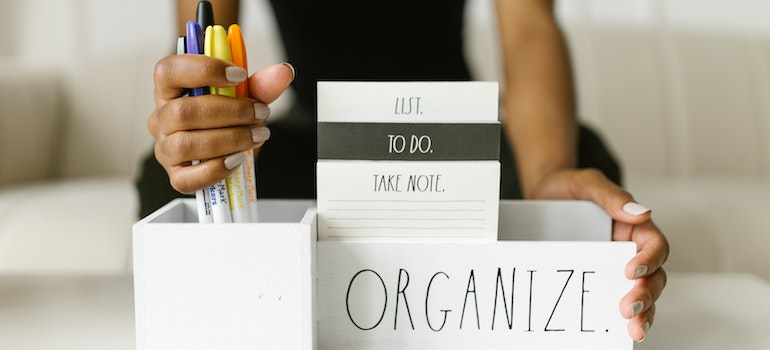 Look after yourself
As the departure day approaches, moving by plane can become a stressful affair. They say that moving is more stressful than divorce. It takes a lot of thought and planning. This is why you need to make a good moving checklist to stay on track. However, your mental health and the well-being of your loved ones must come first. Continue doing what you typically do. Strike a balance between your demands and the needs of others, while also getting enough rest and eating healthily. Everyone experiences stress from time to time, but the essential thing to remember is that progress, not perfection, is what is most important. Try to remember how lucky you are to be where you are and that you have the opportunity to move by plane. The adventure has only just begun, and your life is about to enter a new and exciting chapter.