When you decide to move, or find out you have to move, there are numerous decisions that await. Relocation is a stressful and difficult endeavor for most people. If you know your moving date, you may wonder when the best time to book your Florida move is. There are several aspects you want to keep in mind when it comes to hiring your state to state movers. When it comes to hiring any company, the general rule is- the earlier the better. This goes for moving companies as well. Why? Find out more details in our article!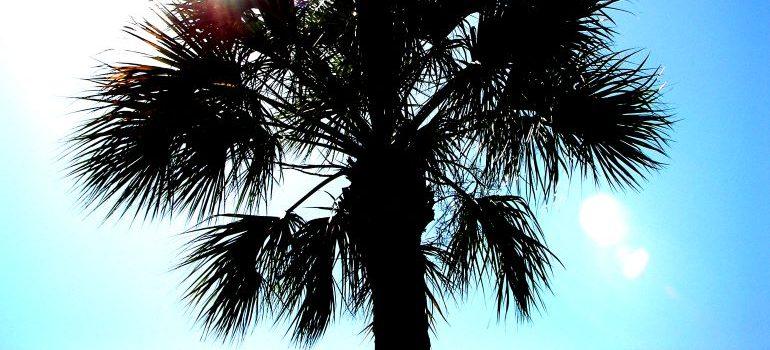 What is the optimal time to book your Florida move?
Whether you are moving locally or to another state, you would ideally not want to book your move last minute. This is especially important for long-distance relocations. The optimal time for booking long distance movers Miami FL is about two months prior to the move. If you have a shorter deadline for moving, that is fine too. You will most likely be able to book movers at short notice as well, but this often comes at a higher price. Some moving companies don't even do short-notice relocations, since it is too difficult to organize everything. This is why it is best not to wait until the last minute if you have the choice.
Why book your Florida move as early as possible?
There are more than one reasons to hire your Florida movers as soon as you have a set moving date. You should do it mostly for your own peace of mind. Once you book state to state movers Florida a huge weight will be lifted off your shoulders, and you will meet moving day with a smile on your face. Some of the main reasons you should see to hiring your professional mover early are:
a better price
a high chance to get your preferred mover
enough time to plan your relocation into your schedule
You will get a better price
When it comes to having professionals help you with your relocation, we all know that their services come at various prices. Although Orlando long distance movers offer great prices at all times, all moving companies have a busy season when their prices go up. If you decide to book your move in advance, on the other hand, you can negotiate a better price for yourself. It's a win-win situation for both you and the moving professionals. By avoiding the peak moving season and booking your relocation well in advance you will save a significant amount of money. Why not spend your hard-earned cash on something nice for your new place if you have the option.
There is a better chance you'll get your preferred mover
As previously mentioned, every place has a peak moving season, and every moving company has a busy period during which they book fast and well ahead of time. The best and most reliable movers will be booked during those seasons, so if you have a recommendation or you know of a dependable and affordable moving company, you want to book their services as early as you can. To recap, ideally you should aim to have a mover hired about two months prior to moving day. If you are not set on one moving company, get moving estimates from several different movers and choose the one that offers the best price. It is a given that the moving company you go with is licensed and insured.
You will have enough time to plan your relocation into your schedule
Relocations are complicated not only because of the chaos and stress of packing and preparing to move your entire life to a completely new place, but also for working your schedule around the move itself. If you, like most adults, have a job, you will have to organize your moving day on the weekend or ask for some time off from work. Or, if you are moving to start a new job, you need to move at least a week before your first day at your new job. This is in order to have time to unpack and get to know the city you moved to. Booking your move in advance will give you plenty of time to adapt your working schedule to your situation.
Avoid summer when you book your Florida move
We already mentioned peak moving seasons. Those usually occur during the summer. In most places and for most moving companies, summer is the absolute busiest season when it comes to moving. The weather is nice, people can take time off work. There are many reasons why you really want to book your move during any season other than summer. This is not possible for everyone, of course. If your moving date is set and not negotiable, you move when you have to and that is it. But, if your moving schedule is flexible, opt for moving during spring or autumn. Florida summers tend to be very hot and humid. And we all know how hard it is to do anything in such weather, let alone move. Your movers are only human, they will be faster and more efficient when the weather is more pleasant, too.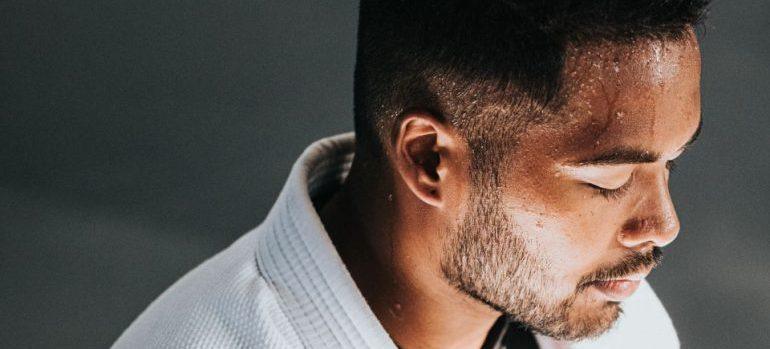 All in all, there are many good reasons to book your Florida move early, and not really any cons. By booking your movers as early as two months prior to your relocation, you can get a better price and also your preferred mover. You will also have plenty of time to work your relocation into your working schedule. If you can avoid summer moves, but if you can't, don't stress about it. Your moving professionals will see to everything going perfectly.