Ohio is one of the 50 states in the USA. It has nearly 11.8 million residents, making it the seventh most populous and the 34th largest by size. This results in a population density of 282.3 people per square mile, which is spread through the state in various bigger cities. When it comes to moving trends in Ohio, it had ups and downs, but on average, the population has a growth rate of 0.2% per year. This means that more people used the services of interstate movers to come to Ohio than to leave it. If you are on the verge of moving here, we will give you a list of 3 reasons you should move to Ohio.
What are the important things to know about Ohio?
Even though relatively small in size, Ohio has 250 cities and 688 villages. The biggest cities are Columbus and Cleveland, while the smallest ones have less than 1000 residents, like Shiloh. If you are moving from Texas to Ohio, you should know about the century-long, fierce rivalry between Michigan and Ohio. It used to be about government and territory, but now it is mostly football. Keep that in mind when talking to your neighbors. Now that you know a bit about the state, it is time to learn what are the important reasons you should move to Ohio:
Low cost of living
Opportunities for professional and personal growth
Good cities and natural beauty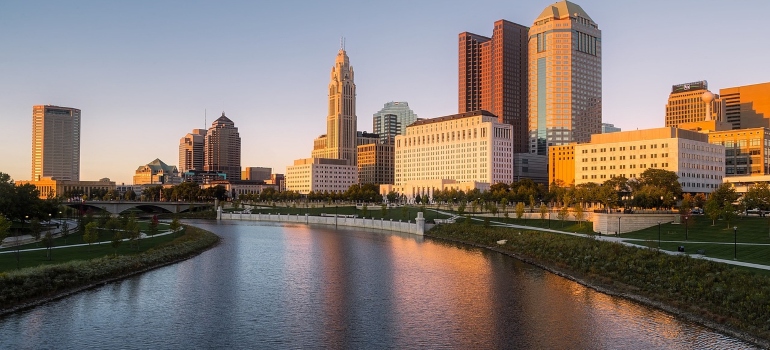 The low cost of living is one of the main reasons you should move to Ohio
The costs are an important consideration nowadays, more than ever. Housing costs make up 30% of the monthly budget, so you might as well pick a place with an affordable housing cost. Ohio is one state like that, with the median home value at $217,000 and rent at $950 on average, both lower than the national average. Not many states can boast of this. It is the number 1 most affordable state in the USA, with as much as 42 to 70% lower prices compared to metropolitan areas like New York.
Opportunities for growth
When talking about growth, adults can expand their careers and kids' education. Both of these are possible in Ohio, but mostly in bigger cities. Ohio is a big producer of plastic and rubber, metals, electrical equipment, and vehicles. When it comes to schools, Ohio has 3,136 schools, from prekindergarten through grade 12. Some of the best schools are Orchard Middle School and Rocky River High School. High educational options are also available, with 14 public universities, 24 branch campuses, 23 community colleges, and over 5o private colleges and universities, with some of the best being Kenyon College, Case Western Reserve University, and Ohio University. If you are worried about your kid's education, book one of the interstate moving companies Texas offers and move to Buckeye State.
Good cities and natural beauty
Of all the cities in Ohio, Cincinnati, Columbus, and Toledo make it top of the list. They have a unique vibe to them, affordable costs of living, and a lovely community. The people are diverse and you can enjoy plenty of outdoor recreational activities, contrary to popular belief that Ohio has no natural beauty. Hocking Hills State Park and lake Erie Bluffs are famous landmarks you must visit, once you relocate with the help of the Houston interstate movers. Once you see these attractions, you will want to go back.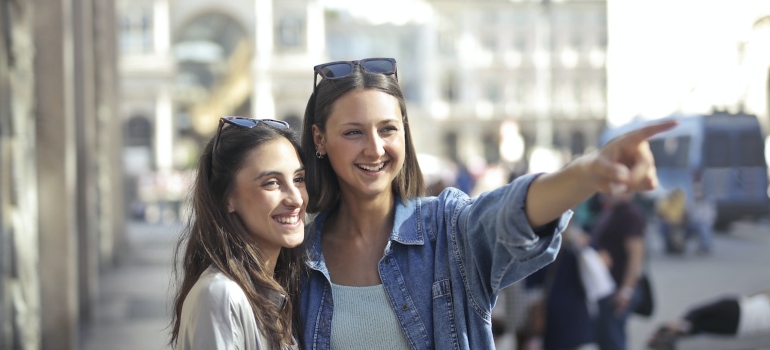 It is time to have an enjoyable moving experience
The reasons you should move to Ohio are numerous, we have just listed some of the most important. Once you move, you will understand why so many people move there. Just make sure to do some research on the place you are moving to and you will be fine. The state of Ohio is a great place to start a new chapter of your life! We would love to be a part of your journey, so give us a call. We will be ready to move you to your future home.