The coronavirus pandemic has had a big impact on the way we live and perceive our life. Everything changed overnight, and we had to live with the changes for a long time. Even though restrictions are lifted, we can still feel consequences in many areas of our lives. Hence, it had a big effect on where people wanted to move and the reasons for doing this. Today, we will talk about the top 7 moving destinations in the US and the reasons that made them so popular. Moving from state to state is not an easy task and these people must have had good reasons to do so. We will go through 7 states by describing some important pros and cons of each. It will be a long one, so get ready to learn useful new information!
These are the top 7 moving destinations
Americans are famous for the amount of moving they do in their lifetime. The average number of relocations is 11, likely more than any other nation. Choosing a different destination to live in surely speaks a lot about your current plans and how you perceive life. For some, it seems unimaginable to uproot that often, but it offers many benefits, especially if you pick the right place. This will happen if you choose one of the top 7 moving destinations in the US, which are:
North Carolina
Maryland
Florida
New Jersey
Georgia
District of Columbia
Tennessee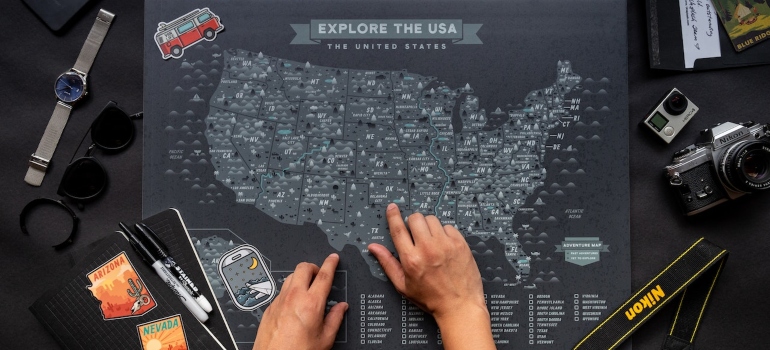 North Carolina
North Carolina is located in the Southeast of the USA. It is larger than one-half of the states in the USA, ranking as the 28th largest and 9th most populous. With 10.55 million residents on 52,669 square miles, resulting in a population density of 213 people per square mile. It has a steady, positive population trend of 1% per year.
Affordable cost of living
The living expenses in North Carolina are 4% lower than in most US cities. These expenses are crucial to consider before moving from Texas to North Carolina. One of the biggest monthly expenses from this category is housing costs, which usually make up 30% of the monthly budget. When it comes to housing in NC, the median home value is $330,000, while rent costs $1,200. As you can see, housing costs are a little higher than the average, but other expenses make up for this.
Groceries, transportation, healthcare, and utilities are affordable, making North Carolina one of the more affordable states. This can be seen in a few studies, showing that a single adult needs $31,600 a year to live comfortably. On the other hand, the average salary is $54,000, making a comfortable lifestyle very accessible.
Access to natural attractions and a laid-back lifestyle
Spending time outdoors is mandatory in North Carolina, considering the plethora of natural attractions available. With beaches to the east and mountains to the west, there will is something for everyone. The Appalachian and Blue Ridge mountains make great destinations for hiking, biking, camping, and fishing. If you prefer the sea, the 300 miles long coastline offers plenty of beaches with many things to do. With so many road trip opportunities, a laid-back lifestyle is expected. The residents of North Carolina have a great work-to-life balance, making them one of the happiest people in the state.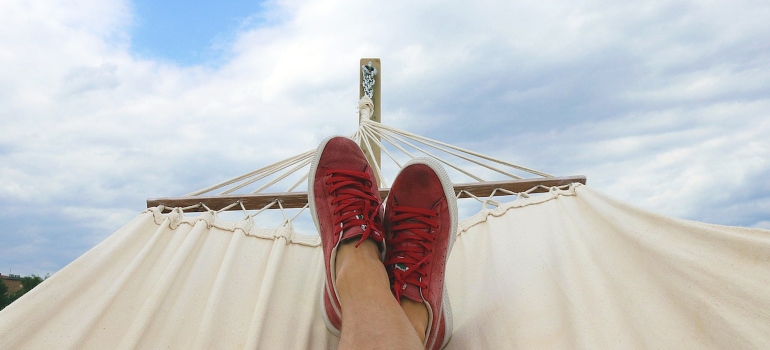 Job opportunities
Nowadays, it is mandatory to find a job before moving to a new state. With an unemployment rate of 3.8%, finding a job in North Carolina can pose a challenge. It will be significantly trickier to find a job as a lawyer, manager, programmer, or another job that has a high salary.
Maryland
Maryland is located in the Mid-Atlantic region of the USA. It is the 8th smallest state land-wise and the 18th most populous state. Over 6 million residents live on 12,407 square miles, making it the 5th most densely populated state. The population has experienced a steady yearly growth of 0.6% in the last ten years.
One of the reasons why Maryland is popular is the job opportunities
Even though Maryland has a current unemployment rate of 4%, this is the lowest it has been in recent years. The headquarters of many big companies are located in Maryland, making it one of the top 7 moving destinations in the US. Some of the biggest industries in the state are:
Biopharma
Construction
Manufacturing
Energy and utilities
The median household income is $91,000 in Maryland, which is $20,000 over the national average.
Maryland has great connections
When thinking about moving from Texas to Maryland, keep in mind that you will need to cover over 1,500 miles. The time traveled carries greatly, and it will go by fast thanks to the great connections that Maryland has. The highways and other infrastructure is made with efficiency in mind, so major cities like Washington DC, NYC, and Philadelphia are within a few hours.
The cost of living
Taking into consideration the high salaries we mentioned, Maryland is one of the wealthier states. One in 12 households in the Old Line State is worth 7 figures at least. All of this comes with a high cost of living, housing costs included. Rent costs $1,400 on average while buying a home means spending more than $400,000. The high living expenses, combined with the devastating effects of the pandemic resulted in rising homelessness in Maryland. More than 50,000 people experience being without a home every year in this state.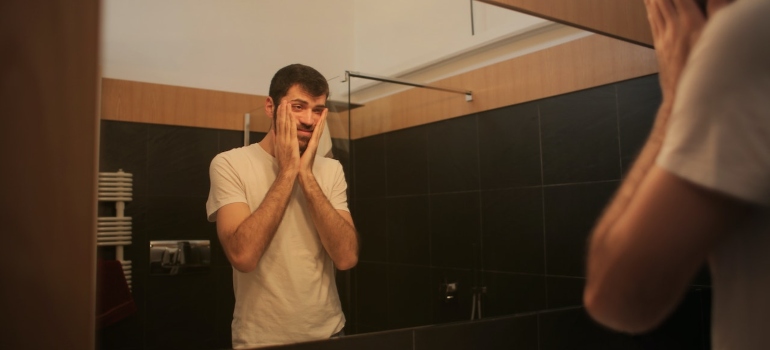 Florida
Florida is located in the far Southeastern region of the USA. It is the 22nd largest and the third most populous state. Over 21 million people live in an area of 65,758 square miles. Bigger cities like Orlando, Miami, and Jacksonville have a higher population density, mostly thanks to foreigners and people moving from Texas to Florida. Florida's population increased by 1.9% in the last year, becoming the number one fastest-growing state.
Florida is a tax-friendly state
Taxes have to be paid by every American citizen, and if you are in search of a place where these a low, you should consider Florida. With a tax rate of 3.5%, it is one of the most affordable states. And the fact that there is no state tax makes it even more attractive to outsiders.
The mild weather and beaches make Florida one of the top 7 moving destinations in the US
The Sunshine State attracts over 35 million tourists every year, thanks to its mild weather and beautiful beaches. But many tourists don't stop there, they decide to make Florida their home. Who can blame them? With close to 8,500 miles of coastline, you have countless beaches left and right. There is sunshine for 230 days of the year, and the average temperatures range from 57 to 88 degrees Fahrenheit.
High crime rate
It is a rule of thumb that wherever there are tourists, there will also be a higher crime rate. Since the whole state of Florida is flooded with tourists, you will see criminal activity everywhere. While you can find criminals everywhere, Florida has only a slightly higher crime index than other densely populated states.
New Jersey
New Jersey is located in the Mid-Atlantic and Northeast parts of the USA. It is the fifth smallest and the 11th most populous state. 9.3 million people call it home, and since they live in a small area of only 7,354 square miles, it is the most densely populated of all the states. The population saw a record increase of 4.37% in 2019, which was followed by a 0.14% decline in the year after that.
High quality of life
Stress is unavoidable, but the residents of this state have a lot of things to be happy about. From the low crime rate and great job opportunities to great food, there is much to love about Garden State. It has been recently ranked as the 5th happiest state – a big accomplishment in these stressful and daring times.
The healthcare system is top notch
New Jersey boasts the 4th best healthcare in the country, so moving from Texas to New Jersey should be an easy decision. The residents report feeling secure in the hands of their medical team whenever a health issue appears. A major individual health insurance plan costs $450, which is cited as too expensive for many uninsured adults.
New Jersey has high property taxes
As great as New Jersey is, there will always be bad sides to everything. In this case, the property taxes of 2.49% feel like a crime. If you plan to become a homeowner, the median home value is also way over the national average, at $471,000.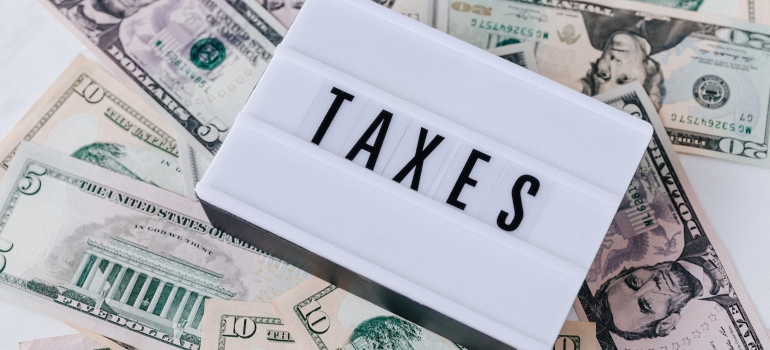 Georgia
Georgia is a state in the Southeastern region of the USA. It is the 24th largest and 8th most populous state. According to the most recent census, the population counts over 10 million people living in an area of 59,425 sq mi. This makes Georgia a very spacious state. The Peach State is the 11th fastest growing state, and not just because of their superior tasting fruit!
The locals are as warm as the weather
Georgia is famous for its southern hospitality, and you will hardly find more friendly people anywhere else. If you just completed moving from Texas to Georgia, even then you will feel it. Running errands will start many conversations with the locals, which won't be just generic chit-chat. Georgians tend to remember the people they talked to, so you will be making friends with every conversation you have. The weather in Georgia is as beautiful as the people, with 217 sunny days per year. Winters are also mild, with temperatures rarely dropping to freezing.
Great state to retire
If you are looking to downsize and retire, look no further than Georgia. The nice weather, affordable prices, and low risk of natural disasters make it a top-selling state for retirees.
Buggs and critters are numerous in Georgia
Bugs are such a big problem that people invented an unofficial Gnat Line running from Macon to Augusta. If you live below that line, spiders, cockroaches, and even snakes are a daily concern. Expect to see them in your home from time to time, especially during sudden temperature changes.
District of Columbia
The District of Columbia is a formal name for the capital of the USA, Washington D.C. 712,000 people call it home, and surprisingly, it is not as densely populated as you would expect a capital city to be. People choose it for different reasons, but it sure makes the list of the top 7 moving destinations in the US with a steady population increase of 1%.
Variety of neighborhoods to choose from
Washington consists of approximately 130 neighborhoods, each with its unique characteristics. The most popular ones – Capitol Hill, Columbia Heights, and Georgetown are not necessarily the best ones. Each has different housing prices and attractions, so the choice is completely up to you.
The cost of living
The high salaries in Washington are followed by unaffordable costs of living, which are the main reason for people not to choose it as their moving destination. The cost of living is 13% higher than the national average, making Washington an area affordable only to the wealthy.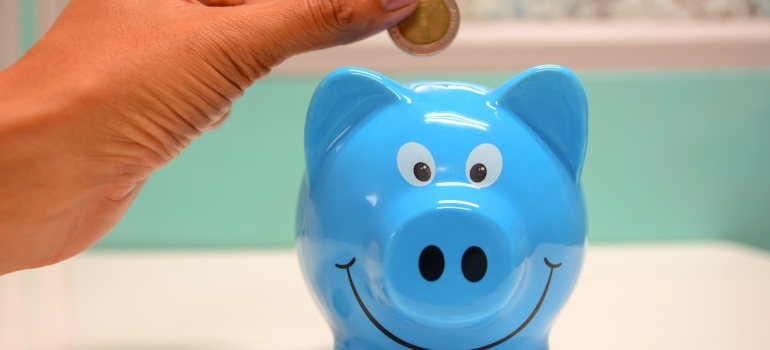 Tennessee
Tennessee is yet another state in the Southeast region of the USA. It is the 36th largest and 15th most populous state with 6.9 million people. In the last 5 years, Tennessee has had a steady population increase from o.7% to 1.31%. The main reasons people decide to move here are the affordable living costs, and the housing costs of around $395,000.
The entertainment scene is diverse
If you are thinking about moving from Texas to Tennessee for entertainment, you are making the right choice. Many events hosted in Tennessee feature different types of music – jazz, rock, and blues in one of the numerous event spaces. Grand Ole Opry and the County Music Hall of Fame and Museum are just two of the best ones. When it comes to the events themselves, the Bonnaroo Music and Arts Festival is the best of the best.
The extreme weather and nuclear power plants cause concerns
Tennessee is located in Tornado Alley, experiencing around 50 tornadoes a year. This state is also susceptible to floods, hurricanes, and thunderstorms, so prepare your home accordingly. Another cause of concern when moving to this state is the numerous nuclear power plants – four operating and various inactive. These structures are considered to be safe, but they cause concern for certain people due to historical events.
Before you start to plan your relocation process, it is being familiar with your moving destination is crucial. Furthermore, it is important to notice that a lot of people have been moving in favor of smaller towns and villages.
What are other reasons for people to move to these states?
Of course, aside from the pros and cons we have already mentioned, people must have other reasons to be moving to these states. After all, there must be something that attracts them there. Well, some of the main reasons people move are to be closer to family, to start a family, or because they need a change of scenery.
The pandemic is the main moving trend shifter in the past two years
The coronavirus pandemic surely had a big toll on the moving trends in these couple of years. A lot of people are moving to bypass or live under fewer restrictions from their local government.
More importantly, due to the whole social distancing, a lot of people realized that living in a rural area or smaller town is not such a bad idea. These areas are the ones where houses with backyards can be found, which have another plus – having a garden. We have more than ever felt the dependence on grocery stores for food. This has awakened many people to take matters into their own hands and move to a place where they can even start a homestead. Hence, Orlando long distance movers have been moving people to the countryside a lot more lately.
The cost of living and housing plays a vital role
As always, these three factors play a vital role in the relocation process. 11% of the migrations to North Carolina were due to a low cost of living. In addition, long distance movers in Florida relocate a lot of people to Florida due to the nicer weather and no-income-tax rates. So, wherever you decide to move to, keep costs in mind, as they are very important nowadays.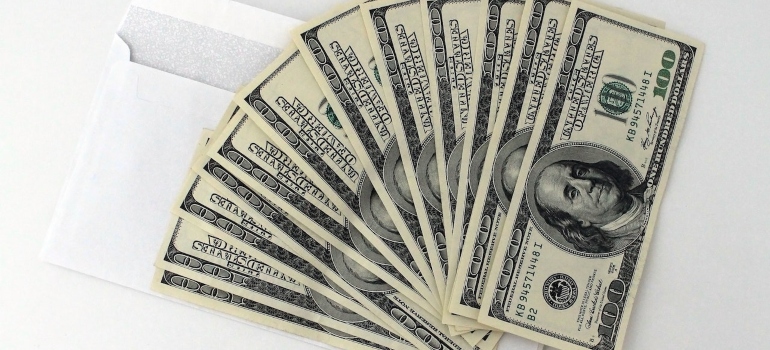 Take your time to find the perfect match
These are the top 7 moving destinations in the US, but you are not limited to that. There are 43 other states, each unique in its way. The goal before moving should be to find a balance between the pros and cons, that play in your favor. Take your time to decide which place suits your needs the best. Once you do that, learn more about the moving process. You can do so by visiting our blog. We cover a variety of topics, from last-minute moving tips to what to expect from life in a certain state. So make sure to take a look in order to prepare better for your future relocation.