Moving anywhere requires some research and a good moving plan. But, sometimes it can be really hard to choose between two places that interest you. And today, we will talk about moving to Chicago vs Boston. In this article, you will find out what you can expect from these wonderful cities as well as how can state to state movers help you out with your move. Now, all you need to do is to keep reading.
Before we begin
If you are bent on moving to any of these places, you would want to know that the moving process can be as difficult to organize as it is to figure out where you can move. That is why we will tell you now what you need to do so you can properly conduct your research about Boston and Chicago. First things first, make sure to make a good moving checklist. That list will show you all the tasks you need to complete to have an easy move. Here are some of the most important things you have to do:
Find good movers that will help you out with your move. Make sure to read reviews, follow some ads and ask your friends for recommendations.
Make a list of all the items you need to move, and make sure to have enough packing supplies. If you don't have enough, then you can always get storage services to keep them safe for a while.
Spend some time finding good packing materials
If you don't have anything valuable to pack and move, then regular packing supplies will do.
Begin packing in time, so you can have more opportunities to solve any sort of moving issues.
Pack an essentials bag that will help you go through the unpacking process.
Ask your friends to help you out with the packing process.
Wait for the movers to arrive.
Now that you know what are the most important moving tasks you need to complete before the move, we are certain that you will be able to organize your relocation properly. Furthermore, you will avoid making any moving mistakes for sure.
Chicago vs Boston – Why move to Chicago
Now that you might consider moving to Chicago, let us tell you more about this wonderful place. Chicago is very popular among newcomers because it is an ever-evolving place that many people love to visit and move to. Many beautiful residential locations can offer you a lot of activities and opportunities for both you and your family. With wonderful arts, museums, galleries, theaters, beautiful skyline, you can rest easy knowing that there are a lot of things you can do here. And education is also quite good. Public schools are highly rated.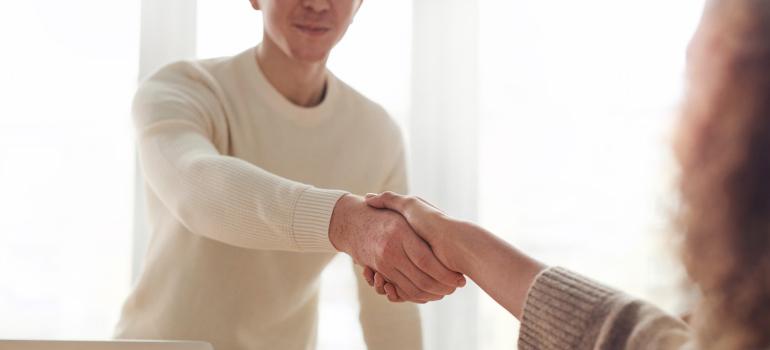 Now, you are probably thinking about the job market. Well, you would like to know that it is constantly developing and many young professionals are willing to move and work in Chicago. Not to mention that the IT sector is very popular. Now, if you wish to fully focus on finding a good job here, then we suggest that you write a good CV that will help you find and land the best job there is. And there is only one way to do it. And that is to make sure to have professional help from movers Houston to Chicago. Let them organize your move, so you can fully focus on the job hunt properly.
What to expect from Boston
Boston is one of those places that you will surely love moving to. There are many parks that you can enjoy, coffee places and restaurants that you can visit. Not to mention that you will be able to meet a lot of new people. Since Boston is famous for its diversity and warm-hearted people who move here from all over the country. And you won't have to worry about your kid's education as well. Since there are a lot of good public and private schools. Now, there is one thing that sets Boston as a better place to live than Chicago, and that is the walkability. The most important places that you would want to reach are within the walking distance. Not to mention that the public transportation is great as well.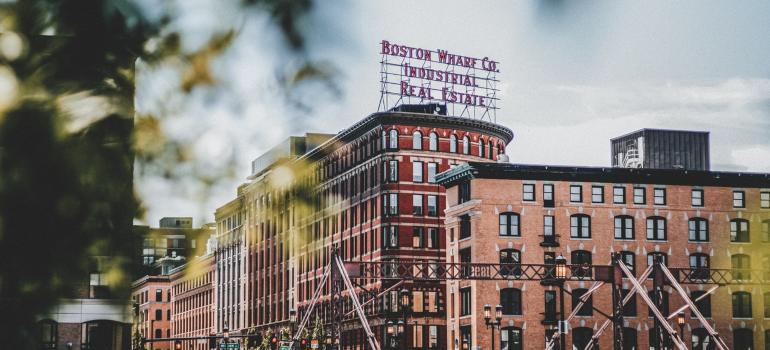 These are some of the biggest benefits of living in Boston. Here you will be able to fulfill your dreams and make sure everything is OK. Now, to make sure that this happens, you would want to be able to fully focus on what awaits you after the move here. It is not possible to do it if you have to organize your move by yourself. Luckily for you, some moving companies can help you out with your relocation. Moving from Houston to Boston has never been easier! Especially with the right moving crew. Make sure to call professional movers to help you out with your move so you won't have to worry about anything.
Try to avoid stress
If you still haven't made your final decision between Chicago vs Boston, then that is because you are probably dealing with a lot of moving stress. This is not uncommon since a lot of people have to deal with it when they are moving. Especially when they never moved before. Now, there are some techniques to help ease the stress you can learn. Once you find out more about them, you will be able to plan your relocation without any problems. Not to mention that you will be able to deal with any stressful situation in the future as well.                                                      
This is everything that you need to know about the Chicago vs Boston debate before you choose where you want to move. We are certain that this article gave you enough information about both places. If you are still looking for some moving tips and guidelines, make sure to read our blog. There you will find a lot of good things that can help you out with your moving process.