There are always people on this earth, that live one unchanged, simple life. Whole life in the same place, same job, same pattern. For the rest of the people, they crave or have to make a change in life from time to time. Today we are going to analyze the cost of living in San Antonio vs NY. So, if you are one of the people that want or need to make that change, and you consider moving, perhaps here you will find some answers. After you choose that you want to move from one city to another, you have to decide also who is going to help you with moving. Out of state movers San Antonio could be a reasonable choice. No one should plan and do all the moving alone, because that is a stressful process.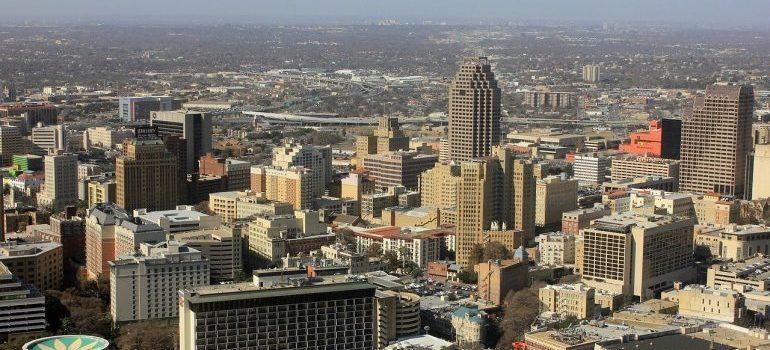 Comparison of lifestyles
 You are going to move from one state to another. Let's compare the basics of both New York City and San Antonio. Whether you are moving from NY to San Antonio or another way around. Maybe you don't live in either of these two cities, but you are considering moving to one of these two. In any case, whatever your decision is, you need to know what you are getting into. There are always similarities and differences, and there is certainly always a list that you need to check into and make a calculation. You always need to know in life whether something pays off for you or not. Long-distance moving companies San Antonio could help you along that moving process.
List of all the specifics that brings moving state to state
Here we are going to compare some life costs:
Incomes
Services
Accommodations
Sport and fun
Incomes and services
Let's say, for example, that you live in New York City. You would need around 8,000.00$ to keep the same standard, like one that you could have with around 4,000.00$ in San Antonio, assuming that you rent. That comparison and cost of living can be easily calculated, there are sites for that that you could use. That way you could get general information at least.
When we compare markets – For example, we can see that NY is more expensive than San Antonio. There are differences in around 50% – 60% in the product like milk, beef, chicken fillets, eggs, bottled water 1.5l, bread, etc. Some fruits, like bananas and apples, show 60%-80% differences. And the most (more than 100%) expensive groceries are tomatoes, potatoes, onions, and cigarettes around 114%.
When we compare transportations – One-way Ticket (Local Transport) difference is around 80% more expensive in NY then in San Antonio, taxi around 40%. Monthly Pass around 230%, gasoline around 40%. When it comes to buying cars – there isn't a lot of differences! Around 1% or even less. 
Preschools and Primary schools – bear the difference from around 200%-250%. So, if you have family, your children's schools are more affordable in San Antonio.
Accommodations and sports & fun
If you rent an apartment then the difference – for 1-bedroom apartments in the city of the center bears the difference of around 130%, outside of the center around 120%. For 3-bedroom apartment in the city center is around 200%. Outside of center close to 120%.
If you want to buy real estate – then the situation is as follows – price per square meter in the city center is around 600% more expensive and outside of center 540%.
When we look at utilities – electricity, heating, cooling, water, garbage – the basic ones then the situation is better in New York than in San Antonio, around -1,5%. Prepaid Mobile Tariff is also way better in NY with a -50% difference and for internet around -6%.
When it comes to Fitness Clubs, Tennis Court Rent we see a difference in about 150% – 200% and for Cinema around 50%. These kinds of things are also more expensive in New York than in San Antonio. Regarding restaurants there is a variation of small difference to the big one, it depends where you eat or drink. For coffee is bigger contrast (for example 25%) and for coke and water (1%-5%). For beer goes from 50%-100%.
Cost of living in San Antonio vs NY summarization
We can conclude that New York is definitely more expensive than San Antonio, but never judge a book by its cover! There are a lot of different people in this wide world, someone wants to live in a smaller and more affordable city, avoid the crowd and that fast life. Others love it! Maybe they have opportunities, plans in their life. Perhaps they had all of it before and now want to move and change of scenery, so they desire to move to San Antonio. What if it's the opposite and you are going to NY? Then prepare yourself for a change, go for it! Whatever it is, perhaps you live in some other state and you still haven't decided where to next. The most important thing is that you plan a safe long-distance move. Consider all the things, think it through, you will find the answer soon. 
Preparing for a change
In every possible situation, moving is the same, it brings all the bad stuff with it and the good ones. You cannot avoid stress while moving, especially if you do it alone, you have to plan everything well because if you don't it becomes more complicated and frustrating. You need to think about some details: 
If you are renting in a new location or buying a house for yourself and your family make sure you find a good neighborhood. Especially if you chose San Antonio to be your new home, you certainly can find some 

friendly neighborhoods to live with your family

! 

Make sure you pack in organized order, labeling all the boxes, using new and firm boxes so you can protect better your belongings.

Find a trustworthy and experienced company to help you move

Consider all the options that your new destination is offering and prepare yourself for new beginnings.
The cost of living in San Antonio vs NY is the thing that you need to see into and explore. Every change can be scary, but it is always better to walk into that transition!