Any move is already a difficult endeavor, and making the right decision is crucial. Once you have gotten there, however, there's a lot of planning to do. If you have a lovely collection of plants you've been cultivating for a while, you will want to take them. You might have found a good moving company, but you're worried about relocating your in-house garden. Well, you're in the right place! We are here to help your plant friends stay as safe and as happy as possible during the move.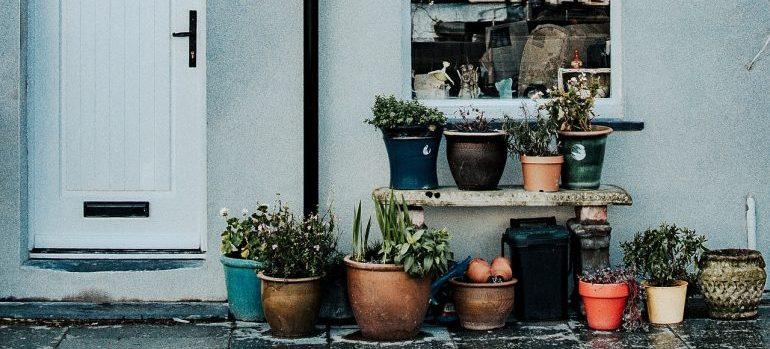 Be aware of the season when you're moving
What season are you moving in? Once you have found long-distance movers in Brooklyn, NY, and scheduled your move, you'll know the answer to this question. This is very important because the stage the plants are in depends on the season. So, let's talk about the summertime and wintertime, and their influence on your plants.
Relocating your in-house garden in summertime
If you are moving in the summer, you will have to deal with plants with new growth. These will be much more delicate and fragile and, thus, require more protection. In this case, we advise wrapping them in cloth, bubble wrap, or protecting them with straw. Also, to prevent them from knocking against one another you can use buffering as well. In addition, we should also note that some plants might be too well-established. In that case, they should not be moved.
Relocating your in-house garden in wintertime
On the other hand, if it is winter when you are moving, the plants will be dormant. This does mean that they will be much easier to move. Nonetheless, be careful where you place them and for how long. The ones which have not yet come up above the soil level are stackable. But pay more attention to the ones that have. If you wrap them, they might get too hot, and believe the spring is about to arrive. To help you prevent this from happening when relocating your in-house garden you can speed up your unpacking process. In turn, your plants will not be as affected by the changes in temperature and place.
What light conditions are you relocating your in-house garden in?
A good thing is that most plants do have the ability to survive in semi-darkness for a few days. As long as they're not in full darkness they should be fine. However, if you are moving long-distance, it's a bit more difficult. Provided you chose good long-distance movers in NY to relocate your in-house garden you still have to do some work. Prepare your plants beforehand, by watering them well. Also, make sure you stop occasionally, open the van's doors, and lets some light in.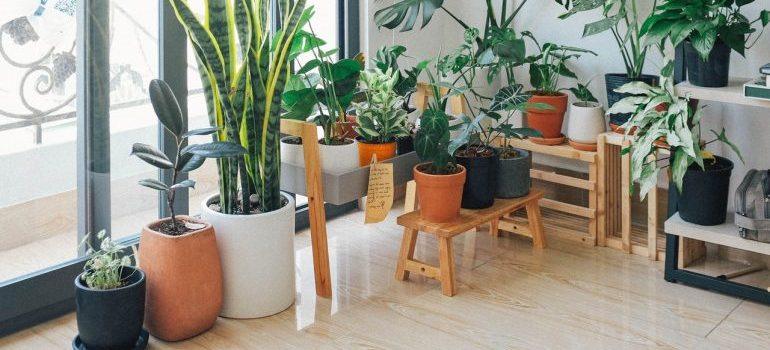 Some extra advice
Apart from everything else said, here is what else you should know about moving your plants:
relocate your in-house garden by keeping cuttings of your plants (you can bring a lot and save space)
be aware that some US states have restrictions on moving plants (choose what you can bring with you)
use plastic pots (they are lighter and less fragile)
Moving is never easy, thankfully there's plenty of suggestions on moving you can find online. Additionally, we hope we made it easier as well. Taking this advice will surely make relocating your in-house garden more straightforward. Don't sweat the small things and try to enjoy your move!