Everyone knows moving can be a hassle. However, if you prepare well and on time, there is nothing to worry about. There are various things to keep in mind when planning your relocation from finding the right date to hiring reputable movers. And there still are some things, on top of that, that could be either unpredictable or tedious to handle. That could happen if you're moving during the heat in Miami. Nevertheless, you can avoid all this if you have someone reliable by your side to help you out. State to State Move is there to step in and help.
How to handle moving during certain conditions?
To start with, handling a move doesn't have to be hard at all. Regardless of whether it's your first or tenth time moving, you can do it pretty easily. All it takes is some good time management. Since all of us know how hard it can be to juggle between house chores, family, work, and on top of that handling a relocation, we are there merely to help you out. It's not our role here to make you feel more insecure. First of all, when it comes to planning a relocation, you need to know that starting early is the key to success. Defining early is what we tend to explain here. For instance, if you plan on moving this summer, it would be optimal to develop a moving plan in January.
That is approximately just as enough time to go through everything and conduct it properly. Remember, it's never too early to start planning. Still, to be able to organize a stress-free move, you need to get in touch with reliable movers. Cross country movers Miami are just one phone call away. Anyway, to sum it up, there's what you need to do in order to have an easy relocation: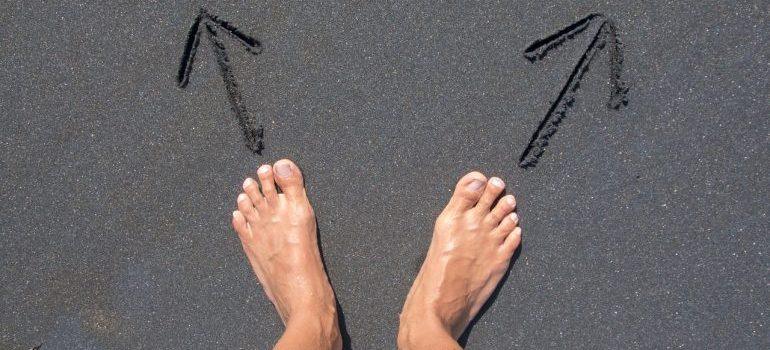 Plan at least 6 months prior – Regardless of whether you're moving to another street or another state, it's always good to think ahead.
Focus on efficiency – From packing one room at a time to set aside an hour a day to plan the specifics of your move.
Buy proper moving supplies – You've heard this one time before. That's probably because it's important. Saving money on moving supplies by buying cheaper ones doesn't pay off. You might face a disaster during your relocation only because you opted for cheaper boxes.
Hiring movers on time – Avoiding delays and disasters is possible especially if you schedule your movers on time. This means you should get in touch with Tampa cross country movers as soon as you find out you will relocate.
Decluttering your home – If you want to speed up your moving process, declutter your home. Afterward, you will easily know what to bring along and what to get rid of.
Getting rid of unwanted items – The last step took us here. Decide whether to donate belongings or organize a garage sale.
Moving during the heat in Miami – what to know?
Moving during the heat in Miami or anywhere else is quite a common thing. Most of the time, people choose to relocate during summer. That is the case because college students are on a break, people are on vacation from work, and kids are on a school break. However, moving during summer also has its downsides. Most of these are:
The demand for movers is higher during summer
Prices are higher due to the higher demand
You could face extreme weather conditions
Traffic jams are more frequent during summer
You have to take care to keep your electronics cool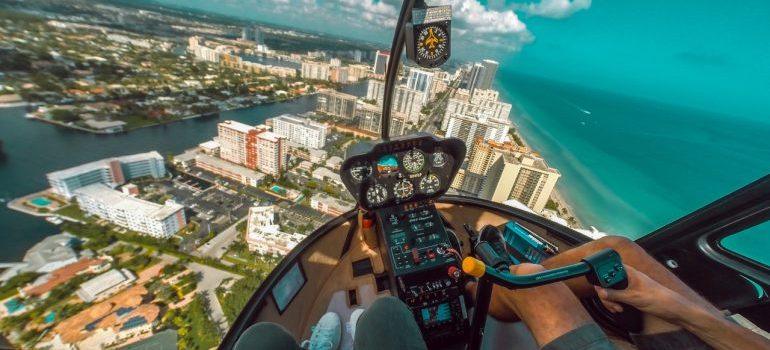 There are certain things to keep in mind and to watch out for if you plan on moving during the heat in Miami. For example, it would be a smart idea to let movers pack, and do the heavy lifting for you. It's completely understandable if you can't reschedule your move. A lot of people are moving during summer. So in case you have to move during heat, make sure you alleviate that process for you as much as you can. For instance, you should know what not to wear on your moving day. Additionally, you ought to communicate with your movers on time to avoid any potential misunderstanding.
Why moving during the heat in Miami is not such a hard thing after all?
To continue, we should reiterate why moving during the heat in Miami will not have the worst-case scenario. Firstly, you should know that despite the fact that you will have to move during the heat, it will be easy. You will need to prepare but in the end, it will not be hard. Here is what you should do:
Bear in mind you will have to pay extra
Arm yourself with water bottles and other refreshing beverages
Wake up early
Wear light clothes
Avoid moving during busy weekends or holidays
Apply sunscreen

Spend time on the beach, ride a bike and enjoy warm weather in Miami
Moving to the one and only – Miami
What's left here is to talk about the best city you're about to move to. Even though it is heated and it can affect your move, you will do your best to prevent it. Also, we are there to step in and help you as well. When talking about life in Miami, we need to say why it is one of the best places to live in. You will definitely fall in love instantly. Here is why:
Mesmerizing beaches
Over 250 days of sun annually
Rich culture and history
Envious level of diversity
Breathtaking landscapes
No state income tax overall
Get ready to settle in
After learning that moving during the heat in Miami is not hard, you should put on your hat and start your move. As you will see, moving during summer can be a hassle but only if you don't prepare. On the bright side, once you move, you will have the rest of the summer off. You can enjoy the scenery of the great Miami and soak in all the beauties of it. Make sure you enjoy it!