Even though the holidays are a time to be cheery, relocating in this period can easily ruin the fun. Just imagine, while others are unpacking Christmas ornaments, you are packing books and clothes. No matter if you're moving to another state, or just down the street, the task is difficult. This means that you have to get ready for moving during holiday season like a pro. Luckily, if you prepare the right way, you won't be turning into a Grinch this Christmas. The first step is hiring professional long distance movers San Antonio. Then come the logistics of preparing your home and items for the move. This is what we're here to help you with. To make sure that both your relocation and holidays are pleasant and bright, we've put together a list of some handy moving tips.
Get ready for moving during holiday season by planning ahead
Even though the holidays aren't considered as a peak moving season, things can still get pretty busy for everyone. Needless to say, movers are people too and they need some time off for the holidays. So if you can't avoid moving in this period, you need to book a company as soon as you can. In addition, keep in mind that moving during the holidays costs more than usual, especially on the weekends. Traffic might be an issue since a lot of people will either go on holiday trips or shopping sprees. According to many retailers, the busiest times are Black Friday and the last week before Christmas. The U.S. Department of Transportation says that Thanksgiving, Christmas, and New Year are the busiest times to travel in a year. So, if you want to score excellent long distance movers, you need to plan ahead. Time is of the essence!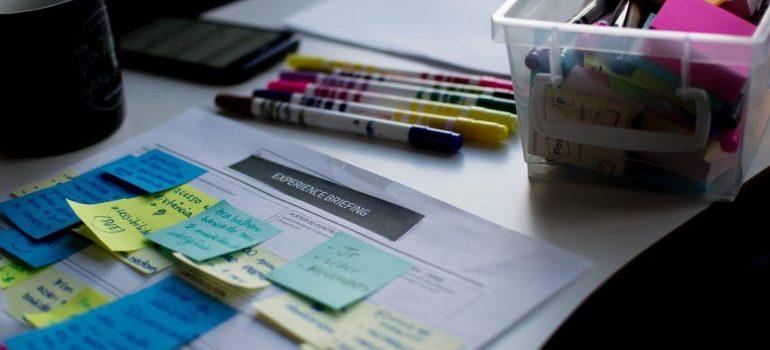 Be mindful of your moving budget as well
It goes without saying that everyone wants to spend as little money as they can when relocating. And if your move is happening during the holidays, maintaining a budget just gets trickier. You have to think of buying gifts and decoration as is. Add moving supplies and boxes on top of those expenses, and you're in for some big spending. Don't worry though, because there are ways to reduce your spendings without cutting many corners. For example, your move will be cheaper if it happens mid-week, rather than during the weekend. Cost-effective packing materials can also be found with a bit of research. Check out trading websites such as Craigslist, or ask your local supermarkets for some free cardboard boxes. Old clothes and blankets can be used as protective materials and prevent damages. A little creativity goes a long way!
Effective packing and decluttering helps get ready for moving during holiday season too
If the holiday spirit has a special place in your heart, then there's nothing worse than a home with no decorations during the winter months. If you want to avoid feeling down in your new home, pack your Christmas lights and decore in separate, clearly marked boxes. Ask your chosen movers to pack them separately, and place them in your living room once they unload the moving truck. When this is done, you can immediately unpack your festive decor and start decking the halls. If you're weary after the move and don't want to deal with every single box you have, then at least decorate your doors and windows with some lights and baubles. You'll feel much better in a brightly lit home, and your post-move recovery will be all the easier.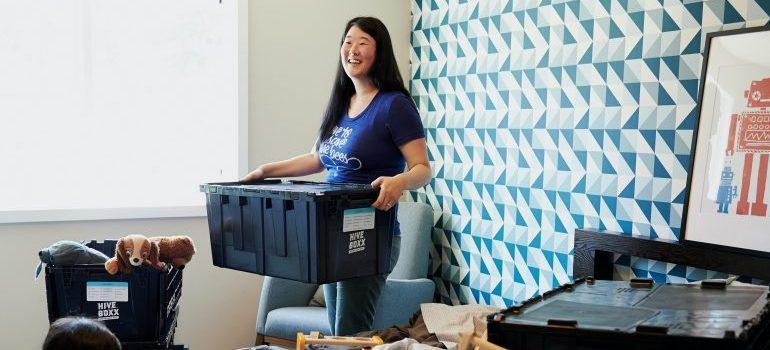 One of the best moving advice one can give you is to pack and travel lightly. Some movers charge not only by distance but by weight as well. This is the perfect time to declutter before a move and get rid of some old things you have laying around the home. Make a detailed inventory list of your items and carefully go through it. Pinpoint items that are either too old or almost never used. Then, proceed to deal with them accordingly. Everything that is in disrepair or serves no effective purpose can go straight to the recycling center. Items that are in good shape but not used often, like outdated clothing or furniture, can be donated to a charity organization. It is the season of giving after all, so why not do a good deed and help a stranger.
Weather plays a big role in the winter relocation
Obviously, the weather is among the few things that are out of your control when relocating. If you're moving to or from the colder regions, such as the Midwest, you need to do all you can to plan moving in the winter. Extremely low temperatures increase a whole set of dangers to your holiday relocations. From icy roads and heavy blizzards to frigid cold and fog. All of this can slow down your moving process if you don't prepare accordingly. What you need to do, is prepare some well-layered winter clothing, as well as some emergency supplies. Gloves, shovels, tire chains, and boots could all come in handy in a tricky situation on the road. Wrap your moving boxes in protective plastic to protect them from water damages. When you arrive at your new home, make sure your heating is on for a toasty welcome.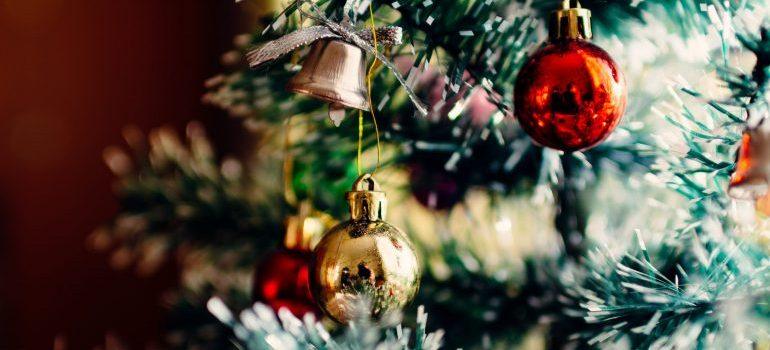 Most importantly, embrace the holiday spirit and make it fun
Regardless of the moving stress, you shouldn't let it all get to you and ruin the festive mood. If you're moving with kids, assure them that Santa will still visit them, regardless of your new home address. They could even help you decorate the home right after the move. It is important to keep your spirits high and not break away from routine. There are many ways to get ready for moving during holiday season, but with a positive attitude, it will all be easy. All you have to do after that is grab some eggnog, get cozy in your new home, and revel in your moving success. Happy holidays!