Taking care of every aspect of the move can be mentally taxing. However, only some of the parts of relocating that only look difficult, actually end up being problems. For that reason, be it that you're relocating down the street or moving from state to state it's a great idea to have professionals helping you out. For that reason, our experts want to help you with a couple of tips on how to pack a mirror for relocation. Here are the steps you should take in that situation.
Get all the supplies to pack a mirror for relocation
Handling fragile items when you move can be trickier than you think. That's why before attempting to pack your mirror it's necessary to get all the supplies. You want only the best quality of protection for such a fragile item. Even our long distance movers New Braunfels TX like to take extra care when they pack and move mirrors. Be sure to measure your mirror as you want to find a box that fits it first. Everything else will be easier to find and adjust. Here are just some of the things you need to get when you pack a mirror for relocation:
Mirror box
Packing Tape and Paper
Bubble Wrap
Cardboard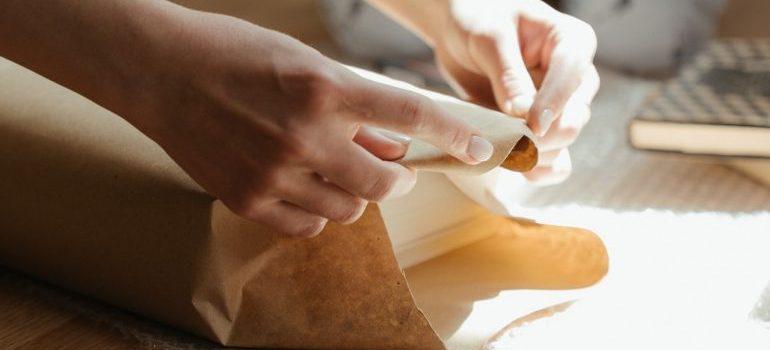 Prepare your mirror for packing
When packing such an item as a mirror that can easily break, you want to have a space just for that. Make sure to find a large table where you can put your mirror as it's the safest in that position. After that use some tape to make an X from corner to corner of the mirror. Alternatively, our household movers will recommend creating a grid on the surface of the mirror by using tape. That will serve as a way to protect yourself. This serves in case that your mirror breaks during moving and that all the small glass pieces don't end up everywhere.
Pack your mirror
Now it's actually time to start packing. Make sure to use cardboard to protect the edges of your mirror on both sides. That will help it hold its place during transportation. After that, make sure to put your mirror on packing paper like when you're packing gifts. Later, if you still don't want to use our full packing services,  do the same with bubble wrap and make sure that your mirror is completely covered. Make sure to put your mirror carefully inside the box and make sure that there's no wiggle room. Make sure that the mirror isn't moving inside the box, not even for an inch.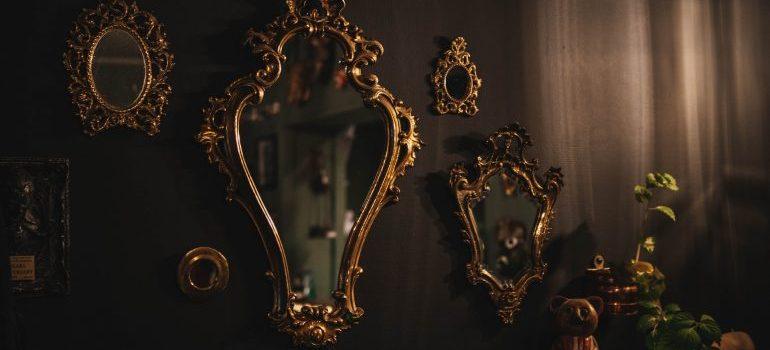 Taking care of your mirror can pose a big challenge for many people moving. However, if you take packing step by step and take out some time of your day to do it it shouldn't be such a big deal. It's not like moving the most expensive mirror in the world, but you still want it to be safe during transport, as there's the biggest chance it will break. We hope you'll heed our advice on how to pack a mirror for relocation and follow it and we're sure that you'll have a successful move.