Moving is not an easy endeavor, especially when moving with kids. You have to think about every possible problem and come up with every possible solution to it. This applies to move alone and to move with your children. One of the biggest things you need to do is packing. Packing a nursery is child's play compared to moving with a child. However, it still does not mean it is easy. This is why you need some tips, and we are here to provide you with just that. So, in this article, we will discuss how to pack a nursery and how to prepare your child for the move. Let's dive in!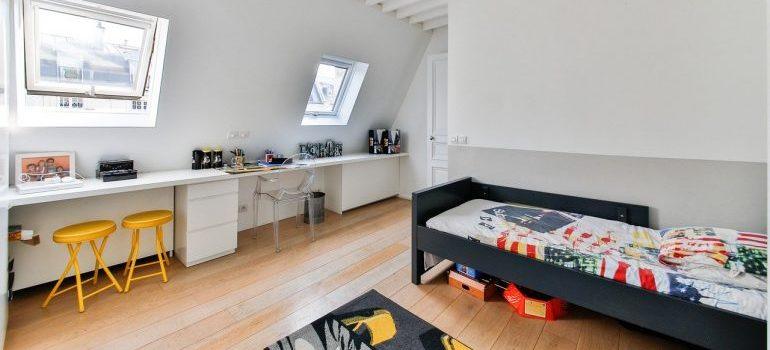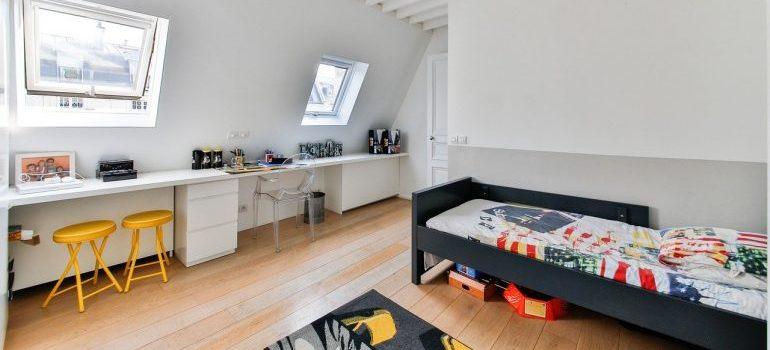 Do your research!
When it comes to moving preparation is crucial. Proper organization is vital to everything in life and that applies to moving as well. Moving preparation is half of the job and things get even harder when you add your child to the mix. It requires a lot of responsibility. Other than that, there is another thing that falls under the responsibility meter. How well can you judge a moving company based on reviews? For example, if you are moving long distance, you should look for long distance movers. This will narrow the area in which you need to pay attention. Look if they are reliable and whether they have good reviews. Call them and see what services they are offering. There is a high possibility that they will offer you to pack your nursery and that they are proficient at moving with children's items. 
However, if you lack the budget to afford packing services we will now guide you through the whole nursery packing process.
What packing supplies do you need to pack a nursery?
In order to avoid having to pay a larger sum to your movers due to loosely packing your items, or just in a way that they can sustain a lot of damage, you need to have the necessary knowledge. To do this, you need proper packing supplies. These supplies can be expensive, however. Professional Movers will suggest that you try to find free or affordable packing supplies. It is not that hard. You should go around your town's hardware stores and ask if they have some leftover cardboard boxes and packing material. A good way to make a guess that they do is by having a glance at their trash disposal. The stores get their supplies regularly and usually throw away the boxes in which the supplies came in away for recycling. If you do not want to buy new boxes and supplies, ask them if they want to give away those extra ones. It can certainly save you a penny when you want to pack a nursery and your whole home for that matter.
Types of supplies
Other than boxes, there are some things that will aid you a lot in the packing process. We will list them now:
Packing paper

– use this to wrap each and every item before putting it in the box.

Air bubble packing

– this is a more costly but more effective alternative to packing paper.

Sheets

– this is for packing fragile items. When you wrap the item in an old sheet, you minimize the chance of it breaking.

Packing tape

– when you wrap the item in packing paper or air bubbles, make sure to tape it carefully to secure it before putting it in the box.

Foam nuggets

– this is used as another way of securing the items and prevent tumbling if the box size is greater than the item size.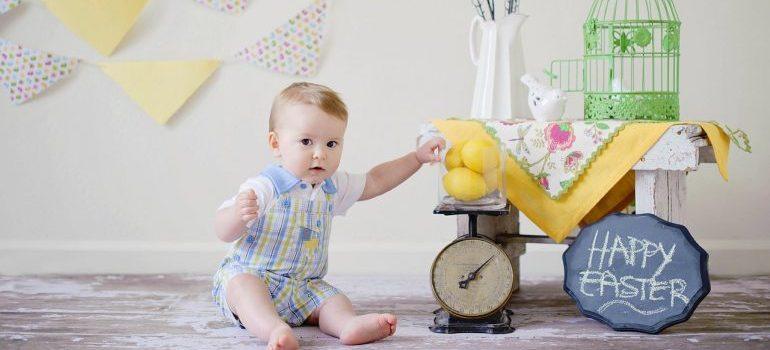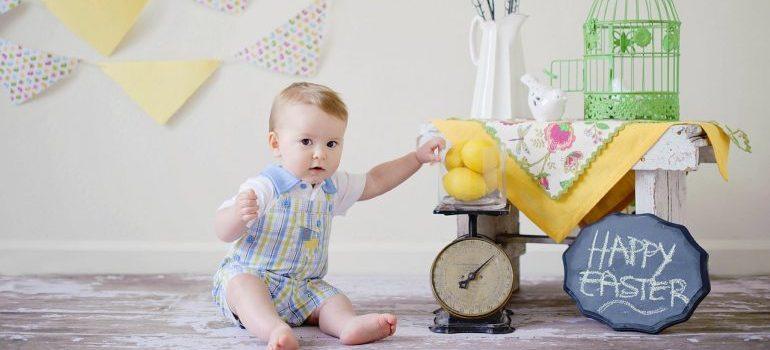 Packing the nursery
Packing clothes
When you get all the packing supplies you can get, it is time to get packing! Your baby's things are very important so you need to take good care of them. So, first and foremost, you need to get sterile bags and crates. Risking your baby things during your move is highly discouraged since younglings are more prone to disease due to their young immune system. The best way to proceed with this is to pack the clothing first. Use separate sterile bags for clothing and put them in corresponding boxes. Dividing the clothes and other things is a good way of avoiding contamination of the items and a great way of saving space when packing clothes. When you put them inside boxes, label them with a single colored marker that will let you know which box contains what when you are unpacking. It is also a good idea to label the boxes as fragile so the movers take extra care for them. 
Packing toys
The next thing on the list is packing toys. If you have saved the original boxes in which the toys came, they can be reused for your move. This is the best way of avoiding damage being done to them. Another note worth mentioning is that you should not pack your child's favorite toys. It is important for them to have their favorite toys during a stressful event such as moving house. 
Packing the cradle
When you have packed all the smaller items, it is time to get to the big stuff. This includes the cradle. You should ask your movers if they have enough room in the truck to place the whole cradle, or do you need to disassemble it. If you have to disassemble it, make sure to do so with the help of your movers. They probably know how this should be done, especially if they are experienced with moves including children. If you have older kids you should look up how to disassemble a bunk bed!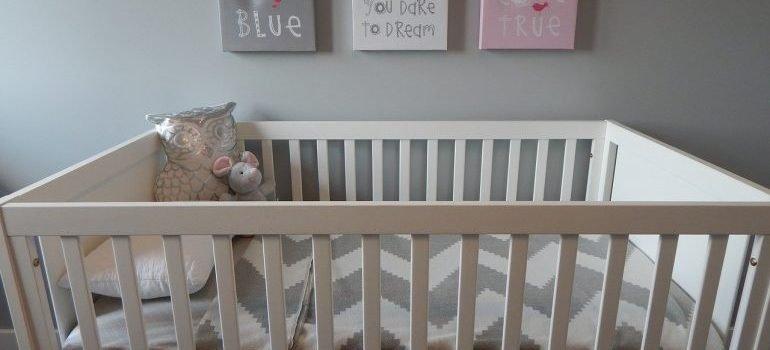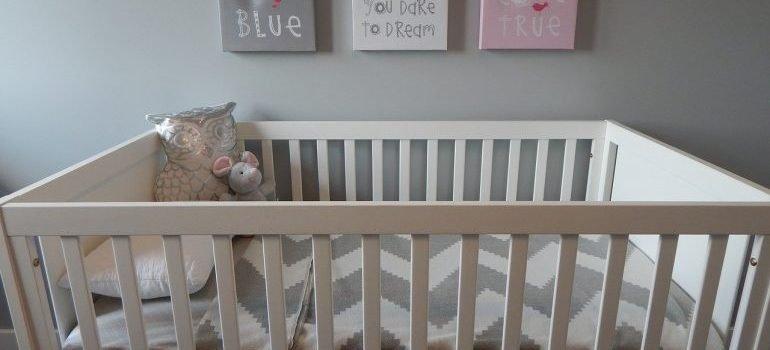 Packing hygiene essentials
Next up on the list is the hygiene essentials such as diapers, powders, soaps and so on. The best way to go with this is to pack one powder, one soap and a couple of diapers just for the road. You do not need to carry all this stuff to your new home because you can easily buy more when you get there. 
This should about wrap it up when it comes to packing a nursery. Your child is the most important being in the world and something like a move should not impact its life. These tips should help you avoid that. Good luck with your move!