Moving can be both difficult and strenuous, but it also brings many new and beautiful experiences. When moving from Dallas to Los Angeles, you need to be especially careful not to forget important things that need to be done. For this reason, our company offers you a short guide that will help you move as easy as possible and have as little stress as possible when moving. Also if you want a free estimate of how much relocation costs be free and contact them. They are at your disposal to answer all your questions. Use this guide to make your move a little smoother and a little easier – you'll find that once you've got something organized and plan, you'll actually have time to enjoy the changes that are coming.
How much time is available to plan the move?
First, consider how much time you have to organize the move. Even if the move is imminent and there is little time left for preparations, it is worth spending a few minutes planning. Freely based on the motto: Think first, then act. This way you will make sure that you do the best with the little time you have left. If there is enough time left, you can think through every step carefully. Furthermore, relocation is less stressful.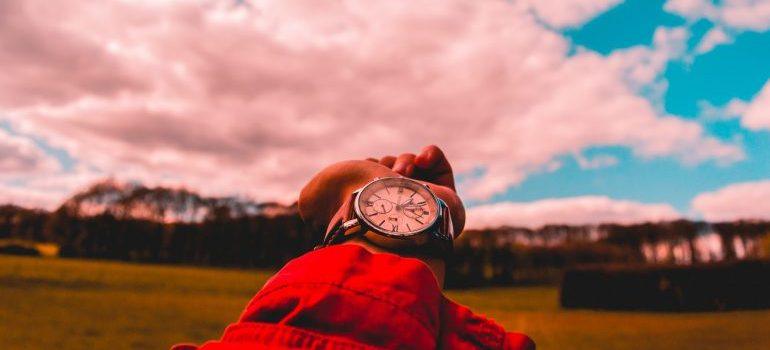 Decide which neighborhood to live in
When looking for the best place to live in Los Angeles it is a good idea to consider everything that makes up your home and community and that goes into creating that ideal place for you and your family. There are many neighborhoods in Los Angeles. So do your research and choose the one that suits you best.
Start early if you want to give away or sell things
If you own expensive antiques, consider selling them at an auction. Also, think about whether selling at a flea market might make sense. Contact local charitable organizations. They often accept donations in kind. In some cities, there is the possibility to donate furniture or other items to the community. These are then collected free of charge and offered to those in need for a very reasonable price.
How to set up a moving budget
After you have decided how you will move your things, hire a company, or move them yourself, the next step is to set up a moving budget. It is an important step to keep yourself on the right track and to know how much your move will cost in the end.  A move with a moving company is always more expensive than doing the move yourself and renting a moving van. But if you decide to move with interstate movers Dallas you will save a lot of energy and nerves (and possibly injuries) on the day of the move.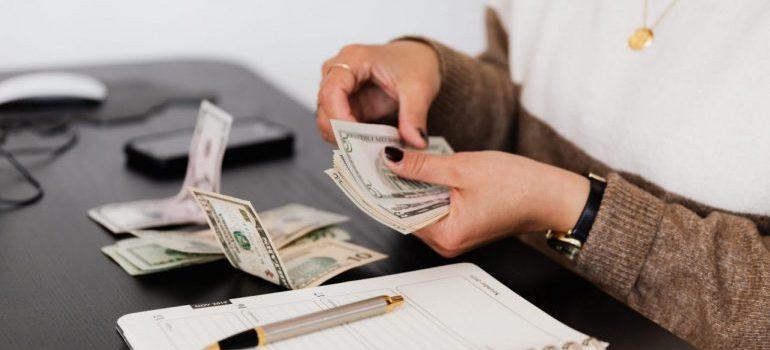 How to start packing your home
If you pack on your own, make sure you give yourself plenty of time. At least six weeks before your move and plan carefully. Careful planning and packing will save you time, money, and a lot of hair-pulling. Especially if you are moving bulky or valuable furniture and paintings. Plan in time the transport of difficult items and furniture. This means that when relocating bulky, valuable, fragile, or very heavy furniture or paintings/pictures you need to plan ahead. A large sofa can be transported with friends, but if you are moving a grand piano you should get professional help!
Decide whether you should hire a moving company or move yourself
This is a question that torment all people. And like most decisions, the answer is different for everyone depending on numerous factors such as time, money, difficulties, and complexity of the move. If you decide to get help from State to State moving companies during the move, then it will definitely go smoothly and without additional stress. However, to make sure you make the best decision, it is a good idea to weigh all the options. Also compare moving companies and save money.
State to State Movers advise you to muck out as much as possible!
A move is an excellent time to get rid of all the things that have accumulated over the years, but which are actually no longer needed. Be strict with yourself when mucking out and proceed systematically. Even if mucking out is exhausting at first, you will feel freer afterward. You don't have to move every piece you muck out. This saves time, money, and nerves. After that get an idea of the new furnishings in your apartment. What furniture will you take with you? Which pieces of furniture should be new? Is the space sufficient? Pages about apartment planning on the Internet will help you to furnish your new apartment. When buying new furniture, take delivery times into account.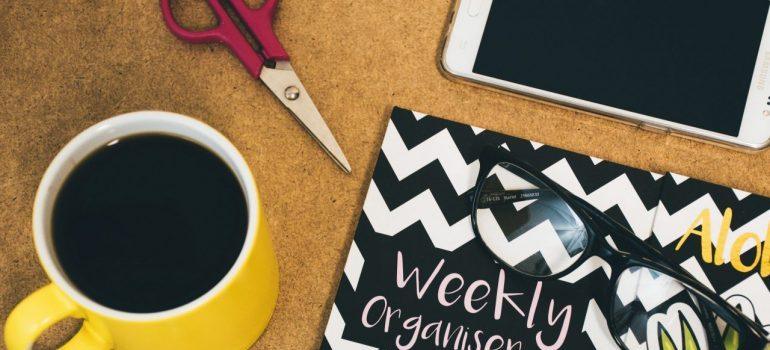 You should also pay attention to the following when moving from Dallas to Los Angeles:
Create a relocation planner yourself = plan cleverly and save costs! Plan your move ahead. Ask friends for help in time. Not everyone is able to help you with your move. But for many tasks in the house, you will certainly find friends, relatives or cheap help. In order to reduce the costs of moving, it is therefore helpful to create another move planner as a checklist:
Who helps to prepare and carry out the move? Which tasks do you delegate to a moving company and which do you do yourself?
Ask the State to State Movers for the transport of the difficult to transport items about your packing techniques.
Ask the moving company about suitable insurance policies and the procedure in case your belongings are damaged during moving from Dallas to Los Angeles.
We hope this brief guide for moving from Dallas to Los Angeles will help you. Call State to State Movers if you have additional questions. They are here to help you 24-7.