Are you Moving to Long Island from Miami soon? You've come just at the right place to take a look at the tips and tricks that our company has prepared for you. Moving from Miami to Long Island is considered a long-distance move, and those require a lot of effort, time, and funds. To find out what you can do to smartly allocate your resources, keep on reading!

Start preparing early when moving to Long Island from Miami
Starting to prepare early when moving to Long Island from Miami will make your whole move much more comfortable. If you have to do everything at the last minute, the workload will seem daunting. State to State Move can help you pack if you decide that you need help, but if you're doing it yourself – try to start packing at least a month before the move. That way, you'll encounter bumps on the road and have enough time to solve them. You also have enough time to ask your friends and family to help you, as well as research all of your options regarding the moving processes and not waste too much money on the things that you actually didn't have to! An early start is a key – make sure to start well!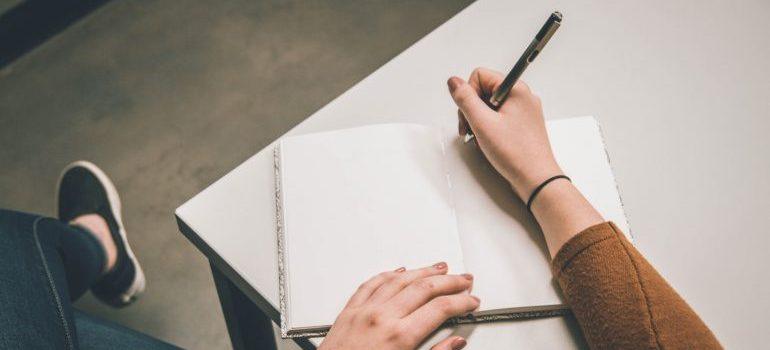 Make lists to stay organized
Writing lists is a lifesaver. It may seem like a simple task, but in reality, there are just so many processes and obligations that you'll have to track. Don't take this process lightly. When you start writing a list, make sure you have everything you need – a pen and paper/notebook or a mobile phone app. Use the one that you think will be more convenient and effective for you. Use the lists to track all of the moving obligations that you have yet to do. Make sure that you track your expenses and finances so you don't end up spending more than you can afford. Having to cross over a task that you've done will give you more motivation to continue to the rest of the quests. 
Declutter to reduce costs
Decluttering is a process that is an integral part of every packing and moving process. To do it properly, you'll need a lot of time and dedication.
What to do to declutter efficiently when moving to Long Island from Miami:
Decide what you want to throw out, gift, or sell. The fewer items you have to pack, the smaller the cost of transport will be.
Transport costs are big when it comes to long-distance moving. Make sure that you get rid of every item you can.
While decluttering, keep in mind these tactics you can implement. Sell the items like kitchen appliances or big, bulky wardrobe and use that money to buy the similar or same items at the new place. That way, you get money and lessen the moving costs significantly.
If there are items that you don't want or need, make sure to donate them.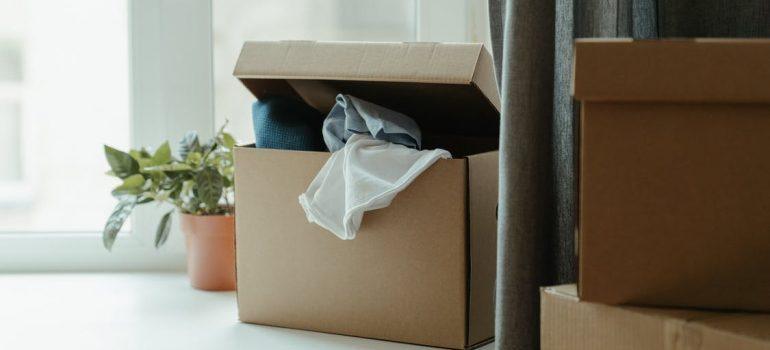 Ask friends and family to help you when moving to Long Island from Miami
Friends and family can be of great help when you're moving to Long Island from Miami. You can always turn to quality movers, for example, long distance movers Long Island to help you as well, but if you decide to do all things on your own, make sure you have support from your friends and family. You'll need their help with tasks like packing, labeling, and carrying. Make sure you call them two weeks in advance and book them for a weekend. That way, you'll be sure that they can take enough time to help you, and it won't be too far away down the timeline for them to just say "we'll talk in a week or two". Because we know that those conversations usually turn into "I have other obligations". Which is also fine – if everything else fails, moving companies are at your disposal. 
Do the packing yourself
Do the packing yourself?! This may seem like quite a request – but it's going to save you a lot of money. You can call a quality a moving company that you trust, and ask them for advice regarding packing and the number of boxes and packing materials that you need. Many of them are happy to help you. By packing yourself, you'll reduce the costs and be in charge of the packing materials. Many items aren't hard to pack. Some of them are – and what now?

Leave the fragile items to professionals
If you have items that are fragile and don't know how to deal with them, call a professional moving company to help you with packing. You can learn to pack fragile items yourself, but if you're not confident in your ability or don't have enough time, then turn to the professionals. They'll pack your items carefully and ensure that they arrive at the new location unscathed. Since we're talking about a long-distance move from Miami to Long Island, it's quite possible that the items will change several transport vehicles which increases the risk of something getting damaged. This is why hiring professionals to handle your fragile items is a good idea – better safe than sorry.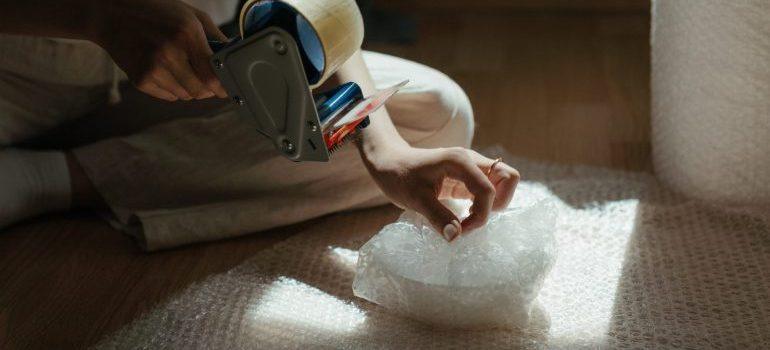 Hire a professional moving company when moving to Long Island from Miami
Moving to Long Island from Miami requires meticulous planning and experience. Even if you have moved several times already, the things may not break your way. Professionals such as State to State Move can handle long-distance, even intercontinental, moves. We've performed numerous moves successfully and left thousands of our clients happy and satisfied. Your long-distance move can feel the same. Our only objective is to perform a successful, stress-free move and tethering to your every need. You can get a free quote – that's an easy and commitment-free way of getting acquainted with our reasonable prices. Moreover, you can give us a call and ask us all of your burning questions. Our kind team is more than happy to help you and find moving solutions that fit your needs perfectly. Are you ready to book a stress-free move of your dreams?