Changing your place of residence is a complex and time-consuming process. This is especially the case when you are moving long-distance. However, it doesn't need to be that way. Some tricks that will save you time in situations like this. We at State to State Move are going to share with you some tips that will make even long distance relocations simple. The only thing you should do is put them into practice. Pay attention to them, and you will have a stress-free relocation.
Most of the tricks that will save you time will also save you money
Saving time and money during a move is the dream for every person who is moving. But you usually have to sacrifice one to get the other. The good news is that hiring reputable long distance movers Schulenburg TX offers will save you both. Movers cost from $2,200 to $5,700 for a long distance move, which is a small price to pay for everything they do. But no matter if you get help or move, you will benefit from our tricks that will save you time. Some of our best ones are to:
Make a plan
Consider hiring movers
Update your documents on time
Learn about laws and regulations
Declutter
Take measurements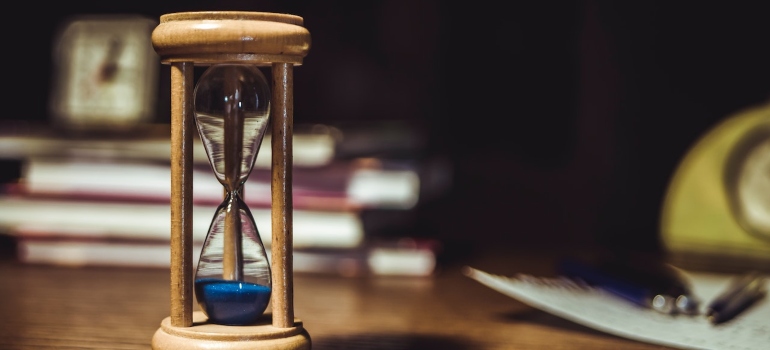 Making a plan is task number one
The very first thing you should do once you decide to move is to make a moving checklist. The list should be as detailed as possible. This means that you should not just write 'pack clothes.' Instead, you should first sort your clothing items, decide what to donate, what to throw away, and what to keep, and then pack them. Put the checklist in a visible place, and tick off a box every time you finish a task. You will feel a sense of satisfaction every time you do it, trust us.
By thinking about all of the details in advance, you will get to finish everything on time. There is a lot of work ahead of you, which is precisely why you should make a good plan. Once you do it, you will not have to think about whether you should complete other tasks or not- everything will be on paper.
One of the tricks that will save you time is hiring professional movers
Another thing you should do to speed up your moving process is to hire a mover. However, you should pay attention to not hiring just any mover you come across. Your moving partner should be a professional and reliable moving company. If you hire long distance movers Houston Heights TX offers, you can be sure that you are not going to make a mistake. The only goal of professional movers is your satisfaction which means that they are going to do everything they can to meet your moving needs.
Update your documents
This is something you should add to your moving checklist and complete the task as soon as possible. Check whether some of your documents should be updated or not. If they should be, ensure you do this as soon as possible. It will take at least 10 days to get a new driver's license, ID, etc.
In addition to this, you should also bear in mind that you should change your address. It is preferable to do this before relocation so that everything is in its place once you are settled in your new home. Contacting your utility providers on time will also save you from paying early contract termination fees, which can be as high as $200. You will save money and time and have electricity, water, and an air conditioner as soon as you set foot into your new home.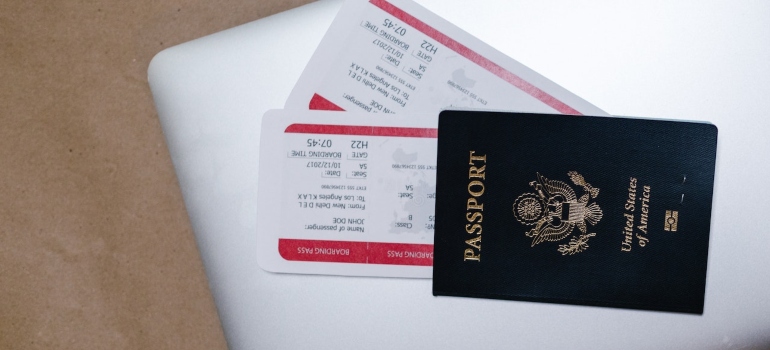 Learn everything you can about laws and regulations
Moving long distances usually means moving across the state or country borders. Every organized political community that is under one government follows its own rules. When relocating, these rules mostly apply to specific parts of the moving inventory, like plants or pets. Since most long distance movers Bernardo TX offers won't transport any of these, you will have to deal with it yourself. Pets need to be vaccinated before crossing the state borders. These vaccines include:
Bordetella bronchiseptica
Leptospira bacteria
Borrelia burgdorferi
Panleukopenia
Feline calicivirus
Feline herpesvirus type I
Rabies
When it comes to plants, some plants are banned altogether in certain states, like potatoes and apples. If you made sure that your plants can make it through the state borders, then you need to treat them against pests and expect the border control to test and even quarantine your plants for 2 weeks.
Declutter your belongings
A bigger moving inventory means more time is needed to pack. The number one trick that will save you time is to have fewer items to move altogether. Even if you lead a minimalist lifestyle, you likely have a few more items than you should. Decluttering takes time, so start as early as three months in advance before your moving date with long distance movers Bastrop TX offers. Start with your clothes, and slowly work your way up to miscellaneous items and items that provoke sentiments.
Measure your furniture and your future home
An inevitable part of your moving inventory will be furniture. It is bulky, heavy, and won't fit through most doorframes and hallways. Imagine all the time you will invest into moving your furniture, just to find out that it can't fit into your new home. The first thing you should do before moving is to take measurements of every piece of furniture that you plan to move and every problematic spot in the new home. Since your new home is at least 100o miles away, you can have someone measure it for you. Anything that won't fit, you should either sell, donate or throw away. There is no need for long distance movers La Grange TX trusts to move these items if you are not going to use them.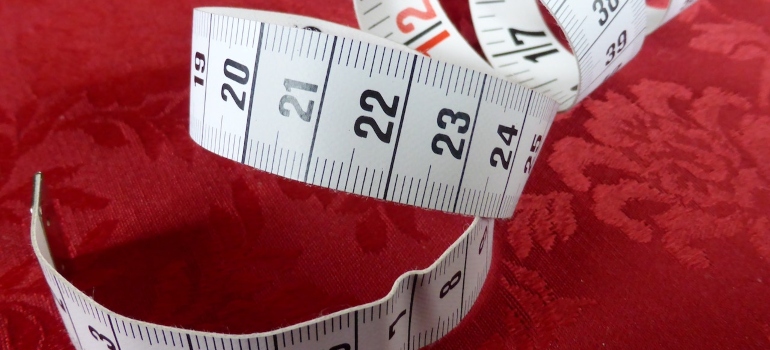 Follow our tips for a worry-free move!
These are some of the most valuable tricks that will save you time when relocating long-distance. Make them part of your relocation process, and you will surely finish everything on time. Packing your belongings is one of the most time-consuming tasks, which is why you should pay special attention to it. Make a plan in advance, and there will be nothing for you to worry about. Just make sure to leave enough time for every task because you will work slower if you are stressed and pressed for time. We wish you good luck, fast hands, and plenty of time to prepare for your move!