Packing is one of those things that are absolutely necessary for your relocation. Packing your San Antonio home does require considerable time and effort, however. If you want to have an easier time of it, you have two options. First, you can always hire packing services from cross country moving companies. Secondly, you can follow the guidelines for efficient packing. That means starting early, decluttering, having all the necessary supplies, and so on. This article is going to provide you with simple guidelines so your packing can be even faster and more efficient.
Tips and tricks on packing your San Antonio home for moving!
Here is a "quick and dirty" list of things you will need to do:
Start early, get organized and make a moving checklist
Declutter!
Gather necessary moving supplies
Pack room by room!
Dispose of hazardous materials
Hire professional packing services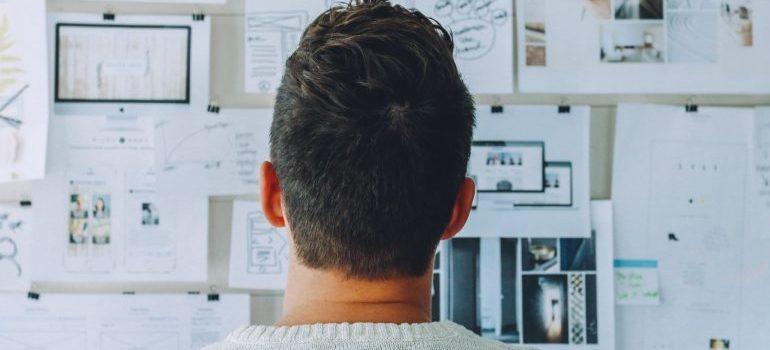 Start early, get organized and make a moving checklist
First off, packing your entire household is a considerable time investment. That is why you want to start as early as possible. Of course, you can't simply pack everything up months before your relocation, but you can pack some stuff you will not use. Items such as seasonal equipment you can pack ahead of time and it will reduce the amount of work later on. But for the most part, you will want to organize your efforts. You will first need to decide if you are going to use any of the services that interstate movers San Antonio offer. This will dictate your packing tempo. After that, start scheduling "packing days" and incorporating them among your other tasks.
A moving checklist is going to be of huge help, even in the packing process. By knowing what are the tasks that you still need to accomplish, you will be in a better position to organize your packing efforts. Simply go through the list and figure out when is the right time to pack and when to do something else.
Declutter!
Next up, you are going to need to figure out which items to pack and which to throw away/sell/donate. The decluttering process can take up a lot of your time if you have many items you are unsure about. The best thing to do is to have several "passes" through your belongings. Create three virtual piles and categorize every item into one of them. You can name the piles however you want, but for the purpose of this article, let's call them "Yes", "No", and "Maybe". The end goal is to not have a single item in the "Maybe" pile. Your household move is going to be cheaper if you bring fewer items with you, after all. Try to get rid of all the items that you have a newer replacement for, or that you simply don't see yourself using anymore. Every home has items like that.
After you decide which items you will not be bringing with you, it is time to figure out what to do with them. If you want to make some extra money for your relocation, selling them either online or in a garage sale is a good idea. Or you may want to donate them to some of your friends or a charity organization. Even simply throwing them away is often a good choice. It all depends on the value of the items, as well as their condition.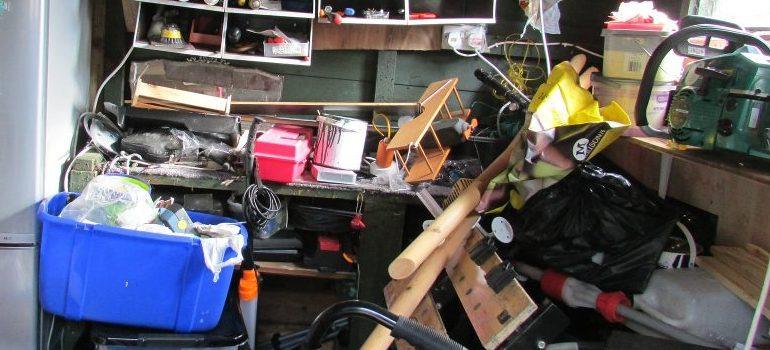 Gather necessary moving supplies before you start packing your San Antonio home for moving
Packing requires containers, padding, wrapping, etc. You will need to acquire all the necessary moving supplies before you can start packing. Here are the most important items that you will need to acquire:
Moving boxes
Wrapping materials
Moving dolly or hand truck
Of course, if you are planning on using full packing services for your relocation, your movers will bring all the necessary supplies. But if you are getting them on your own, it literally pays off to "shop around". For the boxes, you can simply visit your local stores and ask if they have some to give you. Most of the time, they will have a box or two to send your way. Other materials are a bit more tricky to acquire on the cheap, as the process involves searching for people that have recently moved. You can always buy what you need at the store, though, these supplies are really not that expensive.
Pack room by room!
Once you get to the actual packing, you will want to focus your efforts on one room at a time. By doing this, you will still retain the use of all the other rooms while you are packing. Obviously, leave the rooms that you use the most, such as the kitchen and the bathroom, for last. Start with the attic and the basement then work your way through bedrooms and the living room.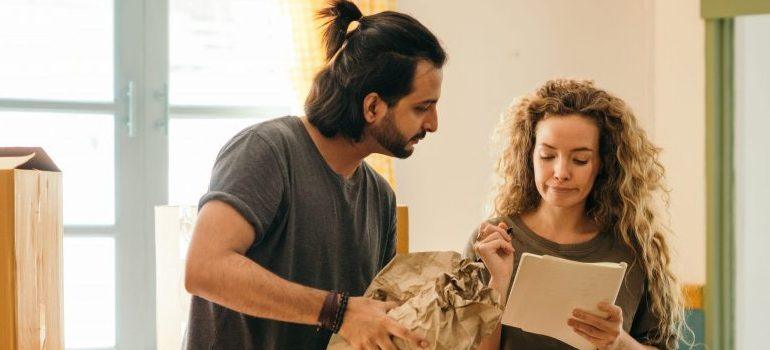 Dispose of hazardous materials before packing your San Antonio home for moving!
Hazardous materials are one type of item that you really should not be carrying with you. It is always better to dispose of household hazardous waste before you relocate. The first step is to identify any items that might be classified as such and find a proper way to dispose of them. There are rules and regulations that govern the proper disposal of such items so make sure that you are familiar with them before you proceed. And, of course, if you have some really heavy-duty stuff, contact professionals to handle that for you.
Hire professional packing services
However, if you think that packing your San Antonio home will take too much time and energy, you can always hire professionals to do the job for you. Hiring these services is a great way to free up time for other activities, such as de-stressing or finishing up some other tasks. You will also have the added benefit of being absolutely sure that your items are perfectly safe for transport, as professional movers really know what they are doing.