For many Americans (and non-Americans), living in New York City is the dream. It is one of the biggest and most famous cities in the world. From entertainment to art to nightlife, there's nothing New York can't offer you. So moving to NYC from San Antonio this year might just be the best thing you do in your life. But before you get to enjoy a smooth relocation with the help of the best state to state moving companies and have the unique experience of living in New York, you need to prepare for your relocation. Among other things, this includes researching life in NYC and ensuring you're making the right choice, finding and hiring a reliable moving company, and packing for your relocation.
Is moving to NYC from San Antonio a good choice?
Life in New York is very different from life in San Antonio. So this relocation will be a huge change for you. Before you commit to it, it's important to be absolutely certain that you're doing the right thing. It's true that NYC is the dream for many. But we don't live in a dream – we live in reality. And the reality is that long distance movers NYC have been very busy recently with helping people leave the city. So there's clearly both pros and cons to life in New York. You should carefully consider both sides before making your final decision.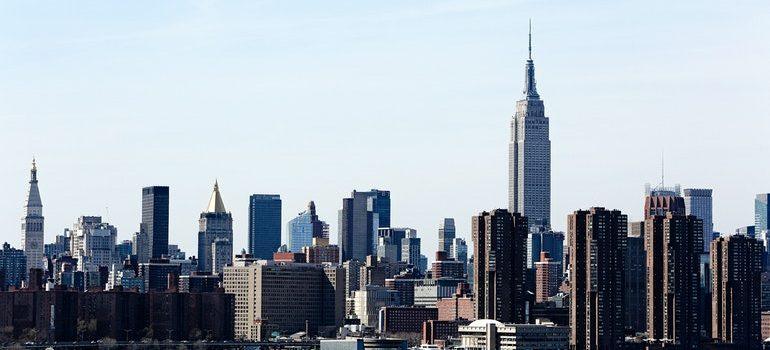 The pros of living in NYC
New York City is one of the most diverse places on the planet. It is home to nearly 9 million people from all walks of life. You can hear more than 800 languages spoken here, live in completely different and unique neighborhoods, work in all sorts of jobs, get quality education on almost any topic, eat authentic ethnic food from just about any country in the world, and so much more. People hire long distance movers San Antonio to move to NYC for all sorts of reasons because of this: you can find almost anything you're looking for in this city.
The cons of living in NYC
Unfortunately, the vast opportunities and potential of NYC all come at a cost. A high cost, to be precise. New York is infamous for being one of the most expensive places to live in the United States. And yes, the prices really are that high. NYC is only rivaled by parts of California and Hawaii when it comes to the cost of living. While it is possible to live on a budget, you'll have to really work for it. And it should go without saying, but New York is a true metropolis. Big and densely populated, it is a city that never sleeps. So if a highly urban environment isn't what you're looking for, you might want to reconsider your relocation to NYC.
Prepare for moving to NYC from San Antonio
If you decide that leaving San Antonio for New York is the best decision for you, then it's time to start preparing for your relocation. A long-distance move like this one takes time and planning.
Find a place to live
The first thing you want to do is to find a new home. Housing is one of the biggest issues in New York. Rents and buying prices are both exceptionally high so finding a good place that isn't already taken will be tricky. The key is to choose the right neighborhood (housing in the Bronx, for example, is significantly cheaper than it is in Manhattan), be persistent, and bid on every home that you like until you snag one.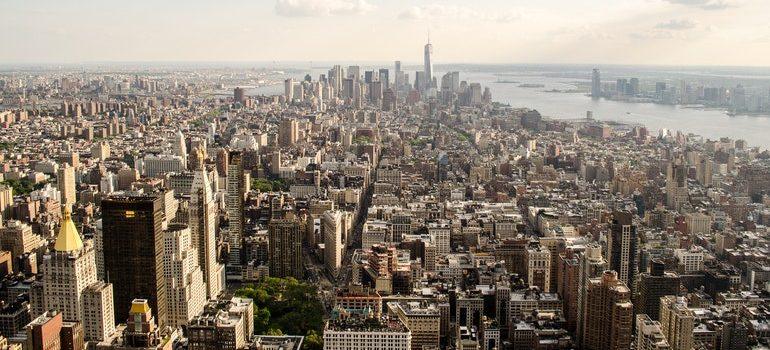 Look for a job in advance
If you want to survive in New York, you'll need to find a job. Luckily, the NYC job market is booming. So there will be a lot of listings in a variety of branches. But there will also likely be a lot of applicants. So if you don't want to stress about this during or immediately after your move, look for a job remotely. Many companies will be willing to do interviews online or over the phone. And then you can focus on other things.
Hire long-distance moving experts
Moving from San Antonio to New York is not something you can easily do by yourself. So don't waste your time or nerves trying! Get help from interstate movers San Antonio who can make this process much easier on you. With their help, you can pack faster, be sure that your belongings are safe, and relocate to another state without stress. Even if you're trying to save money to make your start in NYC easier, moving services will be a worthy expense in this case.
Moving to NYC from San Antonio made easy
A long distance relocation like this one is never going to be easy per se. But there are things you can do to make things easier on yourself. One major factor will be hiring the right movers. However, that's not all.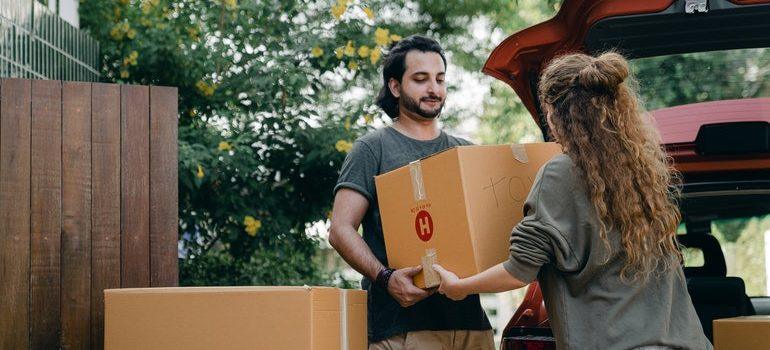 Start early and get organized
Moving takes more time than you probably realize. Between finding and buying a new home, researching moving companies, and packing, it can take months to relocate. You can't do it all in just a few days. So don't try! Instead, give yourself plenty of time for everything by getting a headstart on your move well in advance. Trust us – it's never to early to start preparing for a relocation to New York! Your first step should be planning. When you have so much to do, organization is crucial. So make a checklist and a schedule to keep you on track. Things will be easier when you have a plan.
Ask for help when you need it
Moving to NYC from San Antonio entirely by yourself is almost impossible. Professional movers can help you a lot – they offer a variety of services so you shouldn't hesitate to ask them for assistance with almost anything. But even if you don't want to hire a moving company for your relocation, you can rely on your friends and family to help. Don't try to be Superman and do everything on your own. If you need help with something, ask for it – it'll make your move faster, easier, and far less stressful.