Are you considering a move from Houston to Chicago? If you're planning on moving from state to state, living in the suburbs of Chicago might be the perfect option for you and your family. With a lower cost of living compared to the city, numerous family-friendly communities, and an abundance of parks and natural spaces, the suburbs offer an ideal balance of urban convenience and suburban charm. In this article, we'll dive into the most popular suburban neighborhoods, explore costs of living, discuss commuting options, and unveil various entertainment options. Join us as we uncover the many advantages of making a home in the picturesque suburbs of Chicago.
Discover the Most Popular Suburbs for Living in the Suburbs of Chicago
The Chicago area is home to a multitude of thriving suburbs, each with its unique charm and appeal. Movers Houston to Chicago will make sure you have a seamless relocation, while you choose the best Chicago suburb to call home. Among the most popular suburbs are:
Naperville
Schaumburg
Oak Park
Each of these popular Chicago suburbs offers its unique blend of amenities, making them highly appealing to those seeking the perfect balance between city life and suburban tranquility. With their proximity to downtown Chicago, good schools, and access to nature, Naperville, Schaumburg, and Oak Park stand out as excellent choices for those looking to relocate to the Chicago area.
Naperville
Located roughly 30 miles west of downtown Chicago, Naperville consistently ranks as a top place to live in the United States. The city is home to highly-regarded schools such as Naperville Central High School and Neuqua Valley High School. Naperville's beautiful parks, including Centennial Park and Knoch Knolls Park, offer residents ample green spaces to enjoy. The vibrant downtown area features a variety of shopping, dining, and entertainment options, catering to diverse tastes.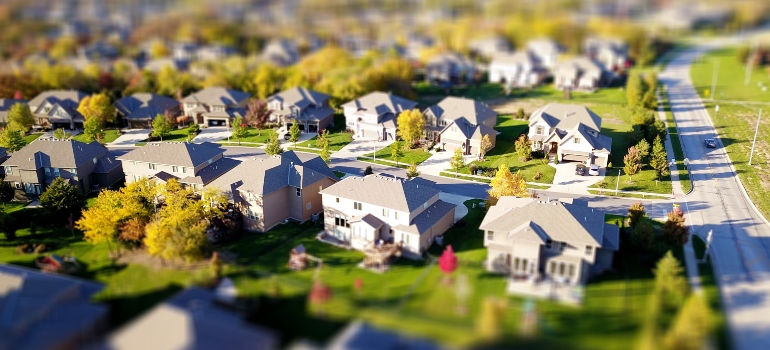 Easy access to the Metra train system simplifies commuting to Chicago for residents. Furthermore, the picturesque Riverwalk area, a local gem, provides a unique blend of nature and culture, attracting locals for outdoor relaxation and recreation. This combination of factors further enhances Naperville's appeal.
Schaumburg
Schaumburg, located 30 miles northwest of Chicago, attracts families and young professionals with its excellent schools, thriving economy, and vast park district. Schools like Schaumburg High School and Hoover Math and Science Academy contribute to its reputation. Woodfield Mall, one of the largest shopping centers in the US, provides a variety of retail and dining options. Schaumburg offers over 90 miles of bike paths and many parks, such as Spring Valley Nature Center and Olympic Park, for outdoor enthusiasts to explore and stay active.
Oak Park
Oak Park lies 10 miles west of downtown Chicago, offering a historic, culturally rich environment with a blend of urban and suburban living. CTA and Metra transit systems provide easy access for quick commutes to the city. Oak Park is famous for its architectural marvels, such as Frank Lloyd Wright-designed homes, and a flourishing arts scene. Reputable schools like Oak Park and River Forest High School add to its appeal. Exceptional parks, including the expansive 175-acre Mills Park, attract families and individuals seeking a vibrant, diverse community.
Enjoy Affordable Housing and Lower Cost of Living in the Suburbs of Chicago
The cost of living in the Chicago area varies, but when compared to Houston, many suburbs offer a more affordable lifestyle. Housing costs in the Chicago suburbs tend to be lower than in Houston, providing an opportunity to save money and enjoy a comfortable suburban life.
Experienced household movers know that one way to find affordable housing is by searching for rental specials, which often feature discounted rates or temporary promotions. Keep an eye out for these deals, as they can significantly lower monthly expenses. Another strategy is to explore less popular neighborhoods that may still offer great amenities and a strong sense of community but at a lower price point.
In general, the suburbs of Chicago present a wide range of housing options catering to different budgets and preferences. From single-family homes to apartments and townhouses, there is something for everyone. As you research various neighborhoods and housing options, consider factors such as proximity to public transportation, schools, parks, and shopping centers. This will help you make an informed decision about the best place to call home.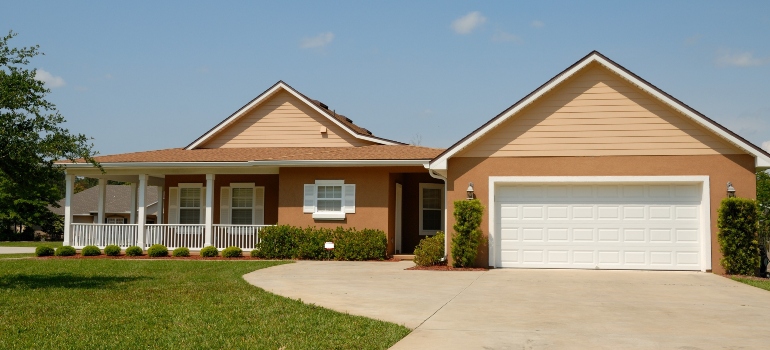 By taking advantage of rental specials and being open to exploring lesser-known neighborhoods, you can secure affordable housing in the Chicago suburbs without sacrificing quality of life. The lower housing costs and overall affordability in these areas make the transition from Houston to the Chicago suburbs a financially savvy choice for many individuals and families looking for a new place to call home.
Commuting Options for Living in the Suburbs of Chicago
Commuting to and from downtown Chicago from the suburbs offers various options, catering to different preferences and needs. Public transportation is a popular choice, with both the Metra train system and the Chicago Transit Authority (CTA) providing convenient connections between the suburbs and the city. These services allow commuters to avoid traffic, save on parking fees, and use their travel time for leisure or work. Driving to downtown Chicago is also an option, although it comes with its own set of challenges, such as traffic congestion and the expense of parking. Carpooling with colleagues or neighbors can help alleviate some of these issues by reducing the number of vehicles on the road and sharing costs.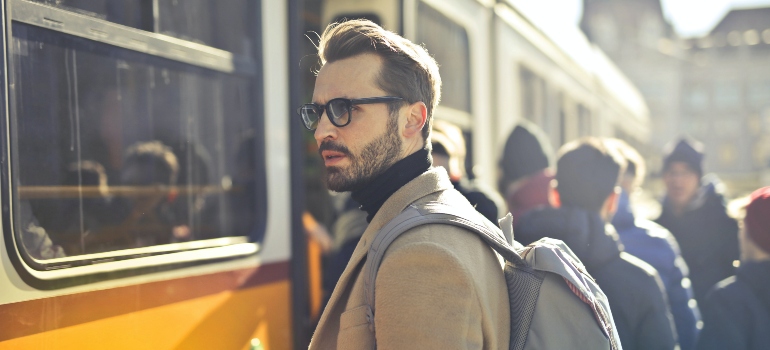 If you're considering an office relocation so that your work is closer to home, many argue that's a great idea. Living closer to work presents its own advantages, such as shorter commute times, reduced transportation expenses, and less stress associated with navigating city traffic. This can lead to a better work-life balance, allowing more time for personal and family activities.
However, commuting from the suburbs can also have potential drawbacks. Longer travel times may be a concern, particularly during peak hours or in case of service disruptions on public transit. Additionally, coordinating schedules with public transportation may require some flexibility and planning, especially if you need to transfer between multiple transit lines.
Entertainment and Recreation in the Suburbs of Chicago
The Chicago suburbs offer a wealth of entertainment options, ensuring fun and excitement for residents. For shopping enthusiasts, Woodfield Mall in Schaumburg features over 300 stores and restaurants. Food lovers can indulge in diverse cuisines at local favorites like The Bavarian Lodge in Lisle or Adelle's in Wheaton.
One of the facts you should know about Chicago is that cultural activities abound, with theaters like the Paramount Theatre in Aurora hosting Broadway shows and the North Shore Center for the Performing Arts in Skokie featuring music and dance performances. Parks and nature areas, such as the Morton Arboretum in Lisle and the Waterfall Glen Forest Preserve in Darien, provide opportunities for outdoor recreation, including hiking trails and picturesque picnic spots.
Family-friendly attractions are plentiful. For example, the Brookfield Zoo and the DuPage Children's Museum in Naperville offer educational experiences for all ages. Seasonal festivals, like the Long Grove Strawberry Fest or the Schaumburg Septemberfest, bring communities together to celebrate local culture and traditions.
Raising a Family and Living with Kids in the Suburbs of Chicago
Chicago suburbs offer an ideal setting for raising a family, with many areas boasting excellent schools, safe neighborhoods, and family-oriented amenities. Suburbs like Naperville and Oak Park are renowned for their top-rated schools, such as Neuqua Valley High School and Oak Park and River Forest High School, providing quality education for children.
Family-friendly amenities and services are plentiful across many suburbs. Parks like Centennial Park in Naperville and Scoville Park in Oak Park encourage outdoor activities and family bonding. Libraries, such as the Schaumburg Township District Library, foster a love for reading and learning. Community centers, like the Oak Park Community Center, offer a variety of programs and events for all ages.
However, living in the suburbs may have some drawbacks. Certain areas might lack the cultural diversity found in urban settings, limiting exposure to different backgrounds and experiences. Access to certain cultural activities, such as cutting-edge art galleries or live music venues, may be less abundant than in the city.
Despite these potential drawbacks, the Chicago suburbs remain an attractive option for families. With a focus on education, safety, and community, suburbs like Naperville, Oak Park, and Schaumburg provide a nurturing environment for children to grow and thrive. The abundance of parks, libraries, and community centers ensures that families have access to resources that promote learning, health, and social connections. By carefully considering the unique features of each suburb, families can find the perfect community that meets their needs and preferences, creating a comfortable and fulfilling life in the Chicago area.
Living with Pets in the Suburbs of Chicago
The Chicago suburbs offer numerous pet-friendly amenities and services, catering to the needs of pet owners and their furry friends. Dog parks, such as the Greene Valley Dog Park in Naperville and the Lake Street Dog Park in Oak Park, provide designated spaces for dogs to play off-leash, socialize, and exercise.
Nature areas and parks like the Waterfall Glen Forest Preserve in Darien and the Busse Woods Forest Preserve in Elk Grove Village are perfect for walking dogs while enjoying scenic surroundings after you and your furry friend adapt to Chicago's climate after moving from Houston. Many suburbs also have grooming services and pet supply stores, ensuring that pets are well-cared for and pampered.
However, living with pets in the suburbs may present some challenges. Stricter pet regulations in certain areas may limit the number of pets allowed per household or impose breed restrictions. Additionally, access to green spaces might be limited in some neighborhoods, requiring pet owners to travel to find suitable areas for their pets to play and exercise.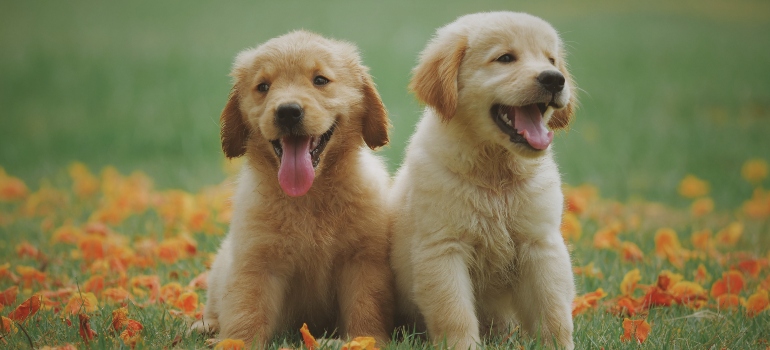 Despite these potential challenges, the Chicago suburbs generally provide a welcoming environment for pets and their owners. With numerous dog parks, nature areas, and pet services available, suburban living offers a comfortable and enjoyable experience for both pets and their human companions.
When considering a move to the Chicago suburbs with pets with the help of reliable interstate movers Houston offers, it is essential to research local regulations and neighborhood amenities to ensure a seamless transition for the entire family. By carefully evaluating each suburb's pet-friendly offerings, pet owners can find the perfect community that caters to the needs and preferences of their furry friends, ensuring a happy and healthy life in the Chicago suburbs.
Top School Districts in the Suburbs of Chicago
The Chicago suburbs boast several top-rated school districts, providing excellent educational opportunities for students. Notably, Naperville School District 203 and Barrington Community Unit School District 220 are consistently recognized for their exceptional offerings.
Naperville School District 203 encompasses prestigious schools such as Naperville Central High School and Naperville North High School. The district is known for its rigorous academic programs, robust extracurricular activities, and emphasis on college and career readiness. A strong focus on STEM education, fine arts, and sports programs contributes to its reputation for excellence. Because of that, many parents decide to book packing services and move to the city with their kids.
Barrington Community Unit School District 220 includes top-performing schools like Barrington High School and Grove Avenue Elementary School. The district prides itself on its innovative learning environments, commitment to student wellness, and a well-rounded education that fosters academic and personal growth.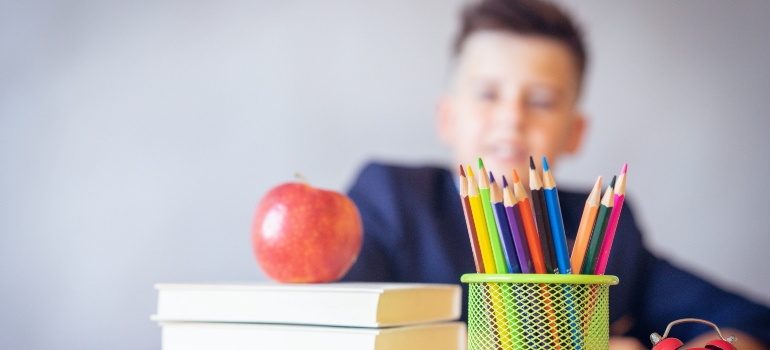 However, living in areas with highly-rated school districts can have potential drawbacks. Housing costs in these neighborhoods tend to be higher, as demand for homes in top-rated school districts drives up prices. Additionally, more competitive enrollment may result in increased pressure on students to excel academically or secure spots in desirable schools and programs.
Embrace the Advantages of Suburban Living
Living in the city of Chicago offers numerous benefits for individuals and families alike. From top-rated school districts like Naperville School District 203 and Barrington Community Unit School District 220 to a wide range of entertainment and cultural activities, the suburbs provide a diverse and engaging environment. Pet-friendly amenities, family-oriented services, and excellent commuting options make suburban living even more attractive.
While some potential drawbacks exist, such as higher housing costs or limited access to certain cultural activities, the advantages of living in the suburbs of Chicago far outweigh the challenges. As you embark on your suburban journey, take the time to research and explore the unique offerings of each suburb, ensuring you find the perfect community to call home.