The DMV area is a metropolitan area including D.C., parts of Maryland, and Virginia. It spans an area of approximately 5,500 square miles – but it is much bigger than that. The DMV area is one of the most educated and sophisticated areas in the USA and the sixth-largest metropolitan area in the nation. It is home to over 6 million people from different age groups and from all over the world. It is a highly attractive moving destination, whose humid subtropical climate zone makes it an even more enjoyable area. The weather has a big impact on moving, same as hiring State to State movers – as it will set the mood of the whole process. Because of its importance, today we will talk about what you can expect from the weather in the DMV area.
Overview of DMV weather
As we mentioned, DMV is classified as a humid subtropical climate according to the Koppen climate classification. The main characteristics are hot and humid summers and mild to cold winters. If you were to move with our interstate movers Texas, you would notice a big difference, especially in the winter. It can get quite cold in the DMV area.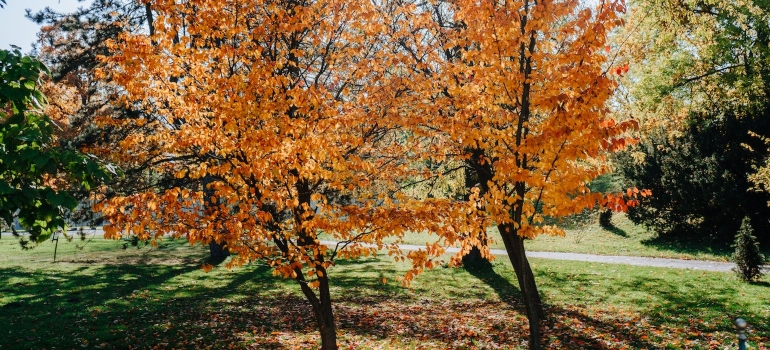 Introduction to DMV area
The DMV area is home to the capital of the USA, Washington. Living in this area offers a high quality of life and prestige that many people dream of. As the capital, it is also the business and entertainment center of the area and nation alike. Some of the biggest benefits that make people decide on moving from Texas to DC are the:
Rich history
Great education opportunities
Diverse population
Efficient public transportation
Thriving economy
The quality of life is generally high in the area, which is a desirable trait. Even people that don't like this area's climate will learn to tolerate it because of the other benefits that it offers.
General weather patterns and climate of the DMV area
Even though we know the climate classification of the area, weather can vary from year to year. Generally, summers are expected to be hot and humid, with the hottest months being July and August. Some years experience more rain, especially during spring and fall. Winters are mostly damp, but snowfall is expected. If you could forecast the weather by year, the ideal time to move with our cross-country movers Dallas would be June. The weather is somewhat dry, and not as extremely hot as it can get.
Seasonal changes and variations in weather
You can expect the weather in the DMV area to grant you four distinct seasons, which many people prefer over any other climate type. A decade ago, the changes between the seasons were subtle and gradual. Recent years have changed the pattern drastically. Freezing temperatures used to start in November, and be persistent until early March. In recent years, you would get spring weather in January and February, only to be surprised by a frosty season in March. Once the cold days are over, the rainy season starts, but even that can vary from year to year. But rain can usually be precisely predicted a few days in advance, so the chance of being surprised on moving day with our Houston out of state movers is very low.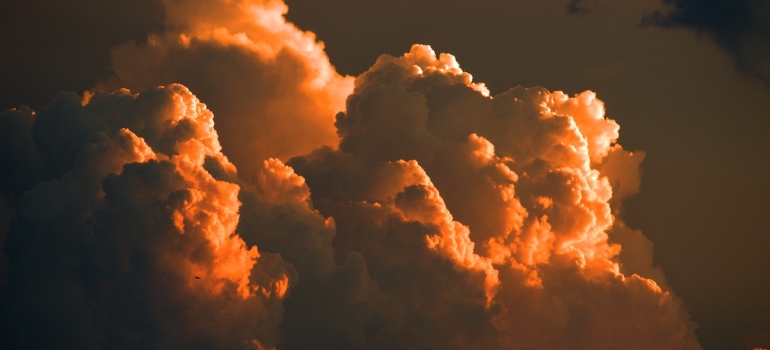 Tips for packing and preparing for DMV weather
As you can see, the continental climate in the DMV area has a bit of everything. Now, 80% of all moves in the territory of the USA happen during the summer, but that doesn't make it the most favorable season. Every season has its benefits and drawback, and many of them are directly tied to the weather. Whichever season you choose, you need to learn how to prepare for certain weather conditions – mostly rain and snow. If you hire our Austin interstate movers, they will worry about this, but a DIY approach will have to prepare for everything.
Understanding weather-specific packing considerations
The main function of packing is to protect the packed items. It mostly protects it from physical damage, like tumbling, collision, and shifting, but weather conditions can harm them on different levels. Moisture, temperature, and humidity shifts all can affect your items, and not many people are aware of this. Luckily, there are various things that you can do to prevent this, and they all include a basic understanding of weather conditions. Your biggest enemy that you can expect from the weather in the DMV area is moisture, especially when moving in the rainy season. Moisture can damage items in the most unexpected ways, and cardboard boxes don't do much to protect from it. Even though they are the most conventional, plastic bins are a better alternative for moisture protection. But our San Antonio out of state movers highly recommend that you never store wet or moist items in plastic containers, as moisture cannot get in or out of these sturdy containers.
Tips for packing clothing and accessories for DMV weather
The clothing and accessories that you need to pack for when moving from Texas to Virginia will greatly depend on the season that you choose for moving. If you move during the summer, for example, you should pack winter clothes first, and load them onto the moving van first. You won't need them anytime soon, so they can be kept in boxes until winter.
Winter moves will require warmer clothes
If you happen to move during the winter, your load of seasonal clothes will be heavier and bulkier. Since temperatures can and will drop to freezing during the colder months, you should get dressed for the occasion. Thick jackets and double layers of pants go without saying, but gloves and thermal, waterproof boots protect the most frost-prone body parts. Moving in the winter will include lots of temperature fluctuations since you will be going in and out of the house frequently. This and heavy lifting can make you sweat, which will make a good base for catching a cold. Our professionals always recommend one part of the moving team work outside, while the other part works inside. This way, overdressed people won't spend time indoors, while underdressed people won't spend time outdoors.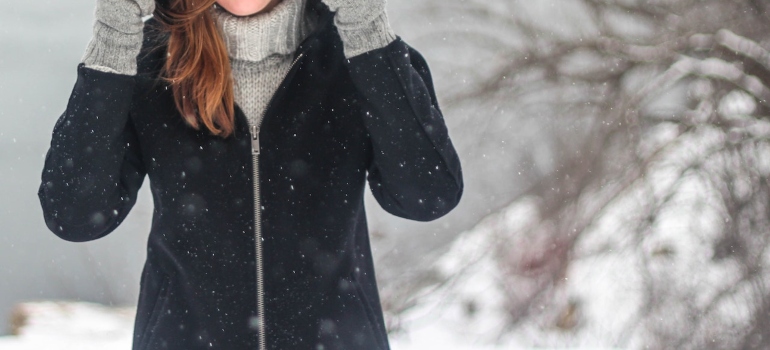 Preparing your home for DMV weather
Even though most homes are conditioned for the area that they are built in, there are always exceptions. If you happen to find an exceptional house, then you need to prepare it for the factors that you can expect from the weather in the DMV area. Summer and winter are the most extreme months when your home will need conditioning. Heat pumps are the most efficient way of both heating and cooling households, as one appliance will provide both. Most homes come with some type of heating system, but rarely they have air cooling systems as well. This investment can cost anywhere from $3,800 to $8,000, so you need to plan your budget if you want to battle the DMV summer heat ASAP after moving.
Weather in the DMV area by season
As we established, you can expect from the weather in the DMV area four distinct seasons. Each has good and bad sides about them, and the next four paragraphs will describe each of the four seasons.
Spring
Spring is according to many people the most beautiful season of the year. And since DMV has a lot of parks and greenery, you will get to see it come to life in full glory. The average temperature ranges from 51 to 79 degrees Fahrenheit in the spring, rarely dropping below 38 or exceeding 89 degrees Fahrenheit. It starts to warm up in late April when the temperatures stop dropping below freezing. The daylight time also gets longer, giving you more time to work during one day. Late spring is great for moving from Texas to Maryland, as the daily temperatures are comfortable for being outside.
Summer
The high season in the moving industry is without a doubt summer. Most people want to use their only free time during the year for moving, and for most, this is during the summer.  But some areas are more favorable for moving in the summer than others. DMV experiences relatively mild summer temperatures, with an average between 80 to 84 degrees Fahrenheit. The temperatures are not high, but the relative humidity stays around 60%. This makes the weather unbearable for sensitive people, who we don't recommend moving in the summer to.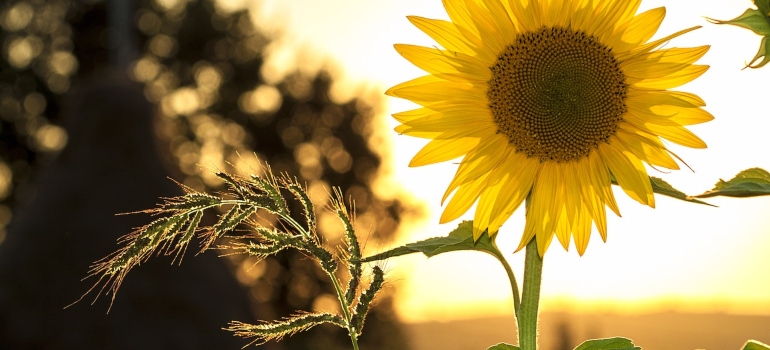 Fall
Fall is similar to spring, but with the temperatures slowly dropping. The temperatures range from 83 to 52 degrees Fahrenheit during the warmest part of the day, while the coldest parts of the day range from 67 to 38 degrees Fahrenheit. Movers are also less occupied during this season, and moving with kids also tends to be easier during fall.
Winter
Winter has always been the least favorite season for moving, but unrightfully so. The weather might be cold, but the seasonal changes often make even winter particularly warm. Aside from the cold, winter is full of benefits when it comes to moving. Many people have a few free days during the holidays and everybody has friends and family over that can help them with the preparations. And on top, winter is the low season for moving professionals, allowing you to get great seasonal discounts on a moving deal. The weather forecast will be your best friend in this case, as you can use it to avoid the rare instances when the temperature falls below 17 degrees Fahrenheit.
Enjoying outdoor activities in DMV weather
Even though moving will make you focus all your thought on the preparation period, you should also give some thought to the time after. You will be in a new place, which will be great for exploring. You have a very small time frame where you can call yourself a newcomer to the city, and that has a unique charm! The DMV area is full of natural and manmade outdoor attractions – the Sugarloaf Mountains and the Lincoln Memorial are only two of the best.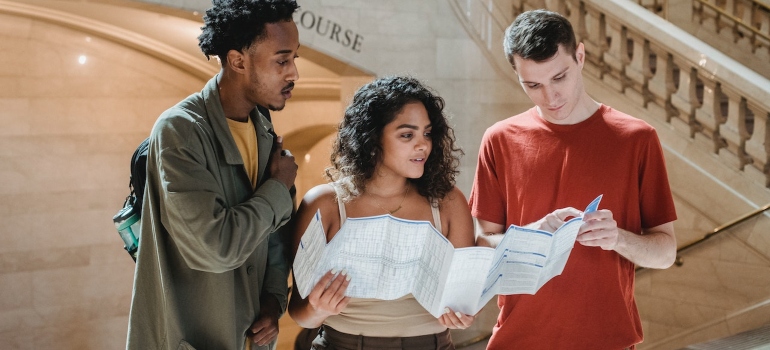 When should you visit these?
The time when you can visit these will depend on your moving date, but we don't recommend visiting them during the hottest parts of summer and during winter. The temperatures won't be comfortable, and you will only want to be indoors. Spring and fall are better options, if you succeed in avoiding the rainy season. If you are dedicated, umbrellas and waterproof clothes can help you enjoy the outdoors even when it is raining!
Overview of outdoor activities in the DMV area
The DMV area is home to the capital of one of the strongest nations in the world. So you can expect it to be full of different kinds of entertainment. Outdoor activities are the strong suit of the DMV area, offering a vast plethora of both natural and manmade choices. Some can be seen within walking distance in the country's capital, while some require a short drive. Washington guided tours come in different sizes and price ranges, and you can even find night tours! They are the best option for tourists, but since you will be living there, we recommend you see the sights yourself. If you are more of a nature enthusiast, the Great Falls National Park is only 15 miles away. It features beautiful views and hiking trails of different difficulties.
Tips for enjoying outdoor activities in various DMV weather conditions
If you happen to decide on enjoying any of the outdoor activities in the DMV area, then you need to prepare for the weather that you might encounter. During the spring and fall, you need to dress in various layers and always bring an umbrella with you. Enjoying any of these in the summer is only doable in the morning or late afternoon, as the hot midday sun should be avoided at any cost. As far as winter is concerned, you shouldn't bother going outside when a freezing temperature period is around. But if there is a particularly sunny and warm week, you can take advantage of the crowd-less spaces.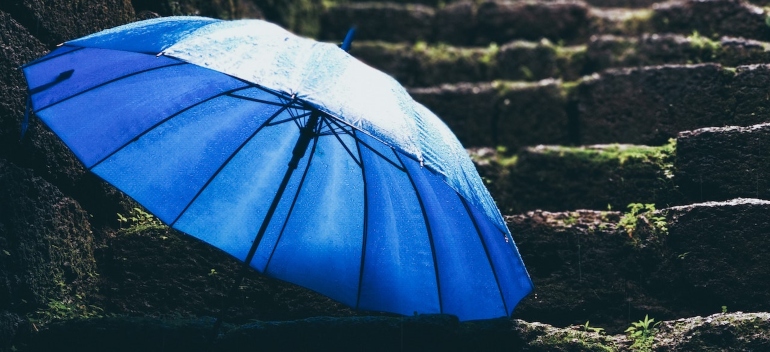 Final thoughts on what to expect from the weather in the DMV area
As you can see, a lot of things are influenced by the weather during the move. Luckily, you shouldn't expect the weather in the DMV area any extreme. Temperatures are fairly mild during the whole year. Picking the best season for moving is still crucial. It will have a great impact on the outcome of your move. We wish you good luck and clear skies during the big day!
Reference:
Borrelli, L. (2023, April 7). How much does it cost to install central air? Bankrate. https://www.bankrate.com/homeownership/how-much-to-install-central-air/#:~:text=Key%20takeaways,energy%20efficiency%2C%20ductwork%20and%20labor.