Welcome to our guide on family fun ideas in Schertz, Texas! Shertz, a charming town nestled between San Antonio and Austin, offers a plethora of family-friendly activities to enjoy. With its excellent parks, attractions, and welcoming community, Shertz is a top destination for families looking for a day of adventure or a new place to call home. In fact, many families have been relocating to this delightful town, with the help of trusted moving companies state to state. In this post, we'll introduce you to some exciting activities that will help you create lasting memories with your loved ones. Get ready to explore the best that Shertz has to offer for families!
Top Family Fun Ideas in Schertz
Schertz, a charming town located between San Antonio and Austin, is a treasure trove of family fun ideas. This family-friendly destination offers a wide range of activities to suit everyone's interests. Whether you're a local resident or have recently moved here with the help of interstate movers Schertz TX offers, you'll never run out of exciting things to do with your family. Schertz promises a fantastic experience for families looking to create lasting memories and enjoy quality time together. In this post, we'll delve into the best family-friendly activities in the area, which include:
Parks and Playgrounds
Indoor Activities
Sports and Recreation
Entertainment and Events
Day Trips and Nearby Attractions
From lush green spaces and modern play equipment to exciting indoor attractions like trampoline parks and bowling alleys, Schertz has it all. Active families will love the variety of sports and recreational facilities, while entertainment options like movie theaters, live performances, and seasonal festivals cater to every taste. Moreover, Schertz's prime location allows for easy access to nearby attractions and day trips, allowing families to explore the beauty of Texas Hill Country or visit popular destinations like San Antonio and Austin.
Explore Parks and Playgrounds in Schertz
Schertz boasts a wide array of parks and playgrounds that cater to families who love spending time outdoors. Thanks to the interstate movers in San Antonio TX, many families are discovering this green oasis. With over 20 parks within the city limits, there's no shortage of options for families to choose from, ensuring a fun-filled day outside.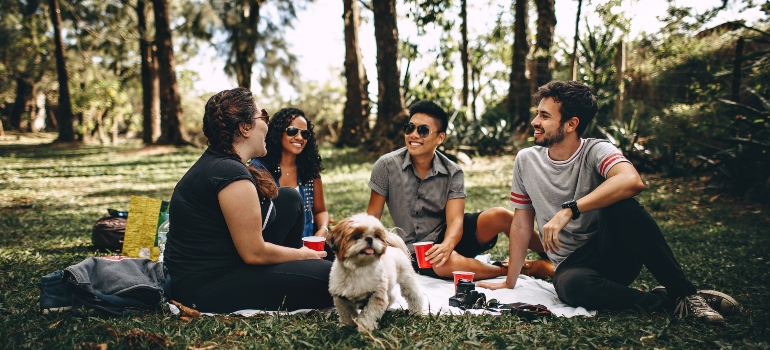 Pickrell Park is a favorite among locals and newcomers alike. This park features an array of amenities, such as playgrounds, sports fields, and picnic areas, perfect for a family outing. The park also hosts community events throughout the year, providing opportunities to connect with fellow Schertz residents.
Crescent Bend Nature Park is another gem that offers families the chance to explore nature. The park features hiking trails, fishing ponds, and wildlife viewing areas, making it an ideal spot for nature enthusiasts. Bring your binoculars and cameras to capture the beauty of the local flora and fauna.
For sports-loving families, the Schertz Soccer Complex is the place to be. With well-maintained soccer fields, baseball diamonds, and basketball courts, this facility caters to athletes of all ages. Additionally, the complex hosts local leagues and tournaments, allowing families to participate in or watch competitive games.
Other notable parks in Schertz include Heritage Oaks Park, which boasts a beautiful pond and picturesque walking trails, and Thulemeyer Park, with its playground, picnic area, and open spaces for recreational activities.
No matter which park you choose to visit, you're sure to find plenty of fun and relaxation for the whole family. The abundance of parks and playgrounds in Schertz makes it a prime destination for outdoor enthusiasts, further solidifying its appeal to families.
Indoor Family Fun in Schertz
When the weather doesn't cooperate or you simply desire a change of scenery, Schertz offers a variety of indoor activities that will keep the entire family entertained. Thanks to the Texas long distance movers, many families are discovering the city's vibrant indoor entertainment scene.
Little Land Play Gym is an excellent destination for families with young children. This imaginative play space features indoor play structures, ball pits, and a designated area for infants, ensuring a safe and engaging environment for kids to burn off energy and make new friends.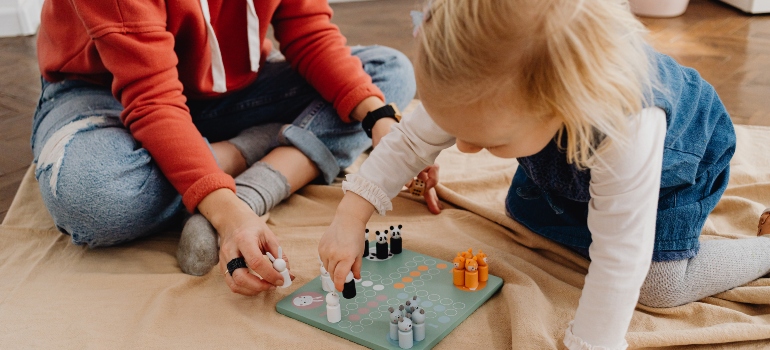 Pump It Up is another popular indoor venue that appeals to both children and adults. With its inflatable bounce houses, thrilling obstacle courses, and exciting arcade games, this lively spot guarantees hours of fun for the whole family. Parents can even join in on the action or relax in the seating area while kids play.
For the artistically inclined, Painting with a Twist provides a unique indoor experience. Families can participate in guided painting sessions, allowing them to unleash their creativity and bond over art. This activity is suitable for children and adults alike, making it a perfect family outing.
In addition to these establishments, Schertz is home to numerous indoor sports facilities, such as bowling alleys, trampoline parks, and indoor swimming pools. These venues cater to families seeking active indoor pursuits, regardless of the weather outside.
Schertz's indoor activity options cater to a wide range of interests and age groups, ensuring that every family member finds something they enjoy. The city's vibrant indoor entertainment scene continues to attract new residents, making it an ideal destination for families.
Sports and Recreation for Active Families in Schertz
For families who thrive on sports and recreation, Schertz presents a plethora of options to stay active and engaged.
Olympia Hills Golf Course is a fantastic destination for golf enthusiasts. This picturesque course features beautiful scenery and challenging holes that cater to both beginners and experienced golfers. Families can bond over the game while enjoying the great outdoors in a serene setting.
Swimming is a popular activity in Schertz, and the city offers several options for families to cool off during the hot Texas summers. The Schertz Family YMCA and community pool are both excellent choices for families to practice their strokes, participate in swim lessons, or simply relax and enjoy the water. These aquatic centers also host special events and activities throughout the year, ensuring families always have something to look forward to.
In addition to these sports and recreation facilities, the city of Schertz has numerous walking and biking trails, skate parks, and outdoor basketball courts scattered throughout the city. These recreational spaces cater to families seeking a more casual and spontaneous approach to sports and fitness.
Schertz's diverse sports and recreation offerings cater to families with varied interests and athletic abilities. The city's commitment to promoting an active lifestyle has made it an attractive destination for families.
Family-Friendly Events and Entertainment in Schertz
Schertz is home to an array of family-friendly events and entertainment options throughout the year, ensuring that there's always something exciting happening in the community. Going to interesting events is one of the best ways to help your kids deal with moving anxiety. From seasonal festivals to holiday celebrations, Schertz provides ample opportunities for families to connect and create lasting memories.
The Schertz Fourth of July Jubilee is a local favorite, drawing families from near and far to celebrate Independence Day. This lively event features live music, mouthwatering food vendors, and a spectacular fireworks show that lights up the night sky.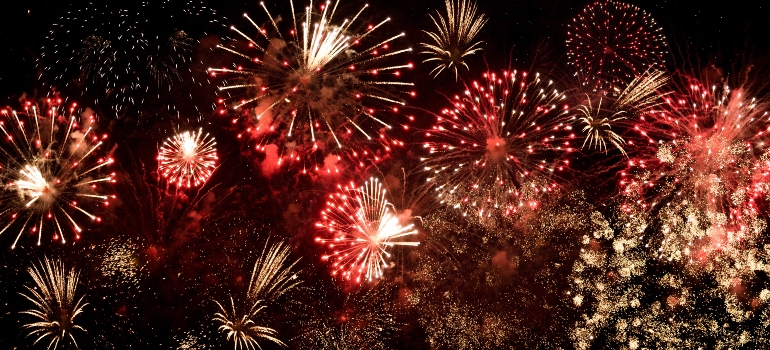 SchertzFest is another popular gathering, offering families a thrilling experience with its exciting carnival rides, entertaining games, and diverse food vendors. This annual event showcases the vibrant community spirit of Schertz, attracting residents and visitors alike.
In addition to these larger celebrations, Schertz also hosts regular farmers markets, where families can browse fresh produce, handmade crafts, and local products. These markets foster a strong sense of community while supporting local businesses and artisans.
Outdoor movies and live music performances are common occurrences in Schertz, providing families with unique entertainment options under the stars. Pack a picnic, grab some blankets, and head out to enjoy an unforgettable evening with loved ones.
These events and entertainment options cater to a wide range of interests and age groups, ensuring that every family member finds something they enjoy. Schertz's dedication to fostering a family-friendly environment and promoting community engagement has made it an attractive destination for families seeking a vibrant and inclusive hometown. With such an active events calendar, there's never a dull moment in Schertz.
Exciting Day Trips and Nearby Attractions in Schertz
Schertz's location offers families easy access to numerous popular attractions for memorable day trips. Whether you're interested in wildlife, amusement parks, or cultural experiences, there's something for everyone just a short drive away from Schertz.
The Natural Bridge Wildlife Ranch is a must-visit destination for families who adore animals. This unique drive-thru safari experience allows you to see and feed exotic animals from the comfort of your own car. Children and adults alike will be delighted by the close encounters with fascinating wildlife.
Just a stone's throw away is the San Antonio Zoo, featuring a diverse array of animals and interactive exhibits. This zoo is one of the reasons families move to San Antonio. Families can explore the various habitats, learn about conservation efforts, and even participate in special encounters and experiences with some of the zoo's inhabitants.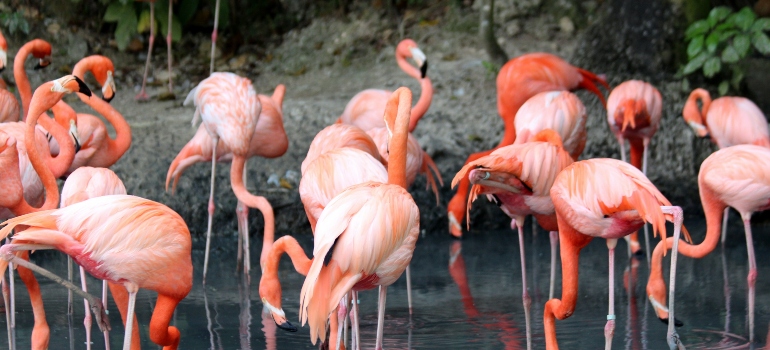 For water park enthusiasts, Schlitterbahn Waterpark in New Braunfels is the perfect destination. Just a short drive from Schertz, this massive water park offers thrilling rides, relaxing lazy rivers, and splash zones for younger visitors. It's an ideal place to cool off and enjoy a day of aquatic fun.
Other nearby attractions include the historic Gruene Hall, Texas's oldest dance hall, where families can experience live music and dance in a nostalgic atmosphere. Alternatively, head to the charming town of Boerne, which features antique shops, delicious eateries, and scenic walking trails.
With so many exciting day trips and nearby attractions, Schertz offers families endless opportunities for adventure and exploration. Its convenient location ensures you'll never run out of new experiences to share with your loved ones, making Schertz an ideal home base for families seeking fun and excitement.
Why move to Schertz with your family?
Schertz is an ideal destination for families seeking a perfect blend of small-town charm and big-city amenities. Here are some of the top reasons for moving to Schertz with your family:
Excellent schools – Schertz is part of the highly-regarded Schertz-Cibolo-Universal City Independent School District, offering quality education for your children and access to various extracurricular activities.
Safe and friendly community – The town prides itself on its low crime rate and welcoming atmosphere, providing a secure environment for families to thrive.
Affordable housing – With a range of housing options, from single-family homes to apartments, Schertz offers affordable living for families of all sizes and budgets.
Prime location – Situated between San Antonio and Austin, Schertz provides easy access to major cities for work, entertainment, and shopping while maintaining a peaceful, small-town feel.
Outdoor recreation – Schertz is surrounded by beautiful parks, nature trails, and recreational facilities, encouraging an active and healthy lifestyle for the entire family.
Local events and attractions – The town hosts various family-friendly events throughout the year, such as festivals, parades, and farmers' markets, promoting a strong sense of community.
Economic growth – Schertz has a diverse and growing economy, offering ample job opportunities and a stable environment for families looking to plant their roots.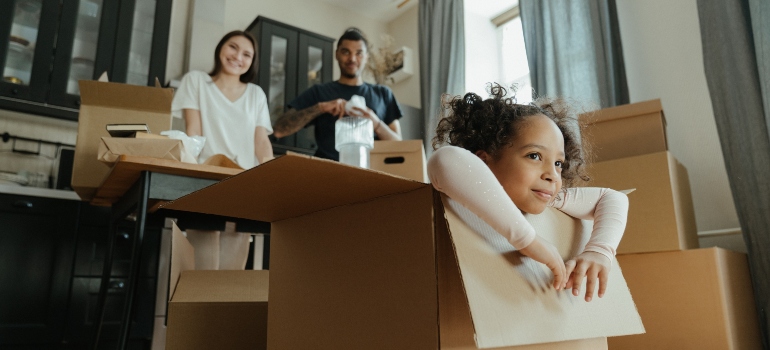 With all these benefits, it's no wonder that many families choose to call Schertz their home. Start your family's new chapter in this wonderful Texas town today!
Family Fun Ideas in Schertz: Unforgettable Experiences Await
As we've explored, family fun ideas in Schertz abound, catering to a wide range of interests and ages. This charming town offers an impressive variety of outdoor adventures, engaging indoor activities, sports, and recreation facilities, as well as entertainment and events that the whole family can enjoy. Schertz's prime location also opens up opportunities for day trips and nearby attractions. Because of that, families are moving to Schertz and enjoying their time and all the benefits of climate controlled storage in Texas at the same time. With so much to see and do, your family will cherish the memories created in this vibrant community. We hope our guide inspires you to both move to Schertz and make the most of your time there, creating unforgettable experiences with your loved ones.