Have you ever thought about how to prepare for moving to the DMV area? Moving should be like a new chapter in your life. It's a chance for a fresh start where you can get your priorities right. Also, it is supposed to be fun, exciting, and thrilling! However, relocation is considered one of the most stressful things in the world for an individual. It requires good organization, the best long distance moving companies, and a lot of planning ahead so that you can't forget anything. Unless you do it properly, it can turn out to be exhausting, time-consuming, and hectic. We are sure that you don't want that to happen to you when moving. Here, in this article, we are going to talk about what do think about and how to move the right way.
DMV area
The DMV area, which stands for District of Columbia, Maryland, and Virginia, is a vibrant metropolitan region known for its rich history, diverse culture, and thriving economy. The area is home to major cities such as Washington D.C., Baltimore, Alexandria, Arlington, and Bethesda. It is also known for its abundance of attractions such as the Smithsonian Museums, monuments and memorials on the National Mall, and numerous national parks like Shenandoah National Park in Virginia. With its easy access to public transportation including bus routes and metro lines throughout the region, it's no wonder that this area has such a thriving population! Interstate movers Texas can help make your move to the DMV area smoother and less stressful, allowing you to focus on preparing for life in this exciting region.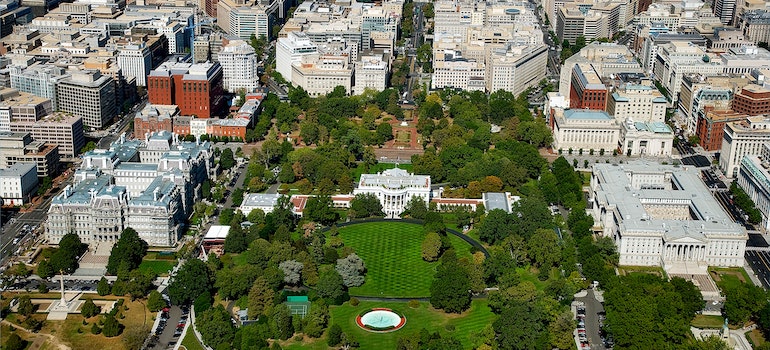 Moving to the DMV area
The District of Columbia, Maryland, and Virginia (DMV) is home to many great attractions, activities,  and opportunities. Before you make a move from Texas to DMV, it's important to know what to expect and how to prepare.
The DMV area is made up of three distinct regions: Washington D.C., Maryland, and Virginia. Each region offers something unique and has its own culture and attractions. In Washington D.C., you can explore the city's monuments and museums, visit the National Mall, or take in a show at one of the many theaters in town. Maryland is known for its beautiful beaches on the Chesapeake Bay, while Virginia offers plenty of outdoor activities such as hiking in Shenandoah National Park or visiting historic sites like Monticello.
When moving to the DMV area, it's important to consider your budget and lifestyle needs. The cost of living varies from region to region so be sure to research costs in each area before making any decisions. You'll also want to look into transportation options such as public transit or carpooling services that may be available in your new neighborhood.
Finally, be sure to take advantage of all that the DMV has to offer! From world-class restaurants and entertainment venues to outdoor activities like kayaking on the Potomac River or biking along the Capital Crescent Trail – there's something for everyone here! Cross country movers Dallas can provide assistance with relocating to the DMV area, making your transition to this new home much more manageable.
Cost of living
Moving to the DMV area can be an exciting experience, but it's important to consider the cost of living before deciding. The cost of living in the DMV area is higher than the national average, and taxes work differently in D.C. than in other states. Rent prices are also high, with affordable housing being elusive even in suburban areas. Before moving to the DMV area, it's important to research your potential new home. And calculate how much you'll need to budget for rent, groceries, transportation, and other expenses. It's also helpful to look into job opportunities and compare salaries with what you would make elsewhere.
The DMV area has plenty of great benefits that may outweigh the cost of living. There is a flourishing job market, a beautiful landscape for outdoor activities, and many excellent weekend getaway spots nearby. Ultimately, it's up to you to decide if moving to the DMV area is worth it for your lifestyle and career goals. Houston out of state movers can help you safely and securely move to the DMV area so that you can start your new life with peace of mind.
The cost of living in the DMV area varies from city to city. Washington D.C., for example, has a higher cost of living than other parts of the region due to its large population and expansive cultural attractions. Rent is especially expensive in D.C., with affordable housing being hard to come by. In Maryland, Montgomery and Fredericks Counties are popular destinations for newcomers due to their lower cost of living compared to D.C.'s high prices. In Virginia, Fairfax County and Loudon County offer cheaper alternatives with less traffic congestion and more suburban features such as shopping malls and parks.
Statistics of DMV area cost of living
The cost of living in the DMV area (Washington D.C., Maryland, and Virginia) is an important factor to consider when making a decision to move. According to the U.S. Bureau of Labor Statistics' Consumer Price Index, the cost of living in this area has increased by 0.5% since last year. This increase can be seen in many areas, such as housing costs, taxes, healthcare, utilities, and income.
Housing costs are one of the biggest factors that affect the cost of living in this region. The median home value for Washington D.C., Maryland, and Virginia is $376,000 according to Zillow's Home Value Index. Renting a home or apartment is also expensive.  With median rent prices ranging from $1,800 to $2,400 per month depending on the location and size of the property.
Taxes are another major factor that affects the cost of living in this region. In Washington D.C., residents pay a combined 8.95% state income tax rate. While Maryland residents pay a combined 8% state income tax rate and Virginia residents pay 5%. Additionally, all three states have sales taxes ranging from 5-6%.
Healthcare costs are also high in this region due to its proximity to major cities like Baltimore and Washington D.C.. Healthcare premiums for individuals range from $3-4 thousand per year depending on age and coverage level. While family plans can range up to $10 thousand per year or more depending on coverage level and the number of members insured under the plan.
Utility costs vary widely across the DMV area. But generally average around $150-$200 per month for electricity and gas depending on usage levels and type of residence.
Income
Finally, incomes tend to be higher than average in this region due to its proximity to major cities like Baltimore and Washington D.C. The median household income for Washington D.C., Maryland, and Virginia is between $60-80 thousand per year depending on location within the region.
No matter which DMV city or county you end up settling in, it's important to do your research before making the move! Make sure you understand how much rent will cost you each month and look into tax rates in each location as they vary across the DMV area too. Once you have all the information you need, then you can make an informed decision about where to call home in the DMV area! And once you do, Austin interstate movers can help make your move to the DMV area a smooth and stress-free experience.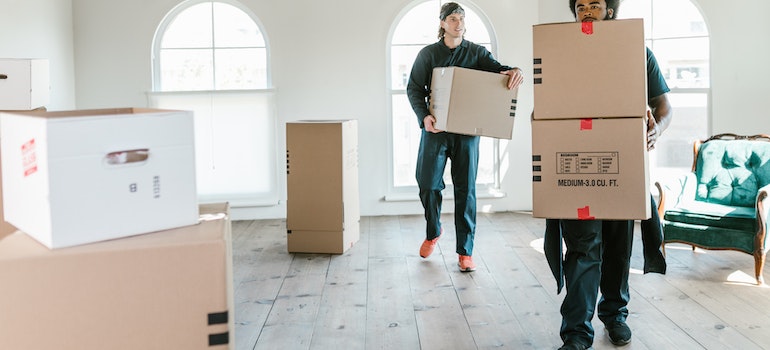 How to prepare for moving to the DMV area
Moving to the DMV area can be a big change, but with some planning and research, it doesn't have to be overwhelming. Here are some tips for preparing to move to the DMV area:
Research the cost of living in each location you're considering. Understand how much rent will cost you each month, and what tax rates exist in each city/county, and compare different healthcare plans in order to determine which one is most affordable for your situation.
Explore neighborhoods and communities before deciding where to settle down. Visit local attractions that interest you and meet with people who live in the area to get a better understanding of what life is like there.
Give yourself enough time for packing and moving logistics. Try not to procrastinate when it comes to booking moving companies or finding a storage unit – these services tend to book up quickly during peak season!
Prepare a budget for your first few months in your new home so you know exactly how much money you need for essentials such as rent or groceries while still setting aside funds for other needs like transportation or entertainment.
Make sure all your important documents are organized before leaving your old home (e.g., driver's license, passport, birth certificate, etc.). This will save you lots of time and hassle once you arrive at your new address!
Following these tips can help ensure that your move to the DMV area runs smoothly and without stress!
It's important to make a plan in the first place
Believe it or not, it's one of the most important things to do when you are moving. Many people think that it's either way too trivial or that it takes way too much time. It's actually quite the opposite – this will save you a considerable amount of time and resources. Don't be afraid to take as much time as you need to make a well-thought and detailed plan. By doing so, you will be able to stay focused throughout the move. Additionally, you can make a scheduled timeline and to-do list so you can keep having insight into the progress you're making. On the other hand, if you don't have enough time or simply don't want to do this on your own, make sure to reach out to professional San Antonio out of state movers. They will ensure that you have a smooth, carefree move.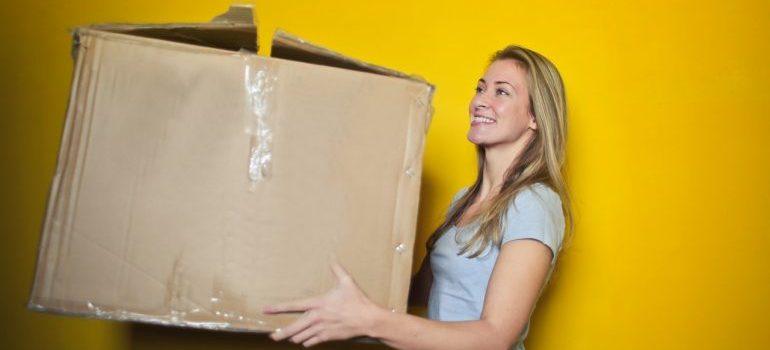 Get essential packing supplies when you prepare for moving to the DMV area
The next thing you have to think about is getting the right supplies when moving. For example, if you are moving from Texas to Virginia, it's important to pack your belongings properly to ensure they are safe throughout the relocation. Also, keep in mind that moving supplies can be another expense, so think of other ways how to get them. One of them is to go to your local supermarket or grocery store and ask for spare cardboard boxes. That way, you can save some money.
The list of essential packing supplies
Here, we are going to make a list of items you should try to find when moving from Texas to Maryland for instance:
Cardboard boxes
Bubblewrap
Cushioning
Old clothes
Towels
Markers
Tools
Decluttering is the next thing
When moving, you should decide what are you going to take with you. This is important because the price is based on how many possessions movers have to transport. If you're moving from Texas to DC, the first thing you need to do is to declutter your home. Filter everything and pack things that you are taking to the new home separately from the ones you're not. You can even try to post those things online and try to sell them so you can even make some money.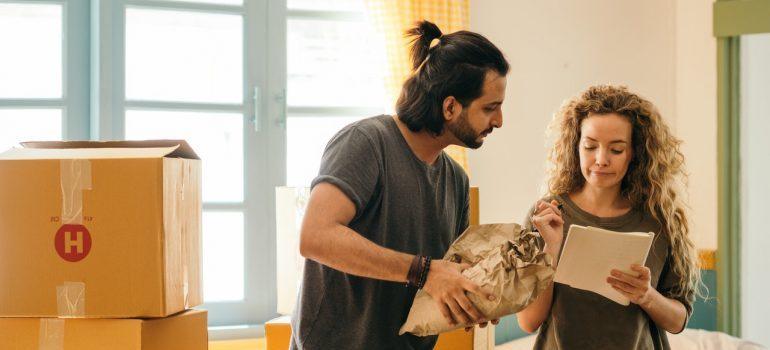 Find professional the right professional movers
After you've done packing and everything, it's time to start searching for the right movers. You can do this even when you are making a plan because depending on the seasons, movers can have busy schedules. It's important to find reliable movers when you are moving your home to avoid a huge amount of stress.
Where can you find reliable movers?
You might be wondering where to find reliable movers when trying to prepare for moving to the DMV area. Luckily, we live in the era of the internet where everything is just a few taps away from you. That being said, it's best to go online and join communities and groups. Then, you will be able to talk to others and discuss their previous experiences with certain moving companies. Also, it's important to look at the reviews. They can tell you a lot, but there is one thing you need to keep in mind. Scams are a widespread thing on the internet, so don't go for the ones that have perfect scores, because they might be fake. Try to spot ones with different ratings, and real comments.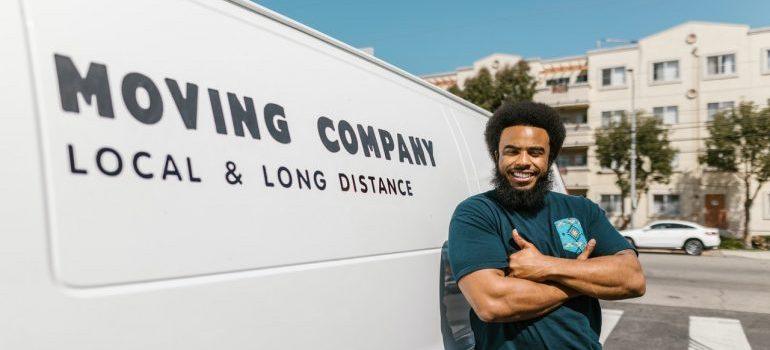 Cancel your utilities
When it comes to the moving week, things can get pretty hectic. Because of that, many people tend to forget to shut off their utilities. The next thing they notice is that when they move, they get to pay double the bills. This can be a pretty big deal when you are moving because you have so many expenses and you surely want to avoid unnecessary ones. Make sure to include this when you're making a plan so you don't forget it. Also, the good thing is to transfer the utilities to the new home. Think of electricity, the internet, and other necessities.
Ask for help
Everyone knows you're going to have a hard time when trying to prepare for moving to the DMV area. Moving is a very stressful, exhausting, and resource-consuming process. You should not be afraid to ask your friends or family members for help because we are sure that they'll understand and assist you if they are available. They can help you with decluttering, packing, or even moving, if you are doing it on your own. Also, make sure to offer something in return. For example, you can make some barbeque and get some drinks for them.
Also, when you move to a new place, don't forget to organize a housewarming party. That way, you can gather all your loved ones and celebrate the new chapter of your life in your new home. If you follow some of these steps and prepare for moving to the DMV area we are sure that you are going to have a smooth and enjoyable move that you're going to remember.
Resources:
https://www.zillow.com/home-values/102001/united-states/