Have you ever thought about how to prepare for moving to the DMV area? Moving should be like a new chapter in your life. It's a chance for a fresh start where you can get your priorities right. Also, it is supposed to be fun, exciting, and thrilling! However, relocation is considered to be one of the most stressful things in the world for an individual. It requires good organization and a lot of planning ahead where you can't forget anything. Unless you do it properly, it can turn out to be exhausting, time-consuming, and hectic. We are sure that you don't want that to happen to you when moving. Here, in this article, we are going to talk about what do think about and how to move the right way.
It's important to make a plan in the first place
Believe it or not, it's one of the most important things to do when you are moving. Many people think that it's either way too trivial or that it takes way too much time. It's actually quite the opposite – this will save you a considerable amount of time and resources. Don't be afraid to take as much time as you need to make a well-thought and detailed plan. By doing so, you will be able to stay focused throughout the move. Additionally, you can make a scheduled timeline and to-do list so you can keep having insight into the progress you're making. On the other hand, if you don't have enough time or simply don't want to do this on your own, make sure to reach out to professional movers. They will ensure that you have a smooth, carefree move.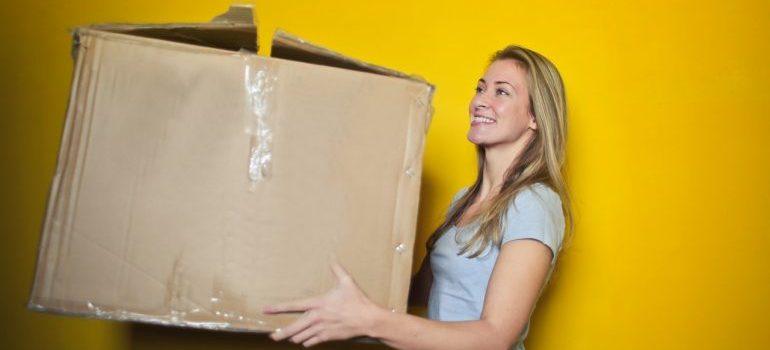 Get essential packing supplies
The next thing you have to think about is getting the right supplies when moving. For example, if you are moving from Texas to Virginia, it's important to pack your belongings properly to ensure that your belongings are safe throughout the relocation. Also, keep in mind that moving supplies can be another expense, so think of the other ways on how to get them. One of them is to go to your local supermarket or grocery store and ask for spare cardboard boxes. That way, you can save some money.
The list of essential packing supplies
Here, we are going to make a list of items you should try to find when moving from Texas to Maryland for instance:
Cardboard boxes
Bubblewrap
Cushioning
Old clothes
Towels
Markers
Tools
Decluttering is the next thing
When moving, you should decide on what are you going to take with you. This is important because the price is based on how many possessions movers have to transport. If you're moving from Texas to DC, the first thing you need to do is to declutter your home. Filter everything and pack things that you are taking to the new home separately from the ones you're not. You can even try to post those things online and try to sell them so you can even make some money.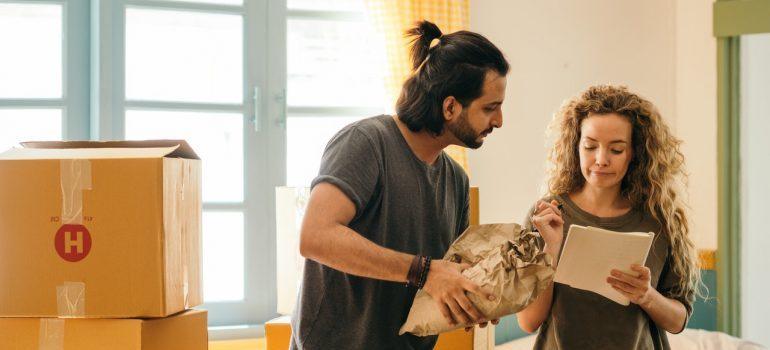 Find professional the right professional movers
After you've done packing and everything, it's time to start searching for the right movers. You can do this even when you are making a plan because depending on the seasons, movers can have busy schedules. It's important to find reliable movers when you are moving your home to avoid a huge amount of stress.
Where can you find reliable movers?
You might be wondering where to find reliable movers when trying to prepare for moving to the DMV area. Luckily, we live in the era of the internet where everything is just a few taps away from you. That being said, it's the best idea to go online, join communities and groups. Then, you will be able to talk to others and discuss their previous experiences with certain moving companies. Also, it's important to look at the reviews. They can tell you a lot, but there is one thing you need to keep in mind. Scams are a very common thing on the internet, so don't go for the ones that have perfect scores, because they might be fake. Try to spot ones with different ratings, and real comments.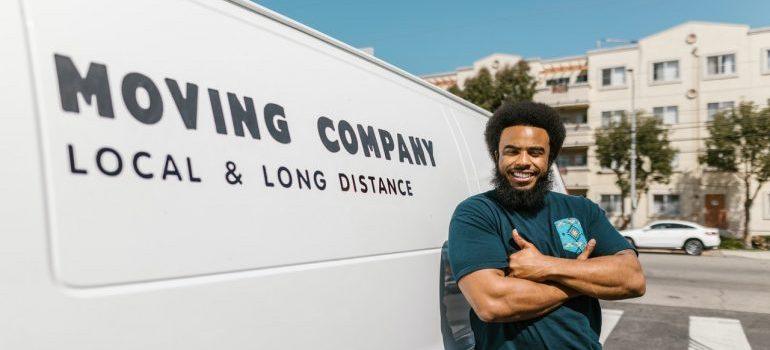 Cancel your utilities
When it comes to the moving week, things can get pretty hectic. Because of that, many people tend to forget to shut off their utilities. The next thing they notice is that when they move, they get to pay double bills. This can be a pretty big deal when you are moving because you have so many expenses and you surely want to avoid unnecessary ones. Make sure to include this when you're making a plan so you don't forget it. Also, the good thing is to transfer the utilities to the new home. Think of the electricity, internet, and other necessities.
Ask for help
Everyone knows you're going to have a hard time when trying to prepare for moving to the DMV area. Moving is a very stressful, exhausting, and resource-consuming process. You should not be afraid to ask your friends or family members for help because we are sure that they'll understand and assist you if they are available. They can help you with decluttering, packing, or even moving, if you are doing it on your own. Also, make sure to offer something in return. For example, you can make some barbeque and get some drinks for them.
Also, when you move to a new place, don't forget to organize a housewarming party. That way, you can gather all your loved ones and celebrate the new chapter of your life in your new home. If you follow some of these steps, we are sure that you are going to have a smooth and enjoyable move that you're going to remember.