What a great way to move, driving your motorcycle to your new address. With all the moving arrangements, organization tasks, and all the packing, riding your motorcycle may be just the thing. However, that may not always be a possibility. In case you are moving cross country in a week, you may have to organize your trip in a different manner. In order to move your vehicle, you may have to prepare your motorcycle for transport and secure it in the best way possible. Otherwise, you may suffer any type of damage and a possible heartbreak because your favorite motorcycle needs repair. To avoid this situation, follow our simple instructions and properly pack your belongings and prepare your motorcycle for transport.
Before you start preparing the vehicle
Before you can even think about preparing any type of vehicle for relocation it's best to create a plan. Any move can be simple if you organize properly. Making a plan in advance will help a great deal. What you should do is make a list of all the tasks and divide them into groups. This way you will be able to save money while moving and have enough even if you decide to hire a moving company like State to State Move for helping in with your relocation. Sometimes, it is best to hire a quality moving company to help you move special items of great value.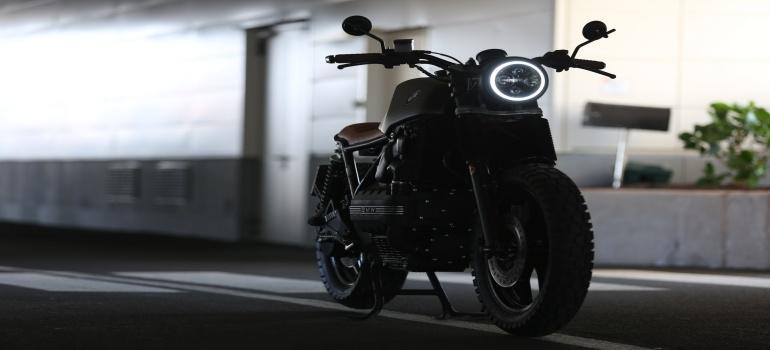 Items like concert pianos, high-end cars, or delicate art pieces may require special attention when relocating. The same goes for relocating your vehicles. A moving company that specializes in vehicle transportation can safely prepare your motorcycle for transport. That is why it's recommendable to get help from professionals when moving long-distance in order to preserve and secure your beloved vehicle.
How to prepare your motorcycle for transport?
It is one thing to think about the best way to transport your vehicle or a motorcycle for transport and the other is to actually do it. It may seem easy at first but actually it may not be so. Even if you are moving your car across the country is a difficult task. Every quality moving company will take a great deal of effort and care when moving your items across the state. Even in situations when quality movers take care of things for you, preparations are a crucial part. That is why even when packing and moving on your own, you should be careful and prepare in advance.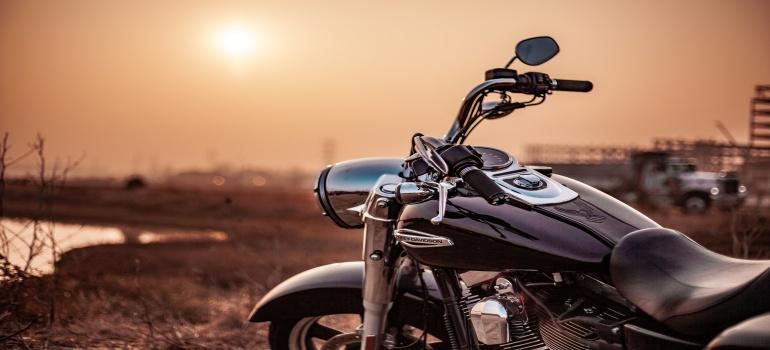 While you prepare your motorcycle for transport, you should secure it properly. Make sure you have an even surface to place it on. When the surface is even, the motorcycle won't tumble, move or tip over while moving. If moving on your own, make sure you secure your vehicle with straps of some kind. The best way is to use moving straps to prevent motorcycle damage during transport. This way you will prevent it from the damage during transport.
Transporting your motorcycle – how to do it
While you prepare your motorcycle for transport, you should make sure to secure every part of the vehicle. In case you decide to handle this task on your own, you may need to get help from your friends. Motorcycles are considered heavy inventory, so you may need to get some additional items to secure your vehicle properly. Take a look at how professional movers do it.
Using a ramp – This way movers won't have to carry your heavy motorcycle onto the moving truck. This procedure will help avoid possible injuries while carrying a heavy load and positioning your motorcycle for transport properly.
Using wooden planks or wheel chocks – Using quality wheel chocks to position your motorcycle is the best way to secure it before transportation. Wheel chocks will prevent your bike from moving too much while traveling to your new destination. If you use this security measure to safely transport your motorcycle, you will be happier knowing that bumps in a road won't cause any trouble.
Using moving straps – Moving straps exist to secure heavy inventory during the move. Professionals will put straps on the sides of the moving truck. By doing so, they will prevent your bike from tipping over during transport. It is important to position the bike properly and strap it on the sides in a special angle. It's important to position the straps on the sides in 45 degrees angle before securing other straps.
Find a quality moving company to help you relocate
In case you don't have time to prepare your relocation and organize everything on your own, make sure to find a quality moving company. Reliable movers can help you relocate without difficulty, and take care of your precious vehicle.
Before you hire any quality moving company you have to do your research thoroughly. Consider looking for  interstate movers Texas with stellar references and confirm the quotes before signing the contract. By researching online, you will be able to review all the best movers in your area. Don't hesitate to ask your movers if they specialize in vehicle transport. If they do, make sure you understand how they'll prepare your motorcycle for transport in case you hire them.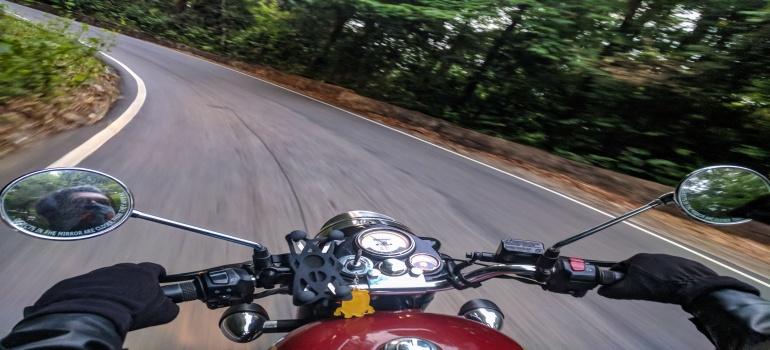 When researching moving companies that specialize in vehicles transportation, you should:
Contact a few moving companies for a quote.
Make sure the company you choose is the best option for your needs and offers other relocation services you may need.
Find a company that offers quality insurance for your belongings, especially ones that need special attention like your motorcycle.
Stay in touch with your moving company in case of emergencies.