If you own a business, you know how important it is to manage your budget. Overspending can be just as harmful as cheaping out. This means that, as a company owner, you always need to find that golden middle. Spending money on quality items, supplies, and services, without blowing your budget and sliding into debt. The same applies when the time comes to relocate your office to a new location. When this time comes, your aim is to reduce business move expenses as much as you can. Sure enough, you will need to hire one of the best interstate moving companies North Carolina has to offer. But that doesn't mean you should be stingy in other points of the move. There are many ways to reduce the expenses of a corporate move, and we're here to tell you about them.
Get plenty of information to help you reduce business move expenses
A lot of planning needs to be put into a corporate move, from hiring movers, preparing the office, to the packing and unpacking. A good business owner already has the planning skills needed to run a company. Therefore, doing a bit of extra research is not a difficult thing. To help you prepare for the move, here are a few things you should look into:
Start by getting all of the important information. There is always room to learn more and explore. So go online and look for the information needed. Look up the movers working in your area, and check their reviews. Keep in mind that some reviews aren't legitimate, so always go for certified websites. The more you know, the easier it is to reduce business move expenses.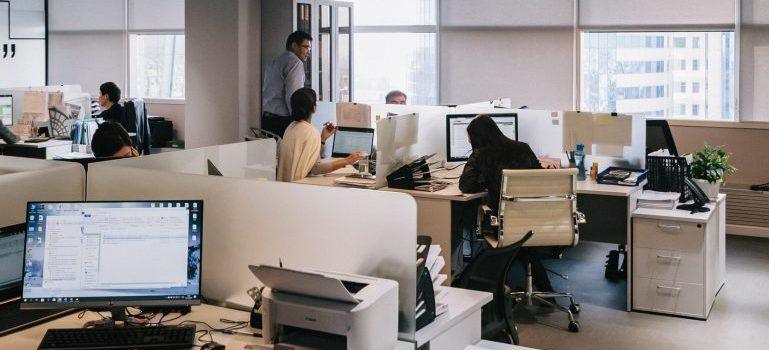 Get a moving estimate. In most cases, you can get a free moving estimate when hiring a company. Keep in mind that it's still an estimate, so don't take it for granted. However, it is a good way to roughly calculate the expenses. If the estimate by the long distance moving companies Durham NC suits you, then wait no longer and hire them. It's better to hire reliable movers than do a DIY move.
Consider your options. Knowing what you can work with will help you plan the whole operation and make sure everything is smooth. For instance, you can do a solo, DIY move, or hire reliable movers to do the work for you. If you think you can pull it off on your own, go for it! If not, hire professionals and let them handle everything. See what is the most logical option, given the scale of your business, and how flexible your budget is.
Take action yourself and save a bit of money along the way
Even though plenty of research and knowing what kind of move is ahead of you, there are a few things you can do to make things easier. Saving money isn't just about doing the move yourself, or finding the cheapest movers. If you take initiative, you can cross off a few important tasks from your moving and packing checklist, and save a pretty penny doing it.
Recycle and downsize. If you have an old printer box laying around the office, you're looking at a perfectly good moving box. Just make sure there are no damages. Speaking of printers, if you have some outdated machines, throw them out. The less you have, the less you'll have to move, and ultimately, the price will be lower.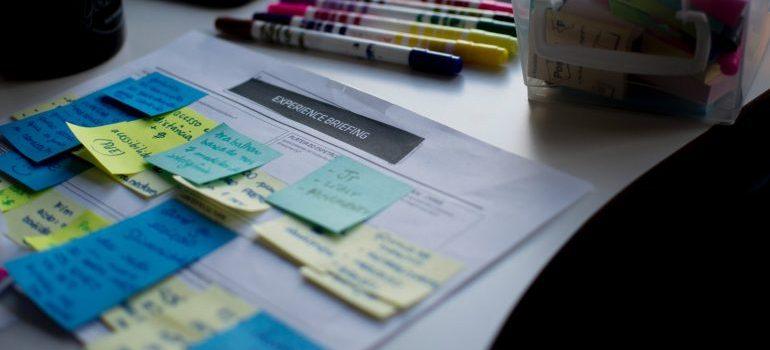 Get a few friends or employees to help out. Every move is much better when you have someone to help you. You can split the workload and keep each other company. If you divide the tasks equally and organize, the move will be smooth and you'll power through it quickly. This approach will help you cut expenses, so once the work is done, treat your friends to a few cold drinks and a hot pizza.
Get quality packing supplies. Having a quality move means having quality moving supplies. On websites such as Amazon, you can find some very good packing materials. They are affordable and they can help you relocate your business with ease. So make sure to stock up on boxes, bubble wrap, wrapping paper, and strong packing tape. Without good packing supplies, you risk your items getting damaged during the packing process or in transit. This is one of the most common moving mistakes, so prepare yourself for the packing frenzy.
A few extra things to consider
When you consider everything, it doesn't matter if you're doing a local or a long-distance move. What matters is finding ways to reduce business move expenses. There are plenty of ways to do this, as we mentioned before. Surely, one of the best ways is hiring professional corporate movers. If you're undergoing a long-distance move, the risks are greater. So if you're worried about your items, and don't want to see them damaged or lost, then hiring the experts is your way to go. Give your local movers a call, sit back, relax, and let them do what they do best.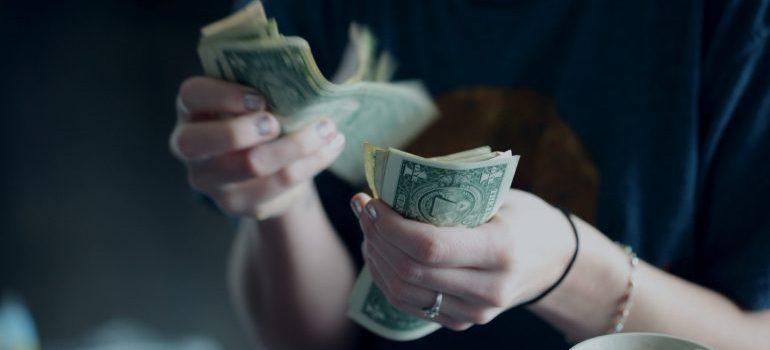 Alternatively, you have the option of doing the entire move by yourself. From packing to transporting everything. This is perfectly fine if you're only moving a couple of items over a short distance or if you are moving a home office. Given how much work you have, it may take a bit longer than usual, but it is a failsafe way to reduce business move expenses. Keep in mind, however, that going for a DIY move requires a bit more planning when it comes to your time and work schedule. You'll have to mix moving and working hours in order for everything to function. But if you create a thorough moving checklist and have reliable friends to help you, the move will be nothing but smooth sailing.