Relocating with your cat might seem like a fairly easy task. However, due to the nature of cats, this will be everything but easy. Namely, cats are quite territorial creatures. Meaning that they will almost always defend their territory and will hardly adapt to a new one. Of course, without prior introduction. Today, we discuss moving with a cat. More importantly, we discuss how to approach it so you can make it less stressful for everyone involved. If you, on the other hand, need help with packing and moving, you can consider hiring State to State Move Florida services. By hiring professional movers you can shift your attention to making sure your cat enjoys the transition. As you want to aim to reduce the stress you and your cat feel, preparing the cat for the journey is a must.
Moving with a cat: How to ensure you have a positive relocation experience
Cats are, as we were saying, quite territorial beings. They do not accept changes very easily and will most likely end up being grumpy when you make a sudden change. Therefore, knowing how to prepare your cat for a relocation is very important.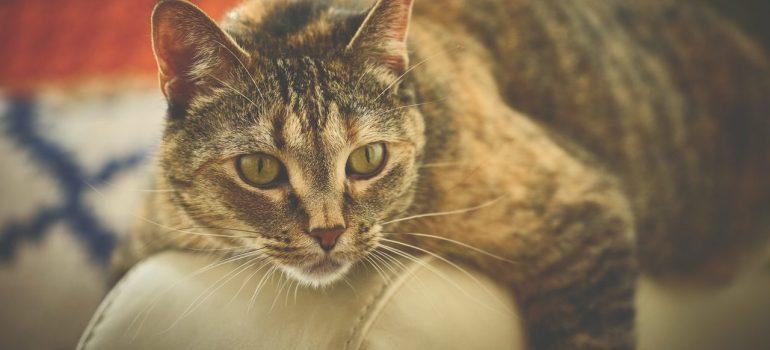 Unlike dogs, who take lightly on any sort of "adventure", cats do not like surprises. So, before you contact out of state movers San Antonio, make sure that you:
Take your cat to visit your new home
Allow your cat to get used to the carrier
Visit the vet
Take your cat to visit your new home
If possible, you should introduce your cat to the new home. This will make moving with a cat a lot easier task once the time comes. More importantly, by visiting your new home, your cat can "mark her territory". Meaning that, once you finally arrive, it will know that it is theirs. Now, not only will this help your cat adapt easier, but it will also make your moving day enjoyable.
Allow your cat to get used to the carrier
When the moving day arrives your feline friend will spend a lot of time in its carrier. Therefore, it is your duty to make sure that they actually like it inside. Firstly, this will allow you to focus on other things when the moving day arrives instead of checking your pet. Secondly, the carrier should provide a safe and comfortable space for the cat. That way, the cat will not be under any stress during the process.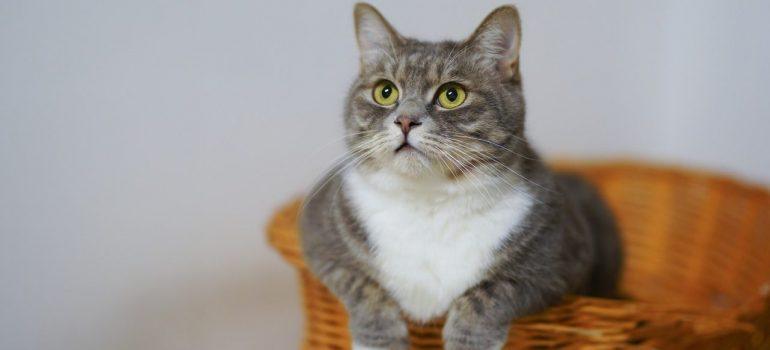 So, as interstate movers Miami handle your belongings, your cat should be getting ready for the carrier.
Visit the vet when you are moving with a cat
Regardless of if your cat is an outdoor or an indoor cat, you need to ensure they are perfectly healthy for this journey. Furthermore, make sure you do the research and see if the state you are moving to requires special documentation for pets. In that case, the vet should help you and your feline friend with everything you need for the journey. Moreover, having a regular checkup before leaving is always a good thing to do.