Texas is undoubtedly one of the top 3 states people have relocated to the most lately. If you are also thinking about this, one thing is sure – you will not make a mistake. There is a great number of reasons why you should do so. To help you, we will let you know why Texas has been among the most moved-to states in the US. After reading this text, you will likely start looking for a new home in this state. Lone Star State will have something for you regardless of your age and your interests. Now let's see what makes this state so great!
The cost of living is fairly affordable
One of the main reasons people decide to relocate to Texas is this. Of course, the cost of living is probably the first thing people take into consideration when deciding where to relocate. At the same time, you need to be aware that this also depends on the location itself. There are some parts of Texas that are quite expensive. To be more precise, according to some research, the costs of living in Austin and Houston are 2% lower than the national average, while the situation is the opposite in Dallas. So, feel free to hire a realtor if you do not have enough time to go through all of this on your own. Once you find a suitable home, let some interstate movers help you reach it in a short period of time.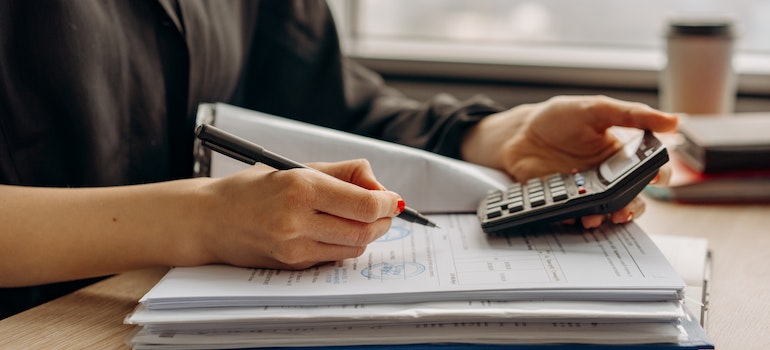 The housing costs are low
Another reason why Texas is so popular is the low housing costs. They are lower than the national average. But you need to be aware that the prices can be higher in the bigger cities than in the smaller ones since they are more popular and more people are moving there. In Houston and Austin, housing costs are higher, about 3%, and in Dallas, around 5%, than in the smaller cities. However, prices are still affordable compared to some other big cities like NYC and LA.
If you choose to move with the long distance moving companies in Texas to a smaller place, you will not have to pay a lot for a single-family home or an apartment. Overall, the cost of housing in Texas is relatively low compared to other states, offering a range of options for people at different income levels.
There is no state income tax
This is definitely one of the biggest reasons why Texas has been among the most moved-to states! The total number of states in the country that do not have state income tax is 7. It is a great thing that Texas is one of them. This means that it will be possible for you to save more money than you are saving right now. To be more precise, you will be saving 4 to 12 percent of your salary. For example, if your income is $100,000, you are going to save $4,000 to $12,000 every year.
Whether you like to travel, you need to save money for your children, or something else, you will get to do it. So, what you should do now is start searching for a new home. Once you find it, the next step is getting in touch with the most reputable interstate movers New Braunfels TX offers. They are going to make your moving process run smoothly.
A great number of Fortune 500 companies are located here
Whenever someone mentions Texas, one of the first things you hear is that it has a great economy. Texas is known for having a strong and diverse economy, providing ample job opportunities for people across a range of industries. This is one of the main reasons why people decide to relocate here. When you also know that many Fortune 500 companies are based here, it means that you are not going to have a hard time finding a good job. Some of those companies are Tesla, Apple, Amazon, Google, Samsung, etc. Considering the fact that many jobs in companies of this kind pay more than the national average, you will be more than satisfied!
Major cities like Houston, Austin, and Dallas are thriving centers of innovation and commerce, with job opportunities in fields like finance, healthcare, technology, and retail. The state's strong job market, combined with its relatively low cost of living, makes it an attractive option for people looking to start or advance their careers. If this sounds good to you make sure to hire out of state movers in Houston and move to the Lone Star State!
Schools in Texas are highly rated
If you would like to relocate to Texas in 2023 but are worried about your children's education, do not be. The schools in the state of Texas are more than good. As a matter of fact, many of them are ranked among the best in the country. What you should also know is that 19 elementary schools and three middle schools were named National Blue Ribbon Schools in 2020. Another great thing is that your children will have a chance not only to excel in academics but also to perform better in sports, arts, and other aspects. Moreover, Texas is home to highly ranked universities, like the University of Texas at Austin and Texas A&M University, and many top-ranked private colleges and universities.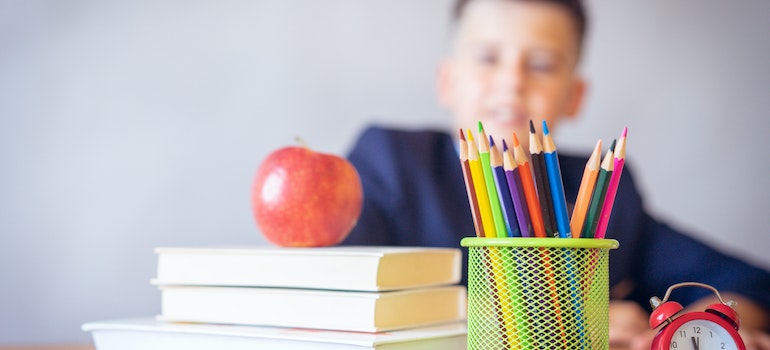 Moving to Texas to secure a good education for your kids is a great decision. Once you decide where you want to move contact Austin interstate movers and start preparing for your move. Choose the most suitable school for your children, and there will be nothing to worry about.
There are many walkable areas
If it happens that you are used to having some kind of physical activity during the day, there is no reason to change this. For example, if you like walking, you will not be in a situation to give up on this. You will be happy when you see that there are many walkable neighborhoods in Texas. To be more precise, if you decide to relocate to a certain part of Dallas or Houston, you are not going to make a mistake.
The neighborhoods close to the city centers are highly walkable. Another great place you will often visit if you move to Dallas is University Park. If you are an active person then you will make a great choice of moving to Texas. And once you make that decision feel free to rely on Dallas cross country movers. You will enjoy every minute of your relocation, that is for sure.
Texas has been among the most moved-to states because of the great weather
As you already know, Texas can brag about a great number of amenities. Another one of them is the fact that the weather in Texas is warm. Of course, the temperatures are different in every season, but it is true that they do not vary a lot. The weather is mostly warm and sunny. Winters are pleasant. The median high in the winter is around 57 degrees. Occasionally there are winter storms in the northern and central parts of the state, but they don't last for a long time.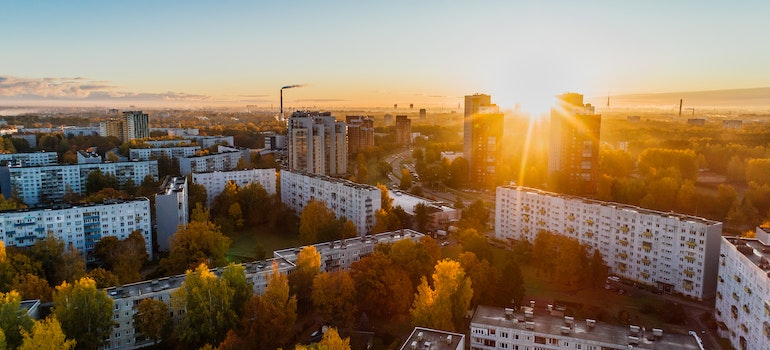 There are many things to do in the Lone Star State
No matter your job, it certainly feels nice when you do something with your family or friends. The good thing is that you will have a chance to experience many new things in Texas. Since the weather is always nice here, you can enjoy participating in various outdoor activities. For example, you can visit national parks – while hiking, and you are going to see some significant monuments. In addition to this, you can also visit the Houston Space Center, Aquariums, different festivals, events, etc. One thing is sure – you will surely not get bored after moving here. So, prepare to make beautiful memories once your relocation ends.
You are going to enjoy the cultural scene in Texas as well
If you are used to visiting different museums, theaters, historic landmarks, etc., there is nothing to worry about. You will also have a chance to keep doing that in Texas. For example, if you like history, the first place you will probably visit is the historic landmark, the Alamo. You will have a much better insight into all of the details, and you may learn something new. In addition, you will also have a chance to visit art and natural science museums. Of course, feel free to plan to spend more time with your children in children's museums. They can be found in every city, but if you move to Houston, visit Children's Museum Houston.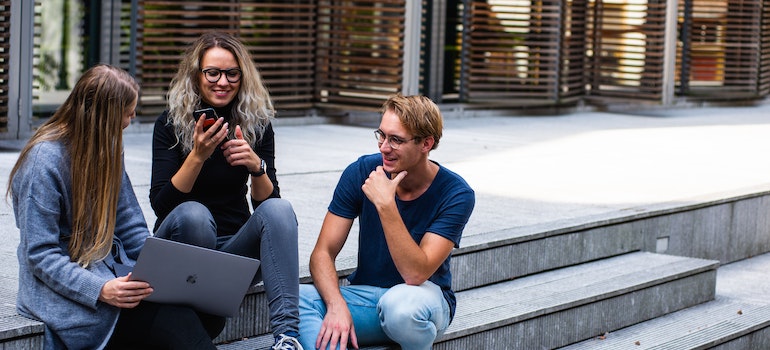 Diversity is another reason why Texas has been among the most moved-to states
If you have been to Texas before, you already know this. This state is unique and not easily comparable to others. First, diversity plays a great role in making Texas look and feel the way it does. People are very friendly and willing to help in every situation. You will see happy people in every corner, which will help you integrate into this society fast. What is also great about Texas is its art scenes' vibrancy. One thing is certain – you are going to feel more at home here than in the place you are currently residing. As you can see, the only thing left for you to do is to call your interstate movers in San Antonio TX, start packing your bags, and choose where your new home is going to be. The time has finally come for you to start living your life to the fullest.
People love the fact that Texas has something for everyone
Whether you want to live in an urban city center, in a suburban part of a larger city, or in a small place where neighbors are more than friendly, you will have a chance to choose. Texas has a place for everyone! In case you are a younger person who is relocating in order to pursue a career, it is probably a good idea to relocate to a big city or near it. In this way, you will be closer to the big companies and there will be no need to commute. On the other hand, if you are relocating with a family, you are probably searching for a more peaceful community. There is nothing to worry about because you are surely going to find at least one neighborhood that suits you.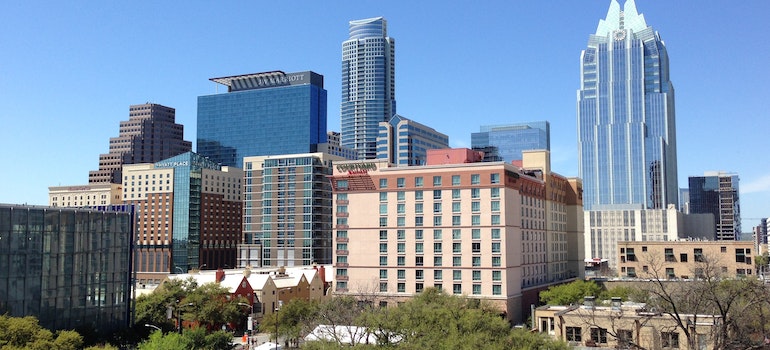 Move to the second-largest state in the country!
When you relocate to a large state, it instantly gives you more opportunities in all fields. You have more homes to choose from, more job opportunities, etc. Since you are going to relocate here, you will experience some changes. The good thing is that these changes are for the better. As you can see, you are going to enjoy your new life in Texas. Just do your best to find a home that is going to meet your needs and you will have nothing to worry about.
Relocating to Texas is probably going to be one of the best decisions you have ever made. We have provided you with a list of reasons why Texas has been among the most moved-to states. Basically, you are not going to make a mistake if you relocate here. As you can see, there is a great number of benefits and you can feel free to use them. So, just make sure you find a home in a suitable place and you are going to enjoy your new life here to the fullest.