Texas is famous for its Southern hospitality and its highly diverse metropolitan cities. There are over 1,200 incorporated cities in this state, widely varying in size. Houston is the most populous city in the state, home to over 2 million people. These people enjoy the urban feel of Harris County, in each of the 88 individual neighborhoods. Each of these has a distinct character and community, but when the need arises, these people work as one. We, as part of one of the most reputable state to state moving companies, know how important community is. Today, we will guide you through a thorough guide to the best neighborhoods in Houston for families.
Which criteria we use when determining the best neighborhoods in Houston for families?
Moving as a family makes you consider different priorities compared to the priorities of a single couple or a single person. The well-being of your children will be the top priority, and quite a few things add up to this. Some criteria depend on the age, but if you plan on living in Houston for a long time, you need to consider them all. Think of it as choosing some long distance movers Houston TX – you need to consider their price, reputation, and the range of services that they offer. To make the search for the best neighborhoods in Houston for families easier for you, we considered:
The safety of each neighborhood – families need to feel safe 24/7 in their homes. Only a safe neighborhood can provide this, where you won't have to worry about violent and property crime
The quality of the education system – you might have a baby now, but that baby will turn into a school-aged kid in no time when you will have to worry about picking the best school. Make this easier by moving to a neighborhood with plenty of good choices!
The existence of family-friendly amenities – every neighborhood in every city will have a park, but there is so much more to family fun than just open, green spaces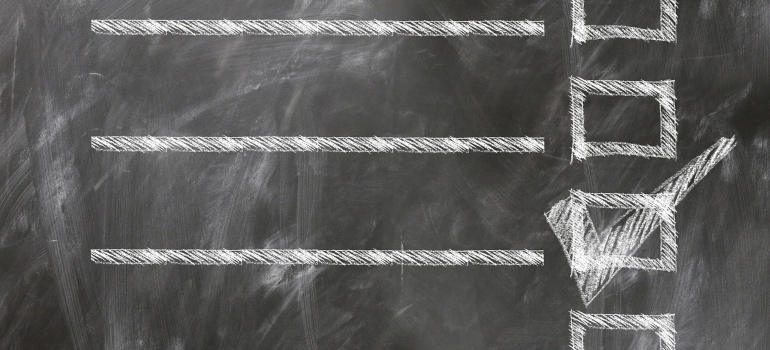 Families love the following neighborhoods in Houston
Houston is an overall enjoyable place, but you need the very best for your family. In general, Bayou City has a low cost of living, relatively low housing costs, good food, a top-notch healthcare system, friendly people, and amazing weather. But some of these factors vary between neighborhoods. But there is more good news, our interstate movers in Houston cover most of the city! So, whichever area you pick, they will be there to finish the job. Our suggestions on the best of the best neighborhoods are below.
Braeswood
Braeswood is ranked as the 5th best area in Houston to buy a house. This is mostly the result of people trying to avoid paying over $2,500 a month for rent. Even if the houses are also quite pricey, at $895,000. 33% of the population here are families, but young professionals also make a good part of it. The reason for this is the very high incomes that this area offers – an amazing $241,000! The economy is fueled by highly educated, skilled people (53% of the population have a Master's Degree or higher!) that decide to make this area their permanent home. This is without a doubt one of the best places to live in Texas for young adults. The best attraction in Braeswood and the city, in general, is the Houston Zoo. It's the perfect place for educative, fun family time. And the best part – funds collected from the entrance fee are allocated towards preserving wildlife.
Meyerland
Meyerland is one of the smallest neighborhoods that we will talk about today. It is home to approximately 13,000 people, who love its walkability and overall vibe of the area. It is calm and less crowded than other parts of the city, and downtown Houston is only 11 miles away. With the help of our interstate moving companies Texas, every distance will seem shorter thanks to their skills! People recognize Meyerland's potential, and 92% of them commit to buying a home here for the median value of $490,000. 34% of the population are families with children, so you will make friends in the same stage of life fast. The best places to have fun and meet other parents are Meyerland Park and Emler's Swim School.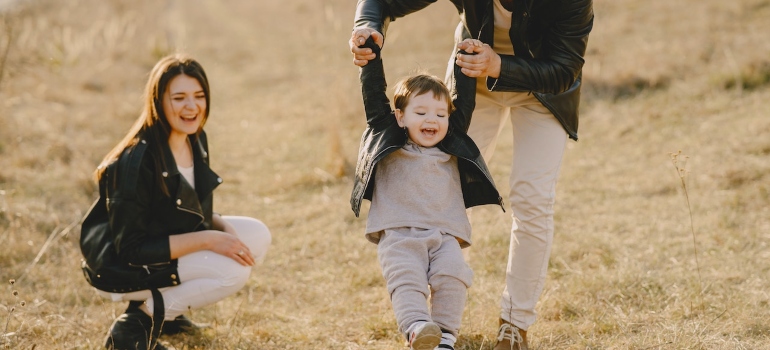 University Place
This neighborhood is the smallest one on our list, with just 4,500 residents. The high housing costs might deter some people – $996,000 for buying and $2,200 a month for rent. But University Place offers many benefits for that price! Even though it is not part of the list, University Place could be a great Houston neighborhood for seniors. First and foremost, the median income is high above the national and city average, at $215,000! It is home to highly educated people, of whom 27% are families. As you would expect from the name, education is top-notch in the area with schools like Debakey H.S. for Health Prof and Carnegie Vanguard High School. As far as family fun is concerned, Huffington Park is a local favorite.
Clear Lake
Clear Lake is ranked as the number 1 neighborhood in Houston for buying a home, due to the relatively affordable price and wide range of options. No wonder 40,000 people call it home. At $295,000, you can find single-family homes, condos, and apartments of various sizes. 31% of the population in Clear Lake are families, who enjoy the thriving economy of Houston which provides a median income of $135,000. Clear Lake Park is the winner when family fun is concerned, but the Kemah Broadwalk is also popular. High schools in this area are highly rated, making it a great place to move to if you have kids of this age right now. One thing that makes Clear Lake stand out from the list is the diverse nightlife opportunities that it offers. The Davenport Lounge and Molly's Pub are two locations that are going to make the appeal of moving to Houston more clear! A family-oriented neighborhood with good adult entertainment options is rare, but Houston has it.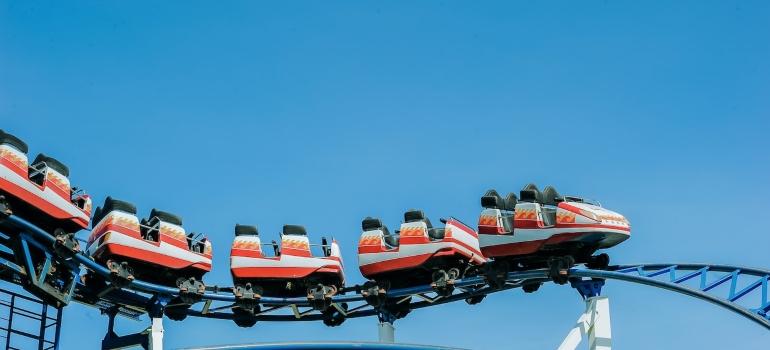 Memorial is one of the neighborhoods in Houston for families
Compared to Clear Lake, Memorial is a smaller neighborhood, with close to 35,000 residents. It is ranked as the third-best neighborhood in Houston, and not just for families. The safety, education, and family amenities aspects are impeccable. Most residents report feeling safe on the streets of Memorial, so there is no wonder that 41% of the population are families. Public schools have an A+ rating and very good reviews. James A. Taylor High School and Memorial High School are the best, with a good student-to-teacher ratio and good reading and math proficiency. Even though high schools are the highest rated, doesn't mean that younger kids won't get a good education in Memorial. Calvin Nelms Middle School and Jenks Elementary School might not be located in Memorial, but they are only a short drive away. As far as family fun is in question, The Escape Game Houston offers fun for parents and older children, while Terry Hershey Park is a great option for toddlers who are full of energy.
Kingwood Area
This area, located in Northeast Houston is the highest-rated neighborhood in Houston for families. It features everything that you might look for in a new place and even more than that! If you have ever thought to choose between Houston and San Antonio when moving from La Grande, this will show you who the winner is. It is the number one neighborhood in the city to raise a family, thanks to the nonexistent crime. All the other areas have minor reported crimes, and this one has none! Another factor that makes the Kingwood Area one of the best neighborhoods in Houston for families is the low housing costs. If you thought that there is no place where the median home value is below the national average, you thought wrong. The average home in this peaceful neighborhood is $227,000, almost $20,000 below the national average. Rent, on the other hand, is expensive, and that is why 80% of people commit to buying a home in the area. The income might be only $95,000, which is low compared to the other neighborhoods, but the low prices make up for this.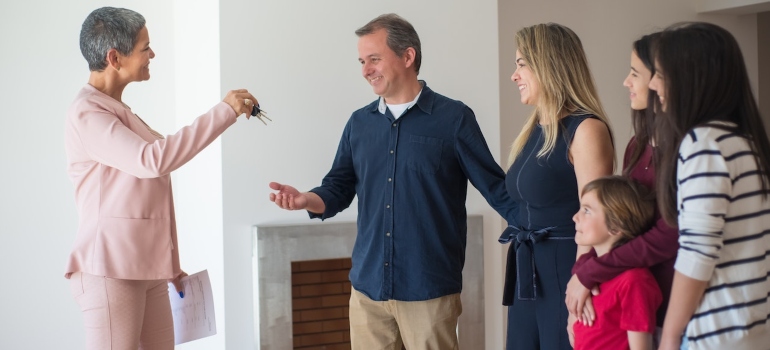 Final thoughts on living in Houston
As you can conclude, the best neighborhoods in Houston for families don't necessarily have to be the most expensive ones. The recent 6.5% price increase makes the search for affordable housing mandatory for many people. And since it is families we are talking about, you will eventually need a home to settle down. Mortgage rates also increased, but buying a home is better than renting in the long run. In most of the neighborhoods we listed, homeowners are the majority, showing you that buying a home in Houston is rentable. There are advantages and disadvantages to buying a home but it is always better for a family to have something of their own. Peace of mind is precious nowadays, and many neighborhoods in Houston can give you this!
Reference:
Consumer Price Index: 2022 in review : The Economics Daily: U.S. Bureau of Labor Statistics (bls.gov)