It is time to prepare for your move. Now after you've made all of the big decisions about attending college and what you'll be studying. It is time to get ready for your big relocation. If you're a college student or parent of one, keep reading. In order to prepare to pack up and relocate much worth of books and boxes. Also, you need to make sure that you don't forget anything important. So follow along as State to State Move shares advice on How to prepare for moving to NYC as a student.
How to prepare for moving to NYC as a student
Wheater you are heading to or back to college, it is important to prepare for the relocation. Because it often involves a smaller space than a full house-to-house move. However, a significant effort is still needed to organize belongings. And pack them securely. Afterward, safely bring them to their intended location. It's even more complicated when you consider other facts. Such as that hundreds of thousands of other students will be moving back around the same time. That is why long distance movers NYC are here to guide you. When you are preparing for moving to NYC as a student, you should consider the following facts:
Size fo your space
Reduce and organize
Where you are relocating to
Size of your space
The first thought about moving as a student is that you have to bring everything with you. Hence you may be thinking of transporting your entire room contents. But it doesn't matter you're moving back home or into a dorm. Always scope out your new living space. Think about what are your essentials. That you need to bring with you. And is there enough place for all of them? This will help you get a clear idea of what precisely and how much to pack. You should also consider the next facts. Ask yourself how large is your closet. Also, you need to know how many dressers can you store the clothing in. And can you utilize under-the-bed storage in your new place?  And also how many roommates are you going to have. Bear in mind that most dorms have 2-3 roommates. So, keep in mind that space will be limited. Also, if you're moving out of a dorm, don't leave anything behind.
Reduce and organize and prepare for moving to NYC as a student
You already know that the moving process can be stressful. So it is a good idea that you establish an organized step-by-step moving timeline. In order to lead up to the big day. For instance, you can take an afternoon to organize all of your belongings. Do so by separating into two categories. The items that you will bring and items that will stay. If you are not sure about what to bring with you, don't worry. Because long distance movers Brooklyn NY are here to give you excellent advice.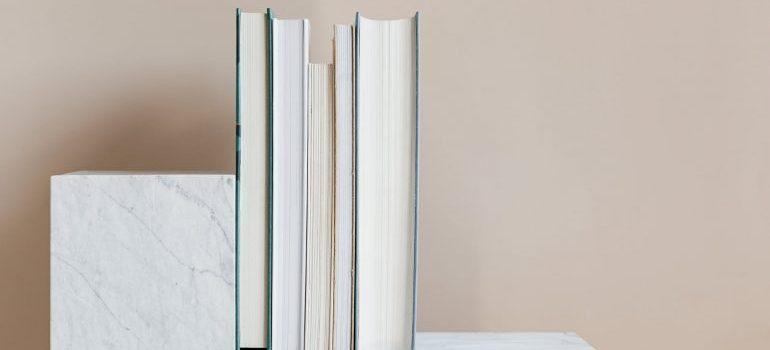 Where you are relocating
Don't underestimate this step. Whether you're arranging to pack for the start of a new semester. Or if you are wrapping up another year at university. Whatever the situation, you need to have a plan of exactly where your belongings will be transported. if you're relocating home, be sure that your living space is ready. On the other hand, if you're moving into a college dorm, you should know where your building and the assigned room are located. That way, you won't feel confused. You will also lessen trips up and downstairs. And stay organized on the day of your relocation.
Get help and prepare for moving to NYC as a student
Sometimes it is better to get help. Because the moving process can present many options for students to take advantage of. It depends on how far you are from college or your apartment. So ask yourself how you are going to physically transport your belongings. In order to help to answer this, ask yourself are you planning to relocate by yourself? Or will you hire help? Also, consider these questions:
What's your moving budget?
How far are you relocating?
How many items do you need to move?
What type of items are those?
Will you be pack alone?
If you are still not sure how to organize yourself, you can always ask long distance movers Long Island for help.
Communicate with your future roommates
You should know that dorms, suites, and off-campus apartments are usually small spaces. Hence it's vital to talk to your roommates about what's needed in a shared living space. And who will bring which items? Because you may end up with two of anything. Whether it's microwaves or sofas. It still means that someone has to bring the extra one back home. Or find another place to store it. So, try with some cooperative texts or emails. That would help build an early connection between roommates, too. This is especially important for students who haven't yet met each other.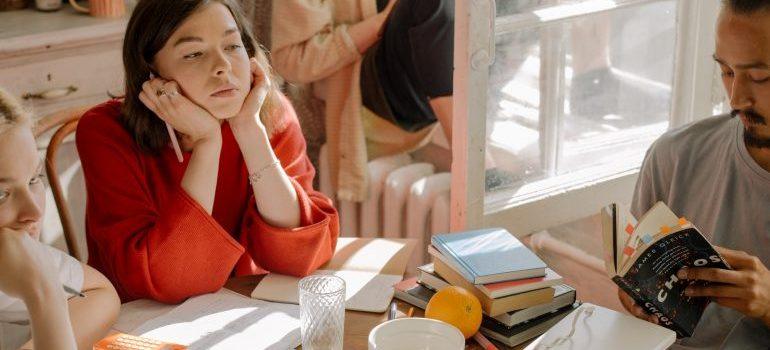 You should know the move-in schedule and prepare for moving to NYC as a student
Bear in mind that move-in weekend is an extremely busy period. Because not only do most students arrive back on campus in just a few days: But they also often have parents and others with them. Consider the size and number of the roads leading to campus. And then layout inside the school's boundaries. Because you might spend a lot of time covering a relatively small ground. By knowing exactly when you can arrive means that you can plan more effectively. It is always recommendable to arrive a day early. This is especially important if the trip is a long one. And take care of as much as possible. From last-minute purchases to picking up student IDs and other necessities. So, it is very important to be properly prepared for moving to NYC as a student. Also, you need to know what to pack for college, in order to go through this process easily.